Rugby Scholarships
Rugby is the fastest growing team sport in the US and its recent acceleration has been mirrored in universities and colleges across the States. FirstPoint USA now works with more than 100 rugby programs and some of the leading universities in the States, while our rugby activity is led by former Scotland captain John Barclay, who is our Director of Rugby. There are over 35,000 registered college players in the country, and the emergence of Major League Rugby (MLR) – which implemented its first draft in 2020 – has opened up a fantastic pathway for the leading players to play professionally after graduation.
USA Rugby governs the top-level collegiate competitions, while Women's rugby has been acknowledged as an 'emerging sport' by the NCAA, resulting in significantly increased funding for aspiring young female players. And with a growing media profile, the Collegiate Rugby Championships 7s has recently agreed a two-year deal with CBS Sports which will further increase the reach of rugby amongst a US audience
Building on its popularity, the USA will be hosting the Men's World Cup in 2031 and the Women's World Cup in 2033, meaning the profile of the sport Stateside is set to increase further, with more and more universities and colleges investing in their rugby programs and recruiting players internationally.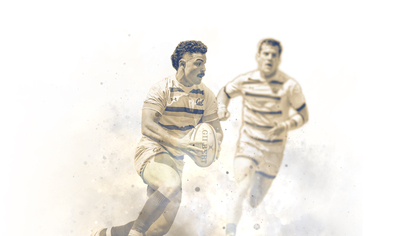 Academic and Sporting Preparation
Targeting University Programmes
Connecting with College Coaches
To date, we've sent over 35,000 young men and women to the US. Securing over £300 million in scholarship awards and finding a place for every single qualifying applicant.
Every year, thousands of student-athletes and their families come face-to-face with the difficult challenge of securing a scholarship to an American university. What they often discover is that navigating university options is stressful enough, and adding sports into the mix brings it to a whole new level.
Even for those who do a little recruiting homework, they are often left with more questions, very few simple answers and an uneasy feeling they are somehow falling behind.
At FirstPoint, we understand what you're going through. Many of us have experienced first-hand what the scholarship recruiting experience is like—as players and as coaches. And that experience, combined with our advanced online technology, expansive college coach network and proven recruiting methods, helps thousands of student-athletes and their families take control of their recruiting experience.
Whether you are a first-year high school student or a national ranked athlete, FirstPoint helps take the stress of uncertainty out of your scholarship journey by putting a plan in place to help you find your best university options in the USA.
HOW TO GET A
SPORTS Scholarship
What our Student-Athletes say about us "They've gone above and beyond "
Can't thank the guys at FirstPoint USA enough for helping my son get out to the US on a soccer scholarship. He's now in his second year in America and is loving it despite being homesick for the first few weeks! We spoke with multiple different companies before deciding which company to choose and although they weren't the cheapest, they've been with us every step of the way and only been a phone call or text message away if we had any issues. They never made any false promises or unrealistic expectations and delivered the service exactly as described. They've gone above and beyond to make sure we were well looked after every step of the way.
Sandra Mulhenny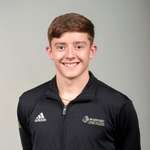 "I couldn't be happier"
I couldn't be happier with my experience working with Firstpoint USA. Having just graduated from university in South Carolina, I am so grateful for the life changing experience and opportunities that have been available to me as an NCAA DI student athlete. None of which would have been possible without the expertise and knowledge of the staff at Firstpoint USA. Would highly recommend FPUSA to anyone thinking about going to university in the USA
Josh Hendry "process has been made simple"
The FirstPointUSA team as a whole are excellent. The whole process has been made simple by their clear communication, especially Gemma Thomson who I worked with. The organisation in every aspect of their work is very good, and I would definitely recommend FirstPointUSA to anybody thinking about attaining a scholarship in the US..
Isaac Thomas
Frequently Asked Questions
By earning a Rugby Scholarship, you obtain a financial package that goes towards your tuition fees, accommodation and any maintenance costs you may have.
Athletes supported by a sports scholarship are expected to study during their time at university. A USA rugby scholarship will help to provide you with a platform to future success whether you choose a course that enhances the skills needed for a professional sporting career or even choose a course from an entirely different field.
Athletes hoping to be considered for a Rugby Scholarship in the US must meet the University's entry requirements and are expected to maintain a good standard throughout the duration of their course.
Training and playing regularly will let you develop your sporting ability whilst also studying towards internationally recognised academic qualifications of your choice
At FirstPoint USA we're able to place athletes in Rugby Scholarships across the United States and we will help you to complete the necessary entrance tests (both sporting and academic) and support you to make the right choice of university. We can also help with funding sources if you need them.
We've been helping potential rugby stars of the future gain places in rugby scholarships at American Universities for many years now. Our consultants will help you to understand how to apply, what tests you need to complete (academic and physical).
In order to get the most opportunities and receive the best scholarship offers, it's important to keep practicing and to do as well as you possible can in your exams.
Coaches then look at the athlete and their potential within their university or college. With the training methods used by coaches, even moderately good athlete's performances can be boosted. With the help of FirstPoint USA, recruitment coaches will look at the athlete's videos, performances and will consult us regarding your ability.
If you are successful in receiving your rugby scholarship, you will be expected to practice with your team for up to 3-5 hours daily, five days a week. Training includes drills, strength and conditioning exercises. For an international scholarship holder, training has said to be tough at times because of the physicality of the training and intensity of the conditioning, but don't fear, we are sure you will acclimatise with no problems.e
By pursuing a rugby scholarship, you have the opportunity to unlock your full potential with the possibility of playing sport with the balance of receiving a top-quality degree. i.e. a healthy balance of athletics and academics.
Sport in the USA is at a very competitive level, with billions being pumped into college athletics. Players of excellence can climb through ranks at the fastest pace with the prospect of turning professional following scholarship experience.
Facilities at college level rugby are at an incredible standard. Training pitches, indoor gyms and athletics venues are all at a high level, not to mention stadiums that can hold a capacity of thousands.
Meeting other student-athletes in the same position as you will certainly give you motivation to work and train hard, as rugby being a team sport it is true that you all want to play for each other. These relationships will develop throughout your college experience into strong friendships that hopefully will continue following completion of your rugby scholarship.
There is high demand for talented and skilled rugby players, both male and female, in the States as rugby is a growing collegiate sport. Coaches look to recruit student-athlete prospects based on criteria. Does the candidate have a strong understanding of rugby? Does the candidate have a collection of playing experience that can be used to their advantage in future matches and events?
Live, study and play with top US Institutions