What our Student-Athletes say about us
One of our core values at FirstPoint is "direct and honest communication." In that spirit, we consistently get feedback from our families by asking "how likely are you to recommend FirstPoint USA?" Since 2016, we've received thousands of reviews rating our service, events and people.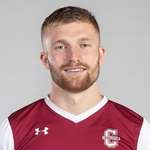 "really helpful and cared"
I asked a few people on who to contact to help me with getting through to a scholar in USA, everyone mentioned First point USA! They were really helpful and cared from the start as I had a zoom meeting, not just caring but were really honest and thorough with what they do. I mainly spoke to Craig at first point... top bloke! He helped me with specific requests on where I wanted to go in America and within a matter of weeks I was where I wanted to be. Would recommend First Point USA to anyone trying to get a scholarship in America.
Jude Swailes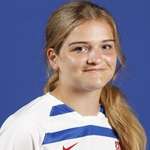 "there is no comparison"
Have to say very impressed with the help and service we have received. Having had experience of another company who offer same service can honestly say there is no comparison. FirstPoint are genuinely interested in their athletes will walk you through the process and give you the best advise. Gemma is our contact and has been wonderful. Sign up early is best advise so you can understand what exams you should be taking for your best outcome. Playing footage is paramount.Would definitely recommend .
Sandra Godden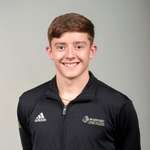 "I couldn't be happier"
I couldn't be happier with my experience working with Firstpoint USA. Having just graduated from university in South Carolina, I am so grateful for the life changing experience and opportunities that have been available to me as an NCAA DI student athlete. None of which would have been possible without the expertise and knowledge of the staff at Firstpoint USA. Would highly recommend FPUSA to anyone thinking about going to university in the USA
Josh Hendry