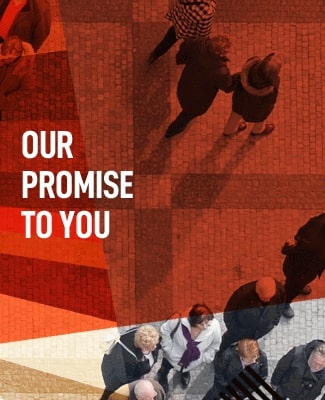 Our Promises
We won't try and sell to you – We provide information on the amazing opportunities available through studying In the US. And we give you an outline of the process, how we help and our costs. After that, it's your decision.
We'll be honest – We have a 100% placement record and if, after talking to you, we don't think we can find you a university or a sport scholarship, we'll advise you on alternatives.
Everything we do is about you - Helping you become the best you can be by finding the perfect university. This is your life-changing opportunity – not ours.
You will have a mentor – Someone who has been through the process, who you can speak to at any time.
We support those who are supporting you – Making a decision to study abroad is just as big a step for the people you leave behind. We'll always be at the end of a phone if they have any concerns.