We recently caught up with FirstPoint USA alum, and Arkansas State University rugby scholar, Zack Beazley. Originally stumbling upon FirstPoint USA by chance online, Zack travelled to Scotland the following week to attend one of our USA Scholarship Assessments. And now, he states, "In under a year, I am playing rugby at one of the best college rugby teams in the entirety of the USA. Honestly, it was the best decision of my life; my options at that time in my life were joining the British Army and making a career from it, or taking this leap of faith and seeing what happened. I am so happy I took that leap." From Ipswich to Arkansas, this is Zack's story.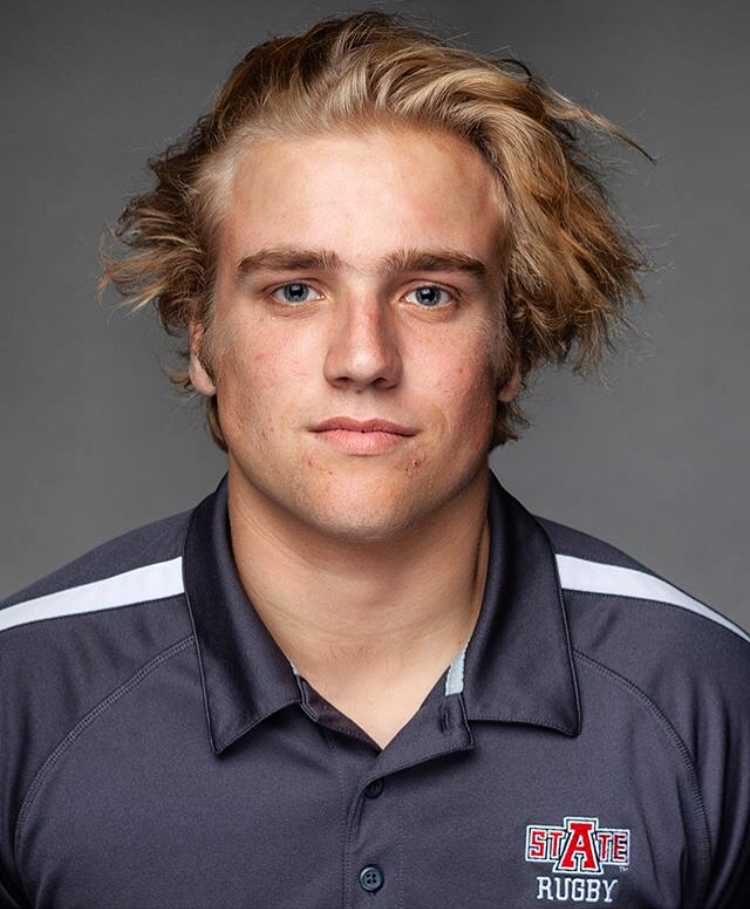 From the age of eight, Zack has been playing rugby, prior to this, he played soccer for a year or so, but always knew rugby was his passion. Prior to commencing his university career, Zack played for a variety of differing teams, including Suffolk County, Northampton Saints Academy, and his home club, Ipswich YM. Zack added, "I played Beach 5's Rugby at the Jeugdbeachrugby Festival at the Hook of Holland in the Summer of 2016, as well as the Summer of 2018 which was my last HAZAAR! With the boys until coming to Arkansas State University."
Zack continued, "When I got my email from Mr McGroarty about Coach White's interest in me at A-State, I was excited as I had seen and read a bit about Arkansas State Rugby in the early stages of the FirstPoint process. So, I read a bit more, and a bit more, and I really liked everything about the program." Another factor contributing towards Zack's decision to study at A-State was the surrounding areas. Known as the 'Nature State', Arkansas is bursting with national parks, mountains and rivers; being a fan of the outdoors, this environment suited Zack to a tee.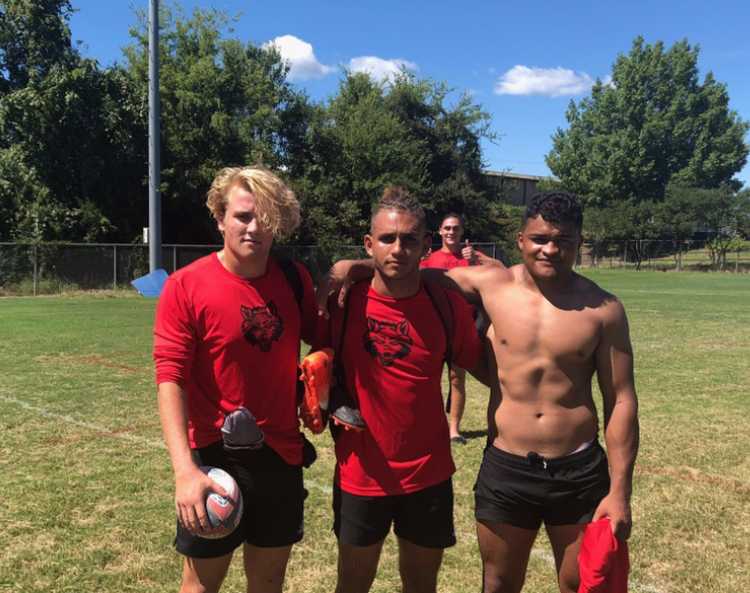 A typical day at A-State for Zack begins at 05:40am, when he heads to the campus gym with his teammates, followed by breakfast, and going to his first class of the day at 08:00am. By around noon, Zack's classes are finished for the day, and after lunch with the rugby team, he usually has a couple of hours' downtime, prior to team practice beginning at 15:30pm. With practice finishing around 16:30/17:00pm, Zack and his teammates will then have dinner together, before heading back to their accommodation and completing any classwork from that day. Generally, they tend to finish around 20:30pm, and will then have the rest of the night to do as they please. Before doing it all over again the following day.
However, Zack tells us, "Managing my time is actually easier than you'd think; just set your priorities and then build everything else around them. Try to do your work from class the night you get it; that way, weekends can be 90% social and 10% academic, rather than the other way round."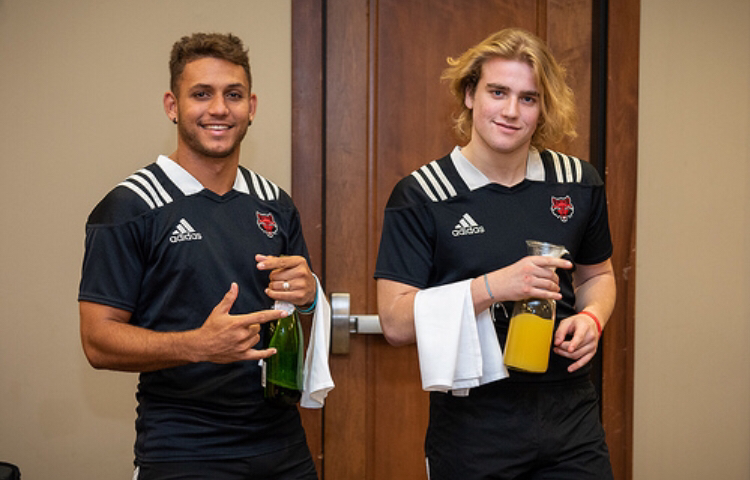 Zack states the standard of play is very high within the top-20 ranked teams, comparing it to the level of the Saints Academy. Facilities wise, Zack tells us "Coach White and the team have been fundraising to begin building a clubhouse for the program – with all the perks." Adding, "The team recently held a fundraiser, 'Bubbles & Bingo', where they raised $17,000 for the program."
From throughout his first semester at A-State, Zack tells us his highlight has to be his debut try for the team, against Texas Tech in the final game of the Fall semester. But adds, the opportunity to play in the first Soileau-Noel Memorial Cup match in memory of one of the players who passed away last year was also a fantastic experience. Zack told us, "I felt humbled and blessed to wear the colours in his honour, even though I may not have known him personally."
Finally, Zack shares his advice for anyone currently considering pursuing a sports scholarship in the US, "If you're going to do it, do it wholeheartedly. You either want this or you don't. I will say that it is 100% worth it - it was the best decision of my life. You will meet people from every different culture and background, and have experiences that you would never dream of having. Good things come from the comfort zone, great things do not."
--------------------------------------------------------------------------------------