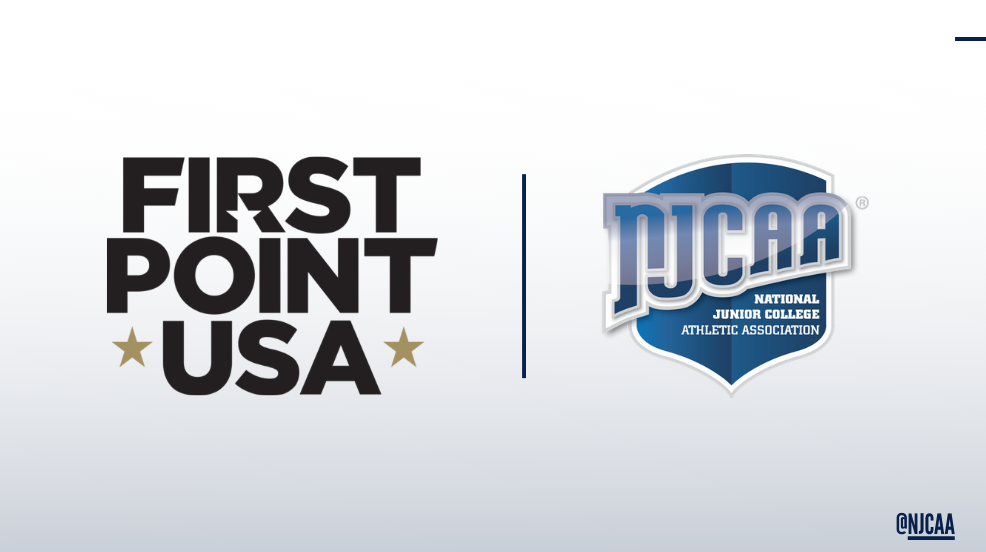 FirstPoint USA and the National Junior College Athletic Association have teamed up, announcing an exclusive partnership which will see FirstPoint USA supporting the NJCAA and its member institutions with their international recruitment needs as the "Official UK and China Recruitment Partner of the NJCAA".
The NJCAA has a membership of over 500 two-year colleges, situated across 43 states, and provides regulation and guidance to support these institutions with their athletic operations, implementing the competition infrastructure for two-year colleges to compete at the highest level, with male and female student-athletes participating in numerous sports.
Andrew Kean, founder and CEO of FirstPoint USA had the following to say about this exciting partnership, "Over 500 two-year colleges benefit from the competitive structures, guidelines and support provided by the NJCAA, with 3,400 teams across 25 different sports competing every year. That equates to tens of thousands of student-athletes who have the opportunity to pursue their academic and sporting aspirations in a very supportive yet competitive environment.

"As the official UK and China recruiting partner, we are excited to support NJCAA member institutions in extending the reach of their recruitment operations internationally, whilst supporting international student-athletes in accessing the fantastic opportunities that member institutions provide. Partnering with the NJCAA cements our standing as a world leader in collegiate athletic recruitment and enhances our offering to international student-athletes across the world."
The NJCAA's mission is to promote and foster two-year college athletics through a national program of athletic participation in an environment that supports equitable opportunities consistent with the educational objectives of member colleges.
"The NJCAA is excited to begin this new partnership with First Point USA to benefit our member colleges and international student-athletes interested in the two-year college route in the United States," said Brian Luckett, NJCAA Chief External Affairs and Development Officer. "First Point USA's professional guidance and knowledge of two-year collegiate athletics will be beneficial to prospective student-athletes who are looking for the best opportunities. The NJCAA motto is 'Opportunities Start Here' and with the assistance of First Point USA, we are excited to share this as partners across the United Kingdom and Republic of China."
More information on the NJCAA, it's membership and the athletic opportunities available to student-athletes attending two-year colleges, can be found at www.njcaa.org