There is no denying that researching colleges takes a lot of time and hard work. From location to tuition, there are a lot of factors to consider, especially when you're a student-athlete.
That's why we are here to help! Below we have listed our top tips and advice on what aspects to consider when researching schools.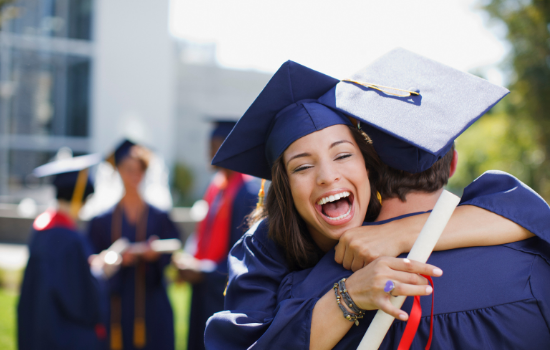 Academic Fit.
Obviously, you want to set yourself up for success. Being on an athletic scholarship doesn't guarantee your acceptance into a school - you must qualify academically, too. So, take a look at the school's national rankings and graduation rate, but remember to take a look at the team's academic data also. For example, have any of the scholar-athletes graduated with the major you're interested in? What is the graduation rate among the players? At some colleges, it's common for the scholar-athletes to major in the same field and take the same classes, so they can all be available for practice. As you explore each different athletic program, dig deep into their academics. As after all, you will be walking away from college with a degree!
Athletic Fit.
While Division I offers a high level of competition, less than 2% of high school athletes go on to play at that level. It's always good to focus your efforts on finding the division level that is the best fit for you. Target schools where you feel that you would make a valuable contribution to the team. That might be Division II, III, NAIA or even junior colleges. All of the above offer both great opportunities and scholarships. Make sure that you learn more about the Division levels and entry requirements!
Financial Fit.
Sometimes it can all come down to money - and college price tags can be a shock. We advise all of our scholar-athletes and parents/guardians to be realistic and ask themselves 'How much can you afford and how much aid are you eligible to receive at each school?' Athletic scholarships are only one form of financial aid, and amounts can vary depending on a number of factors including sport and team size.
Social Fit.
This will be your home for the next four years, so it is important to choose a school where you will be comfortable. Some of the social aspects that are important to remember are location, dorm size, the overall vibe of the campus and even the weather. We have out this as our last point, as in comparison to the other aspects, it is not as important however it could be the deciding factor when deciding on a school.
As we have said, we know this can be a stressful time and finding the right college can be difficult, but that is why we are here to help. If you have any queries about anything or want to know a bit more about the schools don't hesitate to get in touch with your talent management consultant!
Does studying in the States sound like something you'd be interested in? Apply to FirstPoint USA today for your chance to head to America on a sports scholarship and embark upon a life-changing opportunity: