The college sports sector in the United States spans over 500,000 student-athletes competing in over 25 different top-level sports, so you'd be forgiven for not fully understanding the ins and outs of each division and how they play into the overall structure of the industry. Each sporting association is responsible for overseeing the championships as well as establishing and enforcing the rules for its member institutions.
NCAA
The National Collegiate Athletic Association is the highest level and most well-known governing body within college athletics. The association is split into three divisions:
NCAA Division 1 tends to be home to the largest schools in the country. The sports played within the 350 member institutions of most of the D1 programs tend to be backed by the largest budgets thanks to huge retail income and incredibly valuable television broadcast deals via media outlets like ESPN, and thus are able to offer more lucrative athletic scholarships to their 170,000+ student-athletes. Some of the biggest-name universities in the world like UCLA, Duke, Michigan, and UNC all operate under the Division 1 banner.
NCAA Division 2 tends to consist of smaller schools than its Division 1 counterpart and contains a mix of national and regional playing schedules across their array of sports. With around 300 member institutions fielding sports teams within D2 competition, there are fewer athletic scholarships available. However D2 schools frequently offer a mix of athletic and academic funding to support students and cover a larger percentage of the overall costs of attendance.
NCAA Division 3 is the lowest of the three tiers in terms of overall athletics budget, although actually presents the largest offering of the three in terms of members, with over 170,000 student-athletes from around 450 participating institutions. The key difference for D3 in comparison to D1 and D2 is there are no athletic scholarships offered by the member universities. Instead, student-athletes are provided financial aid to support their tuition fees via academic scholarship funding or need-based aid. Competing in a D3 athletic program tends to involve a less rigorous schedule than D1 or D2, with less long-haul travel required and more emphasis places on academic and athletic balance, so students have less pressure to contribute to the revenue-generating activities. Despite being on the lower end of the financial scale within the three NCAA divisions, D3 schools are home to some of the best academic and athletic facilities in the world.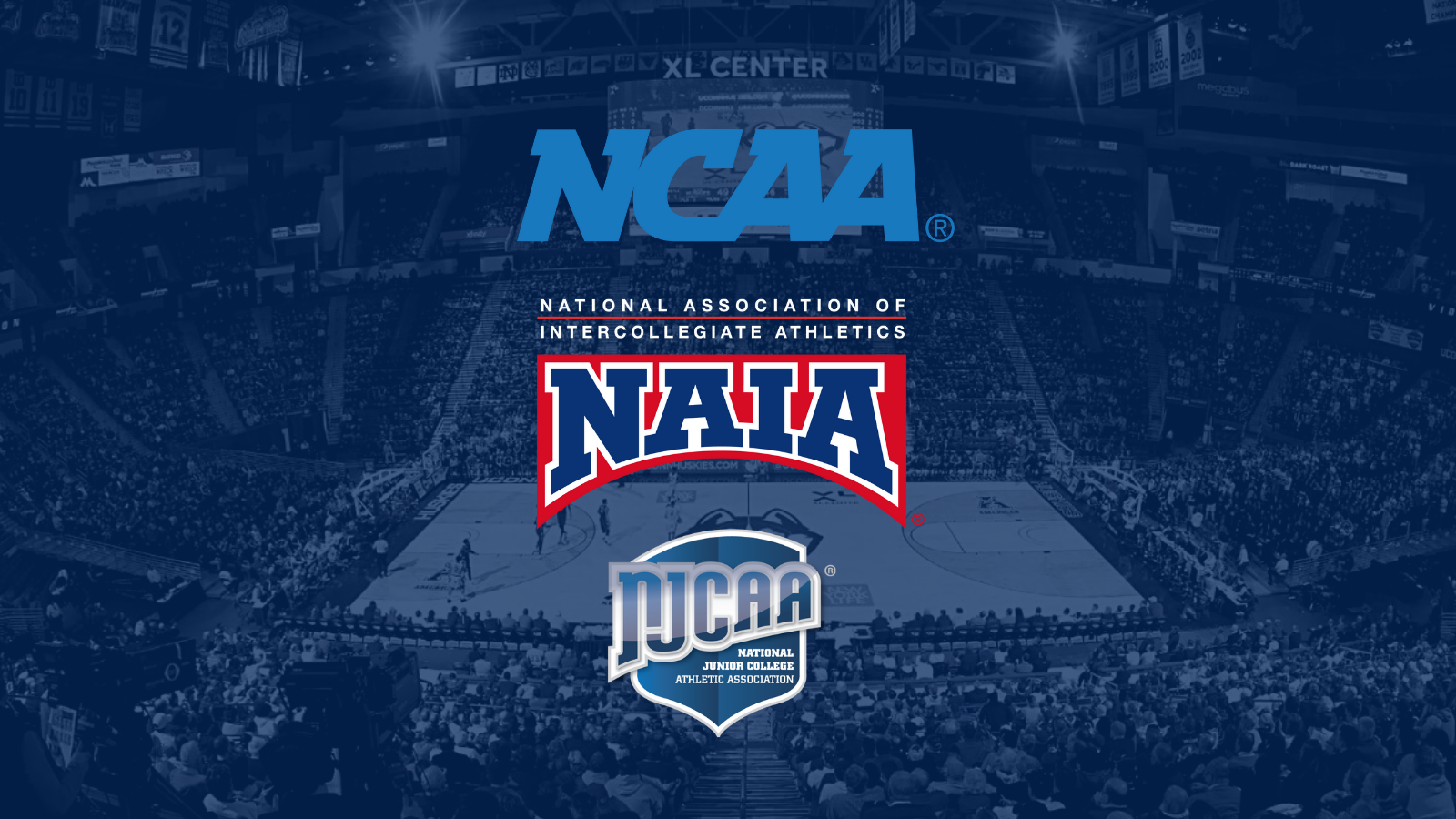 NAIA
The National Association of Intercollegiate Athletics is the oldest and longest-running college athletics governing body, initially created in 1937 and sits one academic tier below the NCAA within the overall structure of the industry.
There are over 250 member institutions within the NAIA and features over 60,000 athletes competing within 21 conferences across the country.
The NAIA also has a rich cultural history, recognized and celebrated as the first collegiate athletics association to invite historically black institutions into membership and the first to sponsor both men's and women's national championships. The present-day NAIA also tends to be home to a wider and more diverse community of student-athletes, with slightly more lenient eligibility for international athletes. Despite common perception, a lot of NAIA teams actually boast a very successful and prolific record against teams from NCAA D2 and D3, and if any teams move between the associations, it tends to be NAIA to D2/D3 or vice-versa.

NJCAA
The National Junior College Athletic Association rounds out the three main governing bodies within college sports and is the only of three to be made up solely of 2-year community colleges, with over 500 partner institutions featuring the lowest tuition fees across the three associations. The NJCAA is a very popular choice for student-athletes who aren't as strong academically as the eligibility profile of schools under its umbrella is more lenient than those of NCAA or NAIA standards.
Like the NCAA, the NJCAA is made up of three separate divisions of community colleges. NJCAA D1 is able to offer full athletic scholarships, D2 can offer partial scholarships to cover some tuition fees and D3 does not offer any form of athletic financial aid to go towards the cost of tuition and other expenses.
Community colleges, despite the name, are still classified as universities but more often than not are utilized as an educational stepping stone for entry to an NAIA or NCAA-level institution where they can finish the remaining 2 years or more of their degree.
For international student-athletes, playing for an NJCAA athletics program is a great way to get noticed by higher-ranked schools for potential transfer in the future as coaches place a lot of value in the life experience element of already being established within a college environment in the states.
---
For more information on the expansive, life-changing opportunities that come along with a scholarship in the USA, get in touch with our experienced sports consultancy team today at www.firstpointusa.com/contact
FirstPoint USA is an international scouting service, providing recruitment services to hundreds of NCAA, NAIA, and NJCAA member institutions seeking to identify the very best in overseas talent.
The company was founded in 2001 by former University of Cincinnati All-American and Hall of Fame inductee, Andrew Kean, and evaluates over 100,000 prospective student-athletes, competing in 30 different sports, across 187 countries each year.