FirstPoint USA is delighted to welcome Scott Galloway to the group as Director of Sport.
Scott joins at an incredibly exciting period for the business as we continue growing and developing the life-changing connections we provide between student-athletes and our vast network of valued strategic partners and academic institutions in the US.
Sitting at the very forefront of our partnerships team, Scott's role will be focused, not only on establishing a more inclusive and proactive service for our partners and clients but also on innovating the way each of our internal teams work together to deliver better support for each of our athletes.
Thanks to his most recent position as the Head of Academy Recruitment for St Mirren Football Club, following on from a successful career working within the domestic and wider European football scene, Scott brings a wealth of knowledge and experience to FirstPoint, having previously held roles with multiple Scottish Premiership football clubs, the Scottish FA and more recently working as the UEFA Tournament Director for the Women's Under-19 European Championships.
As for his motivation to take the next step in his career and join FirstPoint, Scott attributed it to the opportunities we provide to young people in the field of academics and sport:

"FirstPoint USA are a recognised organisation who provide opportunities for young people, and that's of the utmost importance to me. This position presented a real challenge at an established and reputable organisation, but also as a huge opportunity to for me to continue supporting young people in their aspirations. I believe we can continue to ensure those who are part of FirstPoint USA are provided these opportunities, whilst further developing the service we provide both our current and prospective athletes and partners".

Scott continued:

"We have a chance as an organization to ensure that those who have shown an interest in studying and competing in the United States are provided that opportunity. There is already an incredibly strong team established here, from our Sport Consultants, Talent Management and Partnerships to Marketing and Promotion. My role is to ensure that we all click and work together to ensure that we provide the right opportunities to young male and female athletes of all backgrounds."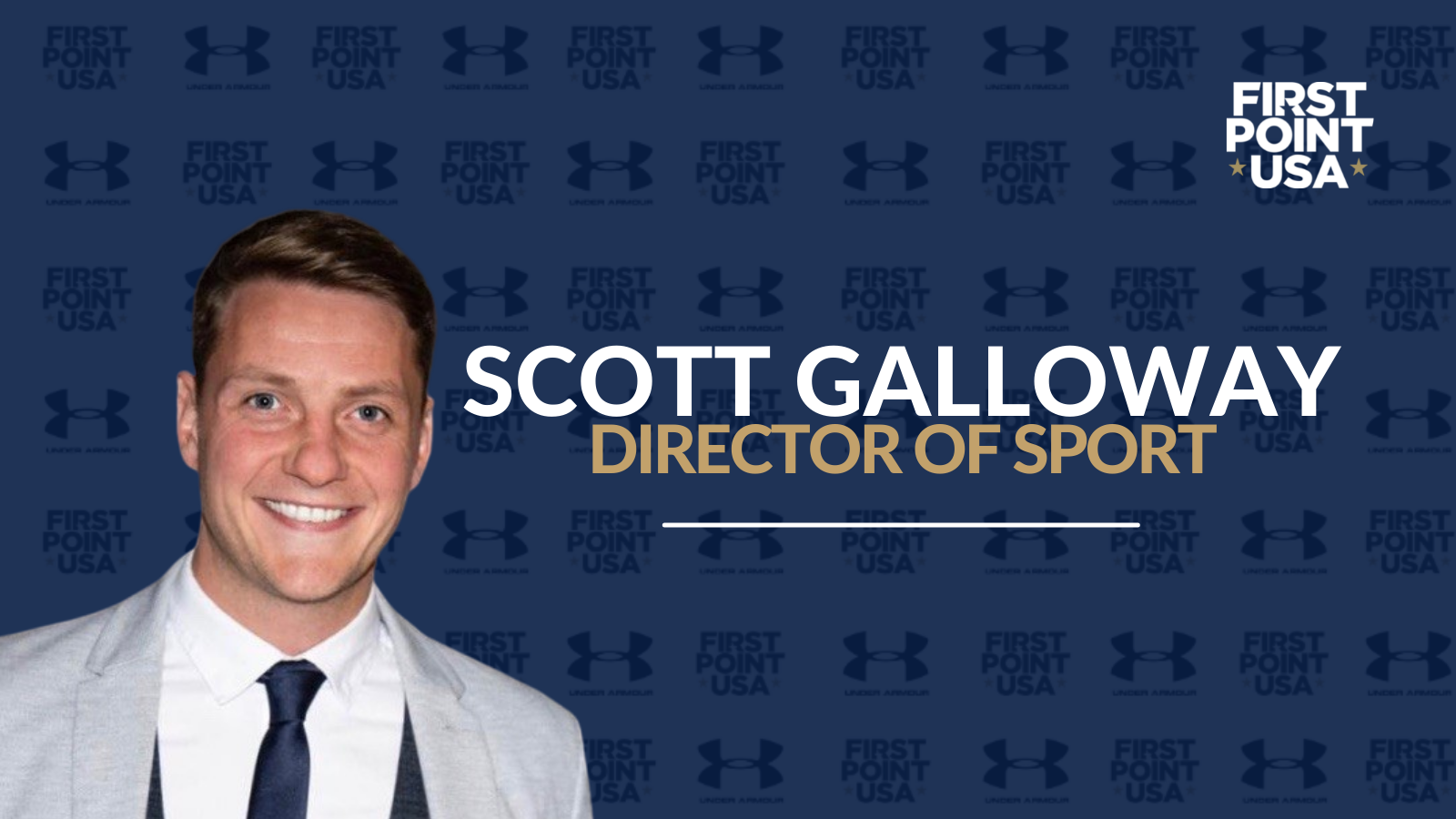 Founded in 2001, FirstPoint has for 20 years now, supported young-student athletes, initially from the UK but now across the globe from all walks of life in securing life-changing athletic scholarships with more than 2,500 US colleges and universities dotted across the country.
As a successful former student-athlete himself, FirstPoint USA Founder & CEO Andrew Kean recognises the need to continue growing and developing the service we provide and the on-going support for all former, current and prospective athletes and partners:
"Scott joining us as Director of Sport is another huge step in the right direction for the business. As a group, we're continually looking at ways we can grow, and are consistently evaluating the service we provide at every point in the life-cycle for our clients and partners.
I'm delighted we've been able to get this over the line and welcome Scott to the team. He's going to play a really crucial role in supporting our growth and client retention strategies over the coming years."