March Madness has become the most prominent phrase in all of college athletics and perhaps the only two words that can single-handedly initiate a crazed frenzy amongst sports fans for an entire month of non-stop action.
Qualification and Format
For those unfamiliar, The NCAA's headline men's and women's basketball tournaments are structured as a single-tie elimination battle-royale between 68 teams from various conferences across the country. 2022 will be the first time in history that the women's tournament will mirror the men's in having 68 representative teams.
The initial 32 teams automatically enter the competition by way of winning their own respective conference tournaments, before a selection committee is tasked with determining which teams will fill the remaining 36 spots. Those 64 teams are then split into four regions of 16 teams each, with each team being ranked 1 through 16. That ranking is the team's seeded position coming into the tournament.
The tournament comprises of 7 competitive rounds, with all teams working towards qualification of the "Final Four", the penultimate stage of the tournament set to determine the two teams which will eventually compete in the main event National Championship game at Caesars Superdome in New Orleans to be crowned outright winners.
Key Dates/Stages
- Men's tournament
First Four: March 15-16
First round: March 17-18
Second round: March 19-20
Sweet 16: March 24-25
Elite Eight: March 26-27
Final Four: April 2
NCAA championship game: April 4
- Women's tournament
First four: March 16-17
First round: March 18-19
Second round: March 20-21
Sweet 16/Elite Eight: March 25 to 28
Final Four: April 1
NCAA championship game: April 3
Teams to Watch: Favourites and Sleepers
Both of last year's championship-winning teams are back. Baylor University enters the tournament as a No.1 seed and will be looking to become the first team to win back-to-back men's championships since 2007, meanwhile, Stanford look in a great position to repeat history as the reigning women's title-holders enter the tournament on a 20-game win streak.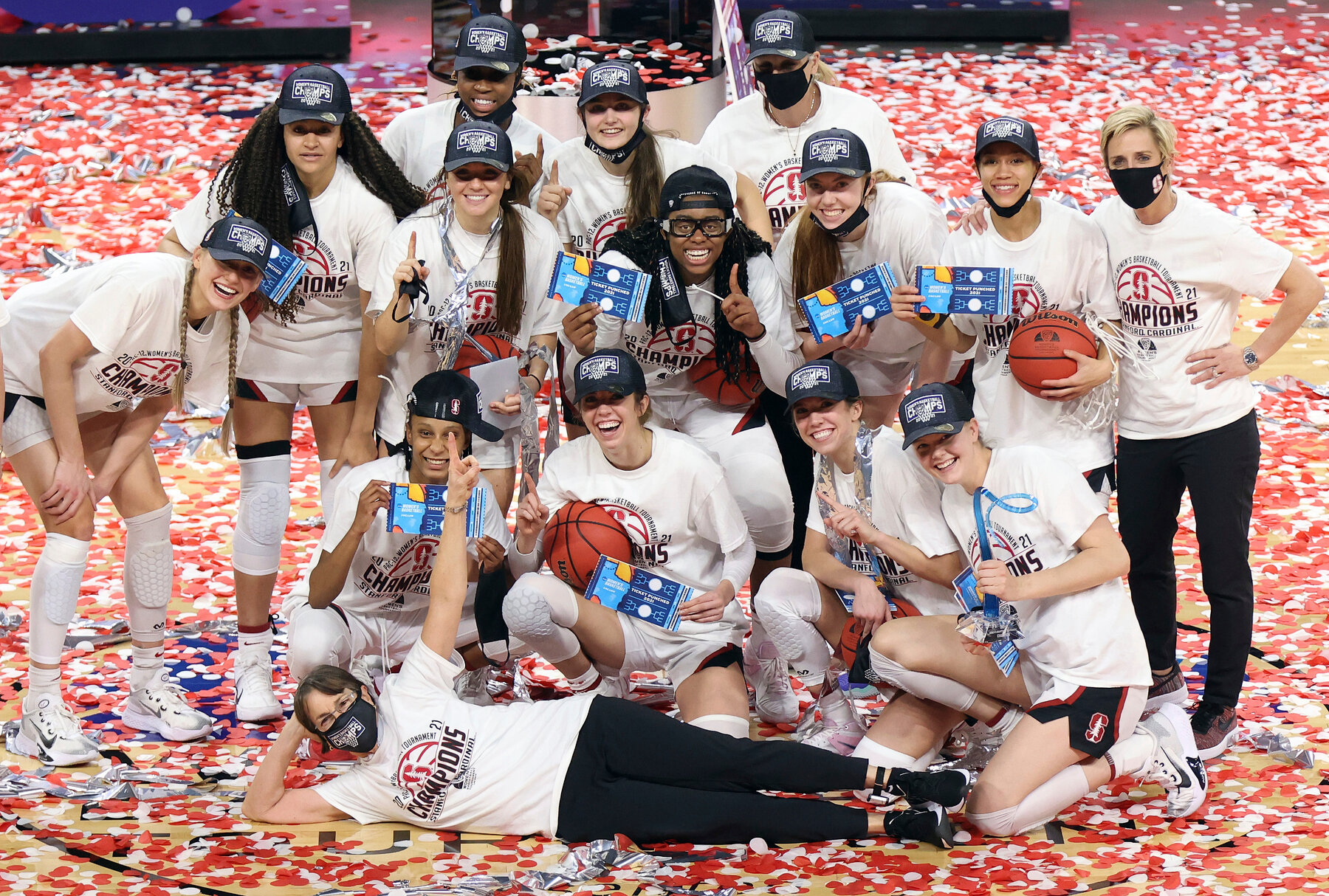 Despite losing last year's final, Gonzaga University enter the tournament as favorites, with the University of Arizona and the University of Kansas hot on their heels.
March Madness is notoriously difficult to predict, having produced some of the most jaw-dropping upsets in college sports over its long and storied history, so there are plenty of sleeper teams lurking in the shadows waiting to take their David and Goliath moment on the big stage.
Murray State University enter the tournament as the No.7 seed in the East Region and could be one of the key sleeper teams to watch. Only two losses this season and have plenty of strength in depth, with a great supporting cast behind star player K.J Williams.
Iowa State University is another sleeper team predicted to give a good account of themselves despite some lackluster results as the season progressed. One of the key attributes that serve teams well in single-round elimination tournaments is the ability to get stops, and the Cyclones are one of the more efficient defensive teams in the running.
Players to Watch - Men
- Chet Holmgren – Gonzaga University
One of the most skilled big men in college basketball history, all eyes will be on Gonzaga's projected top-3 draft pick during the tournament. Holmgren has been quickly thrust into the "unicorn" category of players, given his 7-foot stature and ability to shoot and handle the ball like a 6-foot guard. Very few players in NCAA history have possessed the defensive intelligence and shot-blocking ability to match the offensive output as Chet Holmgren and although Gonzaga enters the tournament as favorites, most predict they'll only go as far as their star man can take them.
- Jabari Smith JR – Auburn University
Another projected top-3 draft pick on display throughout the tournament is Auburn's Jabari Smith JR. Aside from fantastic size and athletic ability, Smith JR's greatest strength is his ability to stretch the floor and shoot from distance. Standing at 6-foot 10 and with a particularly high release point, Auburn's talisman is one of the most difficult defensive assignments in the tournament and can more than handle himself on that end of the court as well.
- Paolo Banchero – Duke University
One of the most high-profile and naturally-gifted talents in this year's competition, Duke's Paolo Banchero is very much sculpted in the modern archetype of a point-forward. A natural athlete and in possession of all the physical skills and versatility required to be one of the consensus must-watch players in the tournament. Quick, powerful, and intelligent, Banchero is arguably the key cog that could make Coach K's final season another title-winning campaign.
Players to Watch - Women
- Aliyah Boston – University of South Carolina
The name on everyone's lips heading into the Women's NCAA Tournament and the clear favorite for player of the year. Boston has been the driving force in women's basketball this season, with an unrivalled ability to contribute on both ends of the floor.
- Caitlin Clark – University of Iowa
Without a doubt the most deadly scorer in women's basketball this season. The first women's player to lead the country in scoring and assists, Clark's unpredictability and effectiveness in transition makes her a nightmare for opposition defenders.
- Naz Hillmon, University of Michigan
One of the most commanding inside players on display this year, Hillmon's dominance around the paint and ability to rebound the ball will be a huge asset for the Michigan Wolverines' push towards the Final Four.
Tournament Revenue and Stats
The significance of the March Madness tournament cannot be understated. It's the NCAA's bread and butter and their single largest revenue-generating event across all sports in the athletic calendar. In 2019, the NCAA earned an estimated $1.05 billion in revenue from the tournament, which accounted for around 90% of annual revenue. The largest portion of that figure comes by way of TV broadcast rights. In 2010, the NCAA signed a 14-year deal worth an estimated $10.8 billion before extending for an additional $8.8 billion through to the end of the 2032 season.
Each representative team's conference will be paid a share of the revenue generated by the tournament, simply known as "the basketball fund". In 2019, around $170 million of TV ad revenue was distributed across the 68 participating team's conferences and an estimated $233.7 million is set to be injected this year as a result of post-pandemic financial results.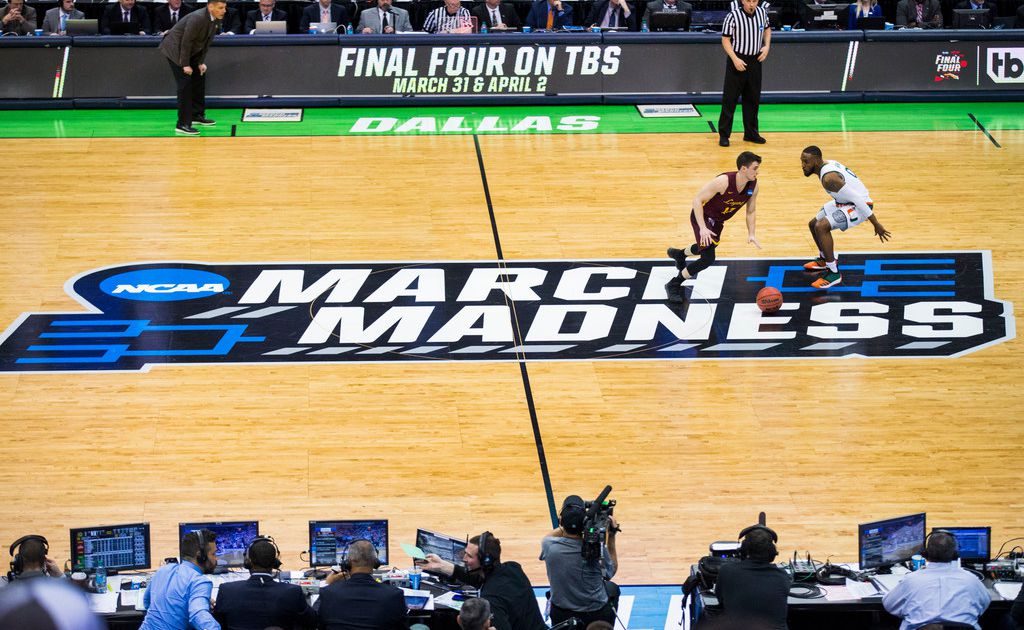 Leading sports media outlet Front Office Sports have also reported that betting on the tournament could also reach a record high this year, with early projections of between $3 billion and $5 billion being suggested – which would obliterate the betting activity numbers for the SuperBowl and set a new record for US sporting events.
The fact that a college basketball tournament can go toe-to-toe with one of the largest sporting events in the world and come out on top shows the enormity and significance of intercollegiate athletics within the US.
For information on securing a life-changing sports scholarship in the US, get in touch with one of our sports consultants right here. Who knows? You yourself could one day be preparing to showcase your talent in a future NCAA Tournament as a student-athlete in the USA.

---

FirstPoint USA is an international scouting service, providing recruitment services to hundreds of NCAA, NAIA, and NJCAA member institutions seeking to identify the very best in overseas talent.
The company was founded in 2001 by former University of Cincinnati All-American and Hall of Fame inductee, Andrew Kean, and evaluates over 100,000 prospective student-athletes, competing in over 20 different sports, across 187 countries each year.