The NJCAA, one of US college sport's largest governing bodies has recently published its 2022-27 strategic guide, providing in-depth information and a clearly defined roadmap on how the organisation will work toward its growth and sustainability objectives over the next 5 years.
The strategic plan covers multiple facets of the association's short and long-term promises, including re-defining and improving the support available for member colleges, increasing educational attainment, and promoting equality and diversity across all aspects of the wider student community.
NJCAA President & CEO Dr. Christopher Parker recently spoke on the release of the strategic guide:
"The NJCAA Strategic Plan is a product of thoughtful evaluation and careful consideration of ways to further opportunities for those involved in the NJCAA. It is a structure that will chart the steps we will collectively take to continue to move the association forward over the next five years."
"We've based this initiative on five main cornerstones: success-led, data-driven, sustainability-minded, equity-focused, and growth-oriented. As we look to the future of the NJCAA, it's of crucial importance that we keep these pillars at the very forefront of everything we do."
The plan outlines 10 focus topics that all activities will be built around in the coming years:
Providing a positive student-athlete experience, consisting of all dynamics of the student-athlete's experience before, during, and after their time spent with the NJCAA.
Increasing educational attainment, relating to student's completion of an associate degree, a credential or successfully transferring to a four-year college with at least 30 credit hours towards a bachelor's degree.
Promoting, developing, and engaging in equality and diversity activities across the entire organisation with a clear goal of engaging student-athletes, coaches, administrators, fans and others, whilst promoting it through out the shared audiences.
Creating a holistic understanding of the quality and value of the NJAA collectively to ensure future and current students understand the values of the NJCAA brands.
Growing and sustaining memberships within the NJCAA to ensure schools adhere to the best sustainability model, whilst also showcasing the association to prospective members for future registration.
Enhance customer relations and membership management with a focus on compliance and eligibility. Better connecting the association with member athletic directors and presidents to collaborate effectively in customer and athlete support.
Implementing data-driven operations to streamline efficiency and grow all areas of the NJCAA organisation, understanding key areas of focus to aid in achieving objectives.
Solidify national expectations and responsibilities relating to national processes, leadership roles and the overall governance structure of the NJCAA organisation.
Developing and inspiring new NJCAA leaders through increased progression opportunities, expanding organisational structure to develop new positions such as regional directors and regional assistant directors for better management and communication, both internally and externally.
Growing and evaluating financial opportunities and efficiencies for the association to ensure long-term sustainability and growth objectives.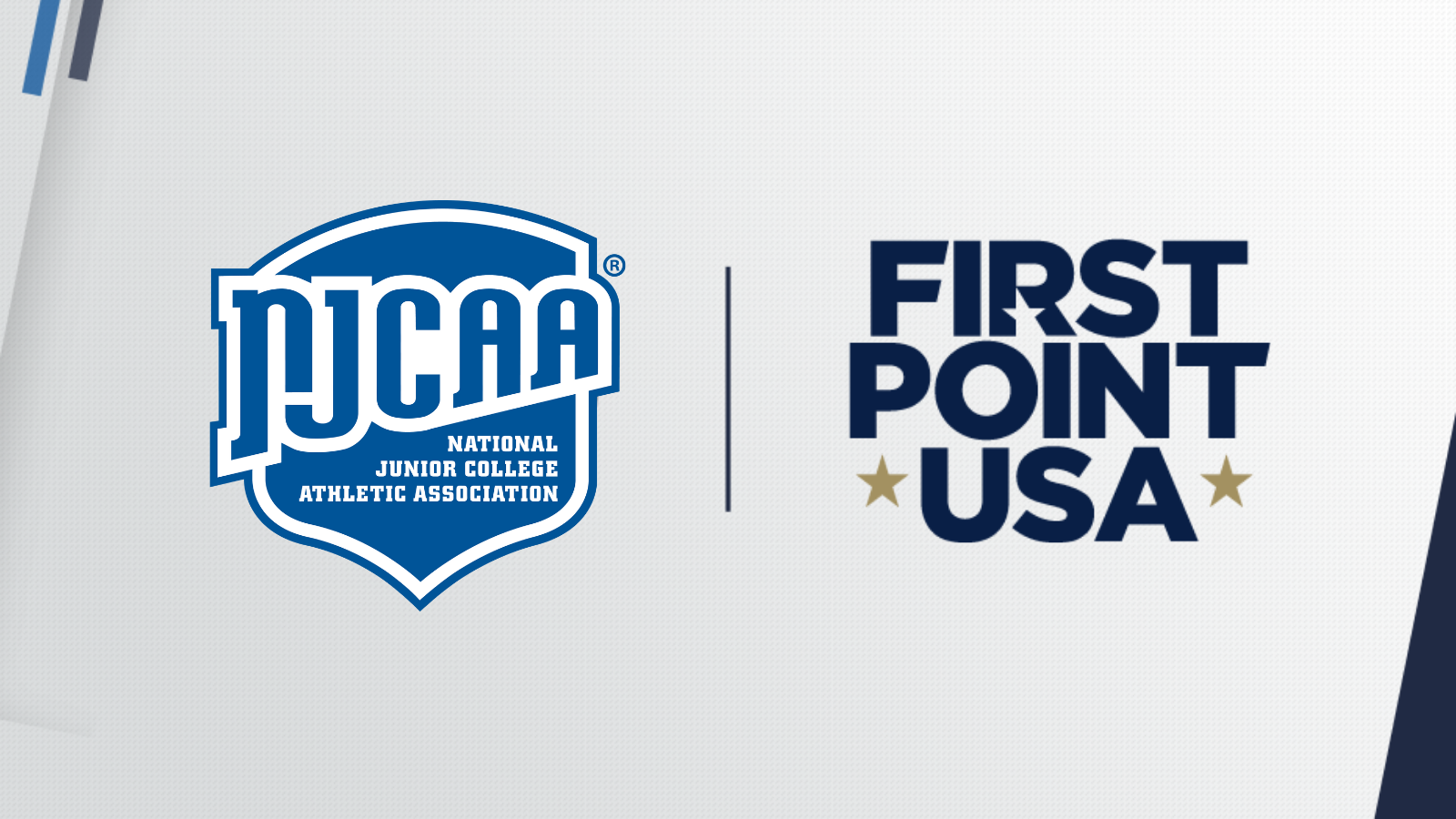 FirstPoint USA Founder & CEO Andrew Kean also outlined his thoughts on the progressive steps the association is taking to better build for the future and strengthen the experience for all student-athletes placed within member organisations:
"It's great to see not only the proactive approach the NJCAA has taken in clearly laying out the roadmap for the next 5 years, but also how much of an emphasis they've placed on supporting student-athletes on and off the field."
Andrew continued:
"We've been the official NJCAA recruitment partner for the UK and Chinese markets since 2019 and have seen first-hand just how important the 2-year college athletics pathway can be in providing opportunities for international student-athletes embarking on their academic journey within the United States."
For more information on the life-changing opportunities for young men and women that an international scholarship within the NJCAA can provide, why not schedule a call with one of our specialist consultants today.
---
FirstPoint USA is an international scouting service, providing recruitment services to hundreds of NCAA, NAIA, and NJCAA member institutions seeking to identify the very best in overseas talent, both male and female.
The company was founded in 2001 by former University of Cincinnati All-American and Hall of Fame inductee, Andrew Kean, and evaluates over 100,000 prospective student-athletes, competing in over 20 different sports, across 187 countries each year.