Kelvinside Academy pupil and FirstPoint USA athlete Emma Williams received a double dose of good news this month when she found out that she had not only been selected for Scotland's Aspiring squad but had also won a highly sought-after place at a NCAA Division 1 school, The University of Richmond.
The 17-year-old from Glasgow's West End joins five other freshers at Richmond, and is one of only two Brits to win a scholarship at the prestigious school, whose hockey team is nicknamed "the Spiders".
Emma made her debut for Scotland U18s last week in the Easter Series against Wales, playing in all three Scottish victories against the Welsh. Games follow with the other home nations with the international season culminating in an eight-team international tournament in Spain
Emma, who fielded offers from a number of other American hockey programs, is part of the Scottish Hockey Brave Talent Academy and has regularly competed for Glasgow Thunder squads in inter-district competitions. At the age of just 13, she made her debut in senior hockey for GHK Hockey Club, which play in the National One Premiership league. She's been a key part of the first XI since her fourth year.
The defender, who captained the Kelvinside Academy 1st XI to victory in the Scottish Schools Challenge Cup final in February, said: "I cannot wait to head out to Virginia and meet my new teammates.
"I'm so proud to be joining one of the most respected hockey programs in America. It's a dream come true. I'm so proud, I'm so excited to become a Spider!
"I'm incredibly grateful to everyone at Kelvinside Academy who has given me such support and encouragement throughout my whole school journey, especially my hockey coach Fiona Cafolla for her unwavering belief in me."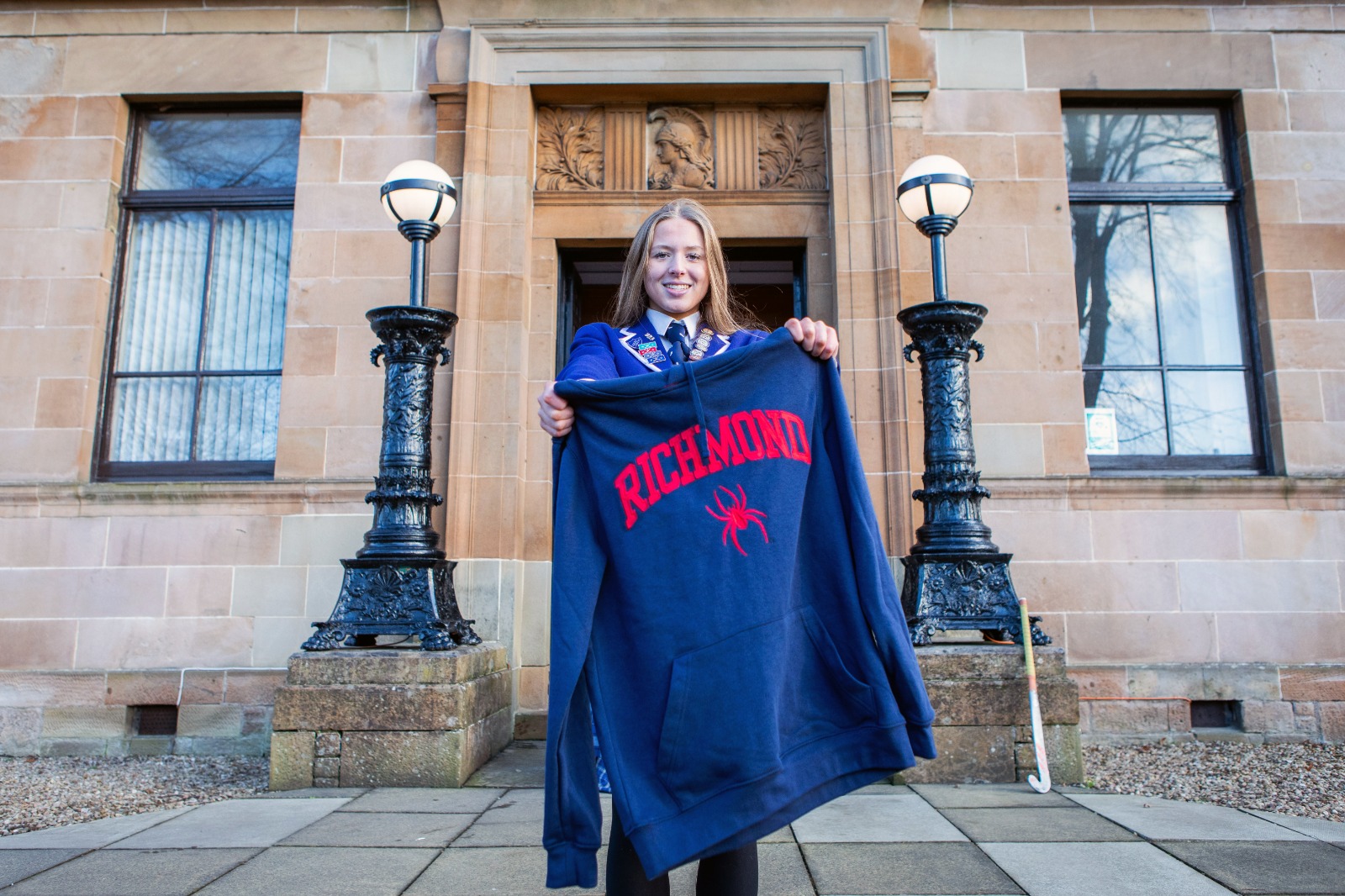 Emma, who is a straight-A student, is the latest in a long line of Kelvinside Academy pupils who have made their way across the pond because of US hockey scholarships. Academical Jess Halley is set to graduate this year from another Division 1 college, Quinnipiac University, where she's played hockey for the last four years.
Emma will set off for Virginia to join her new Spiders' teammates in August this year.
Kelvinside Academy Rector Daniel Wyatt said: "Sport is such a huge part of life at our school. Emma has been a leader on the pitch, and in every area of school life. She has managed to excel in elite sports and in her studies during a pandemic. I expect she will take on this next challenge, competing against some of America's top athletes, with the same admirable attitude.
"It's our mission to prepare pupils for the next step - whatever that may be. And I feel Emma is ideally placed to adjust to the sporting and academic challenges of life at a top American University. "
Andrew Kean, Founder & CEO of FirstPoint USA, added: "It was an absolute pleasure working with Emma throughout her recruitment process, and everyone at FirstPoint USA is delighted to see her hard work and dedication pay off.
"The University of Richmond is one of the most prestigious academic and athletic institutions in the United States, so we're incredibly excited to watch Emma continue to grow on and off the field as she follows in the footsteps of so many of our hockey athletes that have come before her.
"We wish her the very best of luck for the remainder of her high school career and can't wait to join her in the next stage as a collegiate athlete at Richmond."
For more information on the life-changing opportunities for young men and women that an international scholarship within the USA can provide, why not schedule a call with one of our specialist consultants today.
---
FirstPoint USA is an international scouting service, providing recruitment services to hundreds of NCAA, NAIA, and NJCAA member institutions seeking to identify the very best in overseas talent, both male and female.
The company was founded in 2001 by former University of Cincinnati All-American and Hall of Fame inductee, Andrew Kean, and evaluates over 100,000 prospective student-athletes, competing in over 20 different sports, across 187 countries each year.