In the densely-populated world of American college sports, with over 1,100 NCAA member schools all offering a multitude of different world-class athletics programs – a few standout institutions have etched their names into the folklore of their respective specialism sports.

This is the first of a new multi-part series documenting some of the very best facilities in the world and the impact they've made on certain sports.
Ohio State University – Football
Very few things in life go hand in hand quite like Ohio State and college football.
In the previous three NFL drafts alone, 27 players from the Buckeyes football team have been selected by pro teams and there are over 55 active Ohio State alum registered on an NFL team's 53-man roster.
Dating back to 1890 when the university's football program was officially established, Ohio State has gone on to secure eight recognised NCAA National Championships and a further 41 Conference Titles – with a record 7 Heisman Trophy winners nestled within the school's long list of famous alumni, including Super Bowl Champion and Hall of Famer, Orlando Pace and Dallas Cowboys 3x Pro Bowler, Ezekiel Elliott.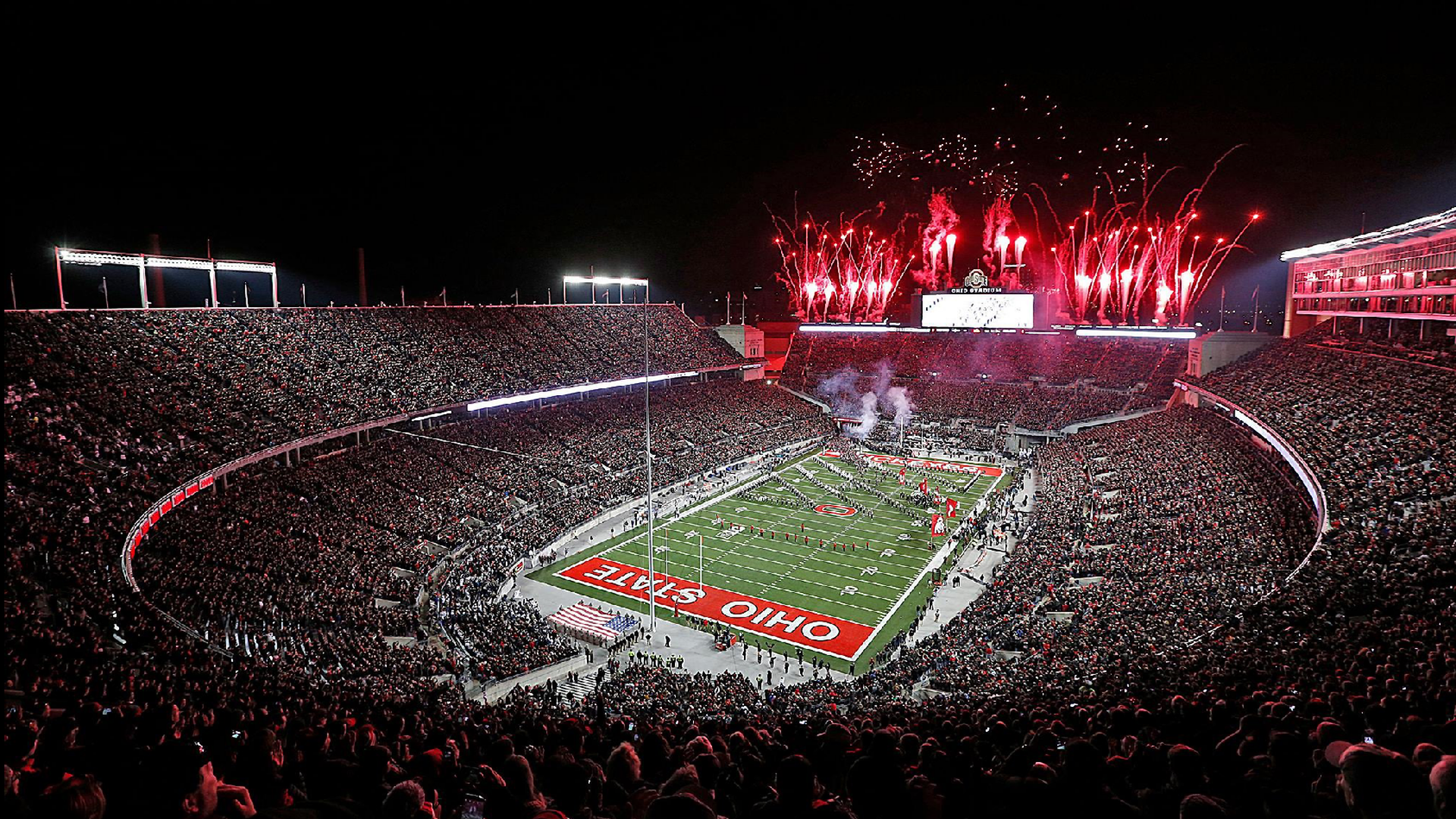 Duke University – Basketball
With the retirement of arguably the most famous coach in college sports history, Mike Krzyzewski, at the end of the 2021-22 season – basketball's most famous talent factory entered a new era after a record 42-year tenure.
With five players picked in the first round of the 2022 NBA Draft, including the first overall selection, Duke University continued with a longstanding tradition of producing some of the very best young players in the country. Duke's success extends far beyond producing top talent at the pro levels, however. The basketball program is one of the most decorated and winningest in NCAA sports history, with five National Championships and 41 NCAA March Madness Tournament appearances – and is one-half of arguably the highest profile and fierce rivalry in all of college sports, alongside The University of North Carolina.
University of California, Berkeley – Swimming
It's difficult to mention any other college swimming & diving program in the same breath as Cal Berkeley.
The Cal Bears' longstanding association with top-level collegiate and professional swimmers dates back decades, with multiple Olympic medal-winners and World Champions scattered amongst their long list of alumni. With a relatively new, state-of-the-art Legends Aquatics Centre, as well as the famous Spieker Aquatics Complex, Cal Berkeley has been both the home and training base of some of the very best in the world and continues to fly the flag for US swimming scholarships.
With 5x Olympic Gold Medalist, Nathan Adrian, 50m and relay World record-holder Matt Biondi as well as Dana Vollmer – one of the most decorated female swimmers of all time – cutting their teeth in the Golden State, Cal Berkeley continues to be one of the premier academic and athletic institutions in the world.
FirstPoint USA has a dedicated team of specialist talent management consultants who have assisted thousands of young athletes to propel their athletic and academic careers through successful partnerships with top U.S. institutions. In addition to this, we also have robust processes and support tools in place to help you understand the intricacies of your scholarship options, so we're with you every step of the way.
For more information on the life-changing opportunities for young men and women that an athletic scholarship in the USA can provide, why not get in touch with one of our specialist sports consultants today: Sports Scholarships | FirstPoint USA | FirstPoint USA
---
FirstPoint USA is an international scouting service, providing recruitment services to hundreds of NCAA, NAIA, and NJCAA member institutions seeking to identify the very best in overseas talent, both male and female.
The company was founded in 2001 by former University of Cincinnati All-American and Hall of Fame inductee, Andrew Kean, and evaluates over 100,000 prospective student-athletes, competing in over 20 different sports, across 187 countries each year.