According to a report published by the National Collegiate Athletic Association (NCAA), student-athlete graduation success rates are at an all-time high.
The latest Graduation Success Rate (GSR) data released by the NCAA shows that Division I student-athletes is continuing to graduate at record-high rates. The overall single-year rate remained steady at 90%, the highest rate recorded to date, and follows another successful year at that record high from the 2021 academic season.
"Student-athletes continue to make impressive achievements in the classroom," said Dave Schnase, NCAA Vice President of Academic and Membership Affairs. "Student-athletes have demonstrated an incredible commitment to academic success while pursuing their sport at the Division I level. Member schools should be proud for creating meaningful, enriching, and educational experiences that help our student-athletes graduate and set a course for long-term success."
The figures published in the most recent GSR report show a dramatic increase from the 74% rate at the beginning of the two-decade reporting period, with steady incremental increases from the 2002 figure eventually reaching the all-time high rate of 2021 and 2022, far surpassing the targeted 80% rates set out initially by the academic board.
In addition to the exponential graduation growth within DI schools, NCAA Division II institutions are also enjoying a record high of over 76%, which is on average 8% higher than the overall student body graduation rates, meaning student-athletes are exceeding the expected academic success rates, and have shown a notable increase from the 57% rates documented at the end of the 2012 academic year.
"Division II student-athletes achieve great things in the classroom and athletically while also making a difference in their communities," said Terri Steeb Gronau, NCAA Vice President of Division II. "Division II schools and conferences are committed to the division's Life in the Balance philosophy, which allows their student-athletes to reach their highest potential athletically, academically and on their campuses and in their communities."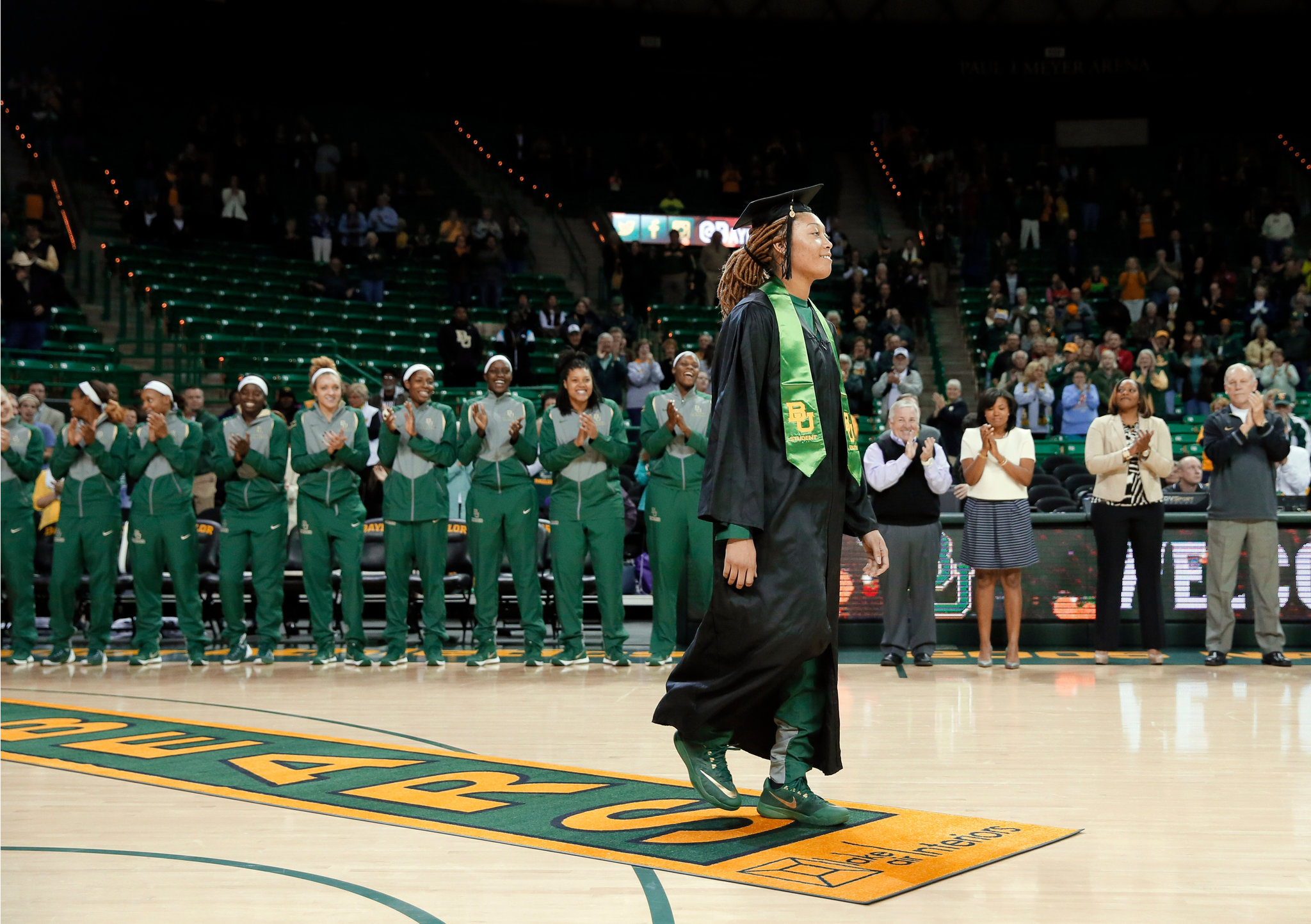 For NCAA Division III student-athletes, the data provided by the academic success rate report suggested that the increases in GSR have not been restricted to the top two divisions within the association, showing that female student-athlete rates within DIII schools have continued at the record-breaking 94%, and men's showing a slight increase to 84% from last year's rate of 82% - with the four-class average now sitting at a staggering 88%.
"This year's graduation report supports our Division III institutions' commitment to achieving academic excellence within a competitive athletics experience," said Louise McCleary, vice president of Division III. "I want to thank all of the Division III student-athletes for their hard work and the institutions for creating a space for student-athletes to thrive in the classroom, in competition, and in the community."
As well as the overall student-athlete population data, the GSR report also showed a vast increase in the diversity of graduates, with black student-athletes graduating from D1 schools at a 25% higher rate, and Hispanic student-athletes showing a 24% increase – both figures representing the highest amount since the beginning of the data collection period.
For more information on the life-changing opportunities for young men and women that an athletic scholarship in the USA can provide, why not get in touch with one of our specialist sports consultants today: Sports Scholarships | FirstPoint USA | FirstPoint USA
---
FirstPoint USA is an international scouting service, providing recruitment services to hundreds of NCAA, NAIA, and NJCAA member institutions seeking to identify the very best in overseas talent, both male and female.
The company was founded in 2001 by former University of Cincinnati All-American and Hall of Fame inductee, Andrew Kean, and evaluates over 100,000 prospective student-athletes, competing in over 20 different sports, across 187 countries each year.