We're delighted to announce that we're growing our rugby roster by teaming up with Ultimate Rugby Sevens in an exciting new partnership which will kick off later this month.
Launched in 2013, Ultimate Rugby Sevens was founded by Tom Burwell and Barney Pascall and is now the most advanced performance academy of its kind in the UK for sevens rugby, offering training, playing, strength and conditioning and off-field education opportunities for aspiring young male and female players across the country.
Supported by a team of world-class coaches who have played and worked at the highest levels nationally and internationally, the Ultimate Rugby Sevens academy runs performance teams, residential camps and, in-season sessions, giving young players a unique insight into the game of 7s and an understanding of what it takes to play at the top level of rugby. The skills developed are also transferrable to the 15-a-side game, with the Academy open to players of all positions and ages.
With rugby now the fastest growing collegiate sport in the US and the States being named as hosts for the men's and women's World Cups in 2031 and 2033 respectively, the number of UK players heading across to university on the other side of the Atlantic is on the rise. FirstPoint USA is seeing increasing demand for international rugby players from their network of coaches in the US, and the new partnership with UR7s is designed to meet some of that demand.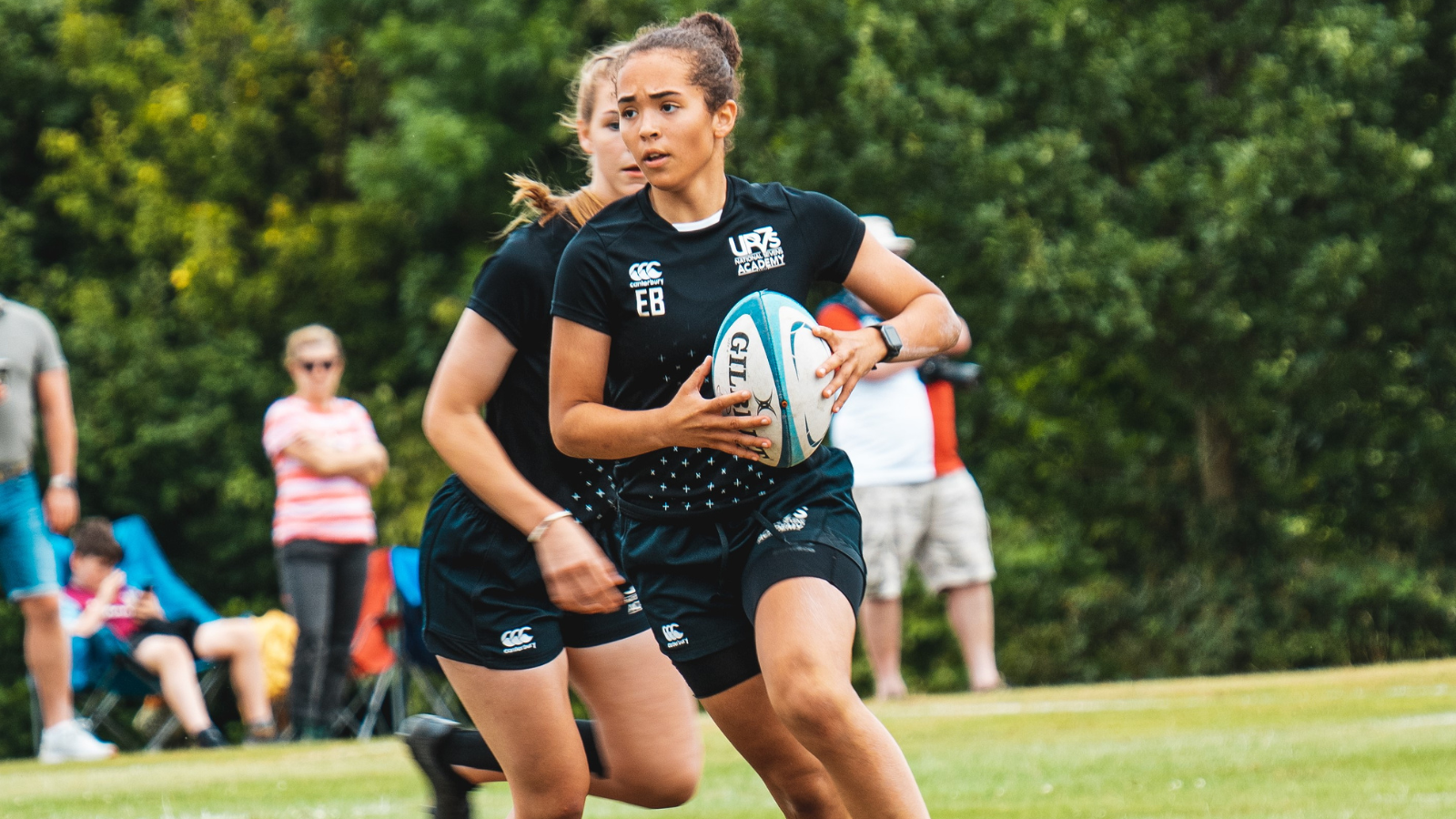 Ultimate Rugby Sevens provides and promotes a pathway from grass-roots to elite level rugby 7s for boys and girls throughout the UK, with Wales Men's 7s Captain, Luke Treharne, and England Men's 7s Captain and Team GB Olympic Silver Medalist, Tom Mitchell, among its board members.
Former Scotland captain and FirstPoint USA Director of Rugby John Barclay said:
"This is another exciting partnership for FirstPoint USA to get involved with and we've been impressed by the work being done by the team at Ultimate Rugby Sevens. There are many options available to players coming through the Academy, but we want to make players aware of the fantastic opportunities available at US universities.
"The US rugby scholarship route gives players the chance to continue playing at a very good level and train like a professional athlete for four years, but with the backup of studying for a degree and having an education to fall back on. We're seeing some of our clients stay in the USA and play MLR or go into coaching roles, while others are returning to the UK as better athletes and playing at a high level."
The partnership will kick-off with a webinar for affiliated UR7 players at the end of February and chairman Mike Anstey is looking forward to getting started:
"Working with FirstPoint USA adds another string to our bow and provides a high level of industry expertise to our player pathway for those looking at the next stage beyond age-group rugby. US collegiate rugby is a relatively new market but its certainly a route that an increased number of young players are showing an interest in.
The partnership puts us in a good position to advise and guide players making that choice, and we're also looking to develop partnerships with established collegiate rugby programs the States. We're looking forward to working with John and the team and following those players who decide to make that journey."
For more information, visit: https://ultimaterugbysevens.com/
For more information on the life-changing opportunities for young men and women that an athletic scholarship in the USA can provide, why not get in touch with one of our specialist sports consultants today: Sports Scholarships | FirstPoint USA | FirstPoint USA
---
FirstPoint USA is an international scouting service, providing recruitment services to hundreds of NCAA, NAIA, and NJCAA member institutions seeking to identify the very best in overseas talent, both male and female.
The company was founded in 2001 by former University of Cincinnati All-American and Hall of Fame inductee, Andrew Kean, and evaluates over 100,000 prospective student-athletes, competing in over 20 different sports, across 187 countries each year.