One of the most important parts of your college recruitment experience will be having the chance to speak to your prospective coaching team ahead of receiving and accepting your final offer from the college or university.
This is a crucial stage in the journey for two reasons; it allows you to find out more about the school, team, coaching staff, and your potential new teammates, and it also allows the coach to evaluate how your personality would fit into the existing team and ensure you understand the general ethos of the school.
As well as gaining vital information for yourself, this is also a very important stage for your parents or guardians, as it allows them to better get to know the people who are likely going to be the single biggest influence on your life over the next few years in that of your coaches.
It's important to prepare in advance for these conversation, but remember, it's also a chance for you to interview the coach, so having a few of your own questions ready is always a great idea. Here are a few key questions you can use to prepare:
How would you describe your coaching style and how do you think my skills and experience would fit with the rest of the team?
This question allows you to better understand how your own skills and abilities will complement your teammates, have a better idea of how the coach intends to utilise your unique ability, and ensure for yourself that you're going to play the role that suits you best.
A lot of athletes also respond very differently to coaching and communication styles, if you respond well to positive reinforcement and constant reassurance, an old-school tough-love style of coaching may not provide you with the right platform to develop (although this style of coaching is very rare nowadays).
What does a typical day in the life look like for your student-athletes?
Whilst your FirstPoint USA sports consultant will have already provided you with a general idea of what life is like as a student-athlete within your chosen sport, it's great to hear it from the coaching team who will have a better idea of the specifics related to their program within the college or university.
This is, again, a great opportunity for your parents or guardians to better understand the schedule, and what sort of things are available to you in your free time outside of your academic and athletic commitments.
What sort of travel will be required as part of the competitive schedule?
Depending on the level your team competes at and the location of the school, some student-athletes can experience particularly heavy travel schedules, with national competition spanning the entirety of the United States, and on occasion, internationally as well. All sports programs within the US collegiate system tend to compete in a mixture of home and road venues, so although it may not be several hour-long plane journeys, you will have to get used to travel being part of your life in the States.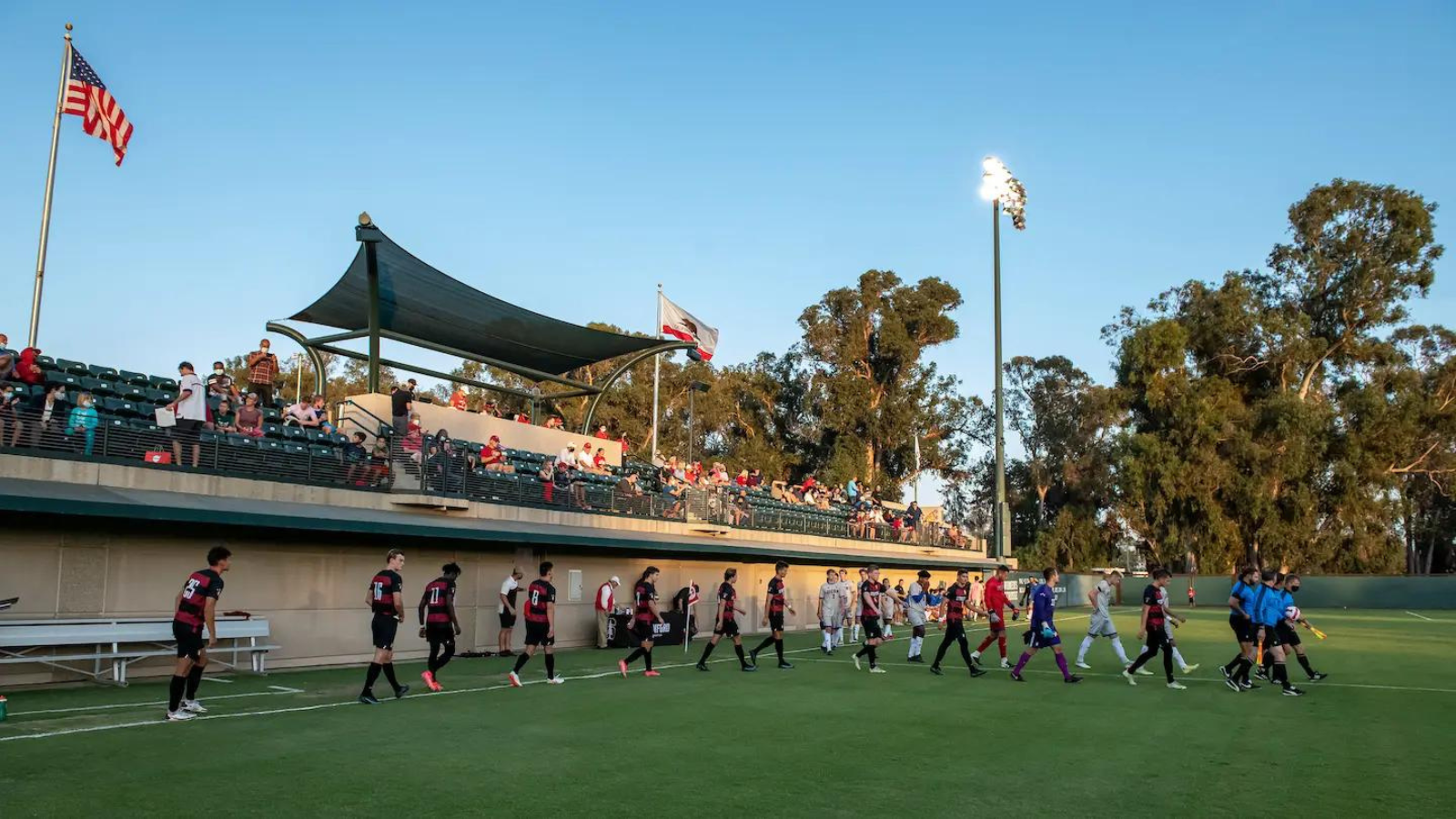 Another great way for you to show yourself as a desirable candidate is to do some research on the coach and team's recent seasons and performances. This will show them that you have properly prepared for your conversation, have a genuine interest in the college as an option for your own academic and athletic future, and that you understand the level and how the team compares to similar schools.
A great example of a question you could weave into your conversation based on the research you've done on the program could be:
The team won a conference championship last season, is that type of success something you believe can be replicated next year and into the future?
Showing the coach that you're familiar with their recent successes will further strengthen your own profile and shows the coach that winning and contributing to a competitive team is something you strive to do for them should help convince them that you have the right mentality to play a part for the team.
This is one of the most exciting and important stages of your recruitment process, so preparation is key. Speak to your parents, bounce ideas or questions off your talent management consultant, and don't be afraid to ask questions.
For more information on the life-changing opportunities for young men and women that an athletic scholarship in the USA can provide, why not get in touch with one of our specialist sports consultants today: Sports Scholarships | FirstPoint USA | FirstPoint USA
---
FirstPoint USA is an international scouting service, providing recruitment services to hundreds of NCAA, NAIA, and NJCAA member institutions seeking to identify the very best in overseas talent, both male and female.
The company was founded in 2001 by former University of Cincinnati All-American and Hall of Fame inductee, Andrew Kean, and evaluates over 100,000 prospective student-athletes, competing in over 20 different sports, across 187 countries each year.