FirstPoint USA are proud to unveil a new partnership with the City of Sheffield Diving Club as the world's leading international sports scholarship agency continues to grow its aquatics portfolio.
One of the premier clubs in the UK, Sheffield Diving have produced no fewer than 12 Olympians in their illustrious history and lead the way in developing talented young divers. Among the club's current roster of athletes is Amelia Kate Scott, a prolific winner at age group level who has become one of FirstPoint USA's recent diving scholarship candidates.
Based at the impressive Ponds Forge Sports International Centre in the city, one of the biggest 10-metre diving venues in Britain, Sheffield Diving boasts a proud track record of producing elite divers, with a team of coaches committed to nurturing members to their full potential. Hot on the heels of their recent partnership with Hamilton Aquatics in Dubai, FirstPoint USA are looking to create more life-changing opportunities in the US for divers from the north of England.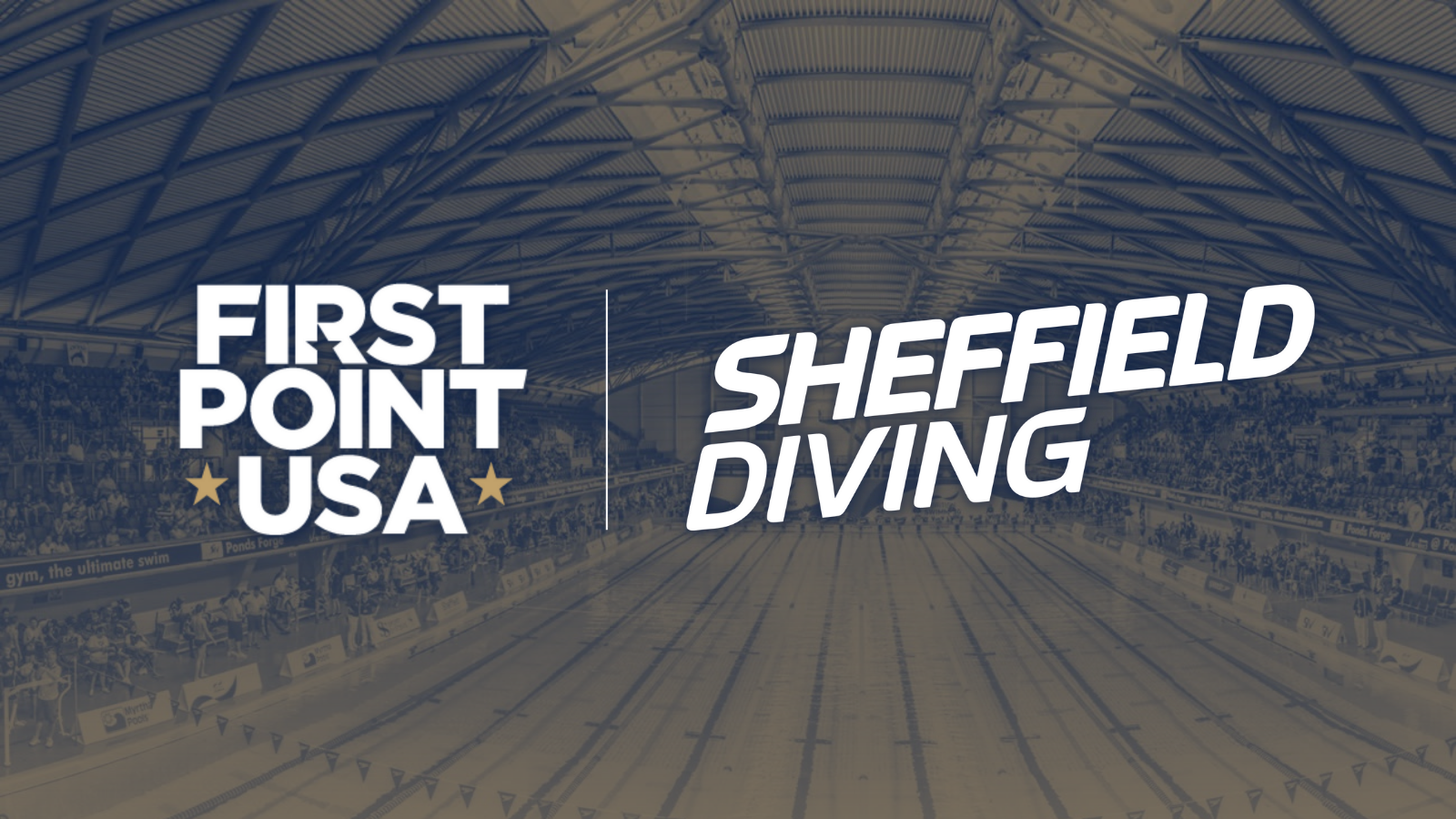 Matt Puddy, Senior Swimming Consultant for FirstPoint USA, welcomed the announcement:
"Sheffield Diving have a fantastic reputation in the sport of diving with a long list of members who have gone on to achieve great things at national and international level. To become a partner through sponsorship of their diving platform will not only help raise awareness of our brand, but it's a great way for us to engage with any young athlete in the region who is considering developing their career in the States.
"FirstPoint USA and Sheffield Diving share the common goal of helping athletes fulfil their potential, and we know from our own experiences what incredible facilities are available at universities in the US for divers, combined with a first-class education."
Sheffield Diving Head Coach Tom Owens added: "We're delighted to be joining forces with FirstPoint USA who are world leaders in the sports scholarship industry and using their expertise to provide support to our members who are looking to the US as an option for the next stage of their career."
"There are some great examples of divers who have benefited from being a student-athlete in the US and who are great role models for the next generation who want to follow them. Having the FirstPoint USA on hand to provide guidance to them will add value to our own development programme, while helping athletes make the right choices."
The new partnership will see the FirstPoint USA brand appear on either side of the diving pit within the Ponds Forge arena, while team members will have the opportunity to speak to Matt Puddy about US sport scholarship opportunities. FirstPoint USA were in attendance at the recent North East diving regional championships which took place at the venue two weeks ago.
For more information on Swimming & Diving scholarships in the US, contact matt.puddy@firstpointusa.com
FirstPoint USA has a dedicated team of specialist talent management consultants who have assisted thousands of young athletes to propel their athletic and academic careers through successful partnerships with top U.S. institutions. In addition to this, we also have robust processes and support tools in place to help you understand the intricacies of your scholarship options, so we're with you every step of the way.
---
FirstPoint USA is an international scouting service, providing recruitment services to hundreds of NCAA, NAIA, and NJCAA member institutions seeking to identify the very best in overseas talent, both male and female.
The company was founded in 2001 by former University of Cincinnati All-American and Hall of Fame inductee, Andrew Kean, and evaluates over 100,000 prospective student-athletes, competing in over 20 different sports, across 187 countries each year.