FirstPoint USA is joining forces with Pro:Direct Academy to provide playing and education opportunities in the US for talented young footballers across England.
The world's leading international sports scholarship agency is teaming up with the UK's largest football academy in an exciting new partnership which will support 16 – 18-year-old players looking to make the next move in their careers, with the option to play and study in the US.
Pro:Direct Academy, the official academy of global retailer Pro:Direct Soccer, now has 24 centres with over 1,300 players located throughout the U.K, providing opportunities for aspiring boys and girls, aged 16 – 19 years old. Players from the Pro:Direct Academy experience a unique experience on a daily basis, life mirroring that of an Academy, training & educating full-time as well as receiving coaching from UEFA and FA licensed coaches. Players are fortunate enough to gain access to events which world leading brands & celebrities, a weekly competitive fixtures league, and access to a fluent football pathway which can provide players with the opportunity to compete at the highest level against the top European club & international academies. PDA have competed in a over 140 fixtures against academies including the likes of Manchester City, Arsenal, Tottenham & Chelsea.
The partnership will bolster Pro:Direct Academy's offering to its players, with FirstPoint USA's team of experienced staff on hand to guide them through the US soccer scholarship process, from sporting and academic eligibility through to university placement and beyond.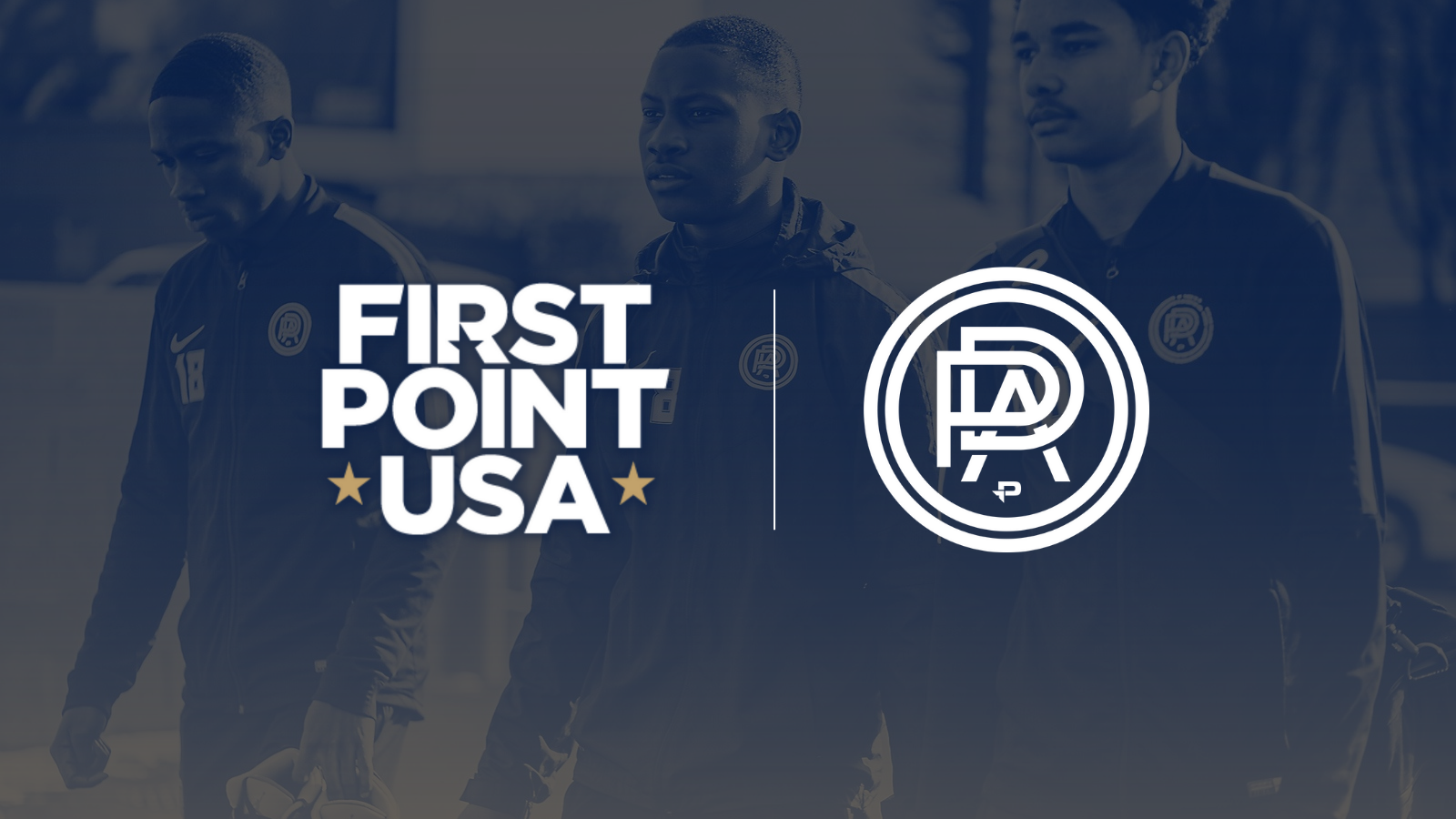 FirstPoint USA already works with a number of professional club academies from the top leagues in England and Scotland, including Fulham and Ross County, and their latest partnership will expand their service to hundreds of players who may have just missed out at the pro clubs.
Danny Payne, Managing Director of Pro:Direct Academy, welcomed the new collaboration:
"Working with FirstPoint USA is a great fit for us, opening up further opportunities for our players in the States at some of the best facilities in the world. We have had a number of our Academy players that have been fortunate enough to get opportunities to have a professional career here in the UK, but the US is a great avenue for those looking for something different. As a national academy with over 1300 players, we are very determined to ensure that all of our players across the U.K can access a variety of different destinations when their time on the programme finishes with PDA & the relationship with FirstPoint USA will allow us to access the specialist support required to ensure the players can experience the US scholarship route"
"The chance to continue playing at a high level and study for a degree, while experiencing life in the US and training full-time at some amazing places is a fantastic option, and FirstPoint has a proven track record of helping young players in similar situations to our own.
Andrew Kean, FirstPoint USA CEO and Founder, added:
"We're delighted to launch our partnership with Pro:Direct Academy and with the synergies we share across developing talent and educating athletes, it made absolute sense to work together. Pro:Direct have a fantastic reputation and with their reach across England, it provides us with an opportunity to identify more players who fit what our partner universities and colleges are looking for."
"The fact that their Academy teams can compete with some of the top Premier League academies shows the high caliber of players they have, so our team are looking forward to watching the boys and girls in action and supporting those who want to develop their careers in the States."
Pro:Direct Academy are the official academy of Pro:Direct Soccer, the world's largest online football store. For more information, visit: www.prodirectacademy.com