FirstPoint USA, the world's leading sports scholarship agency, are excited to announce a new golf showcase event, taking place at the iconic Abu Dhabi Golf Club from 25 – 26 September.
A 54-hole WAGR counting event for aspiring young male and female golfers played over the famous venue DP World Tour venue in the United Arab Emirates, competitors will have the opportunity to take their first step towards the college pathway that vaulted the likes of Tiger Woods, Rose Zhang (both Stanford University) and Jon Rahm (Arizona State University) to international stardom.
Players will have the chance to follow in the footsteps of former HSBC Abu Dhabi Championship winners at the course who include the likes of Tommy Fleetwood, Shane Lowry and Rickie Fowler, while enjoying the spectacular surroundings of the world-renowned Falcon clubhouse.
The Showcase Event will be played over two days, with the 1st round taking place on day one followed by 36-holes on the second day. Players and parents will be invited to a presentation hosted by FirstPoint USA's Head of Golf Callum Macaulay, a former European Tour player and an alum of the University of Mississippi, where he enjoyed a successful four years as a golf scholar.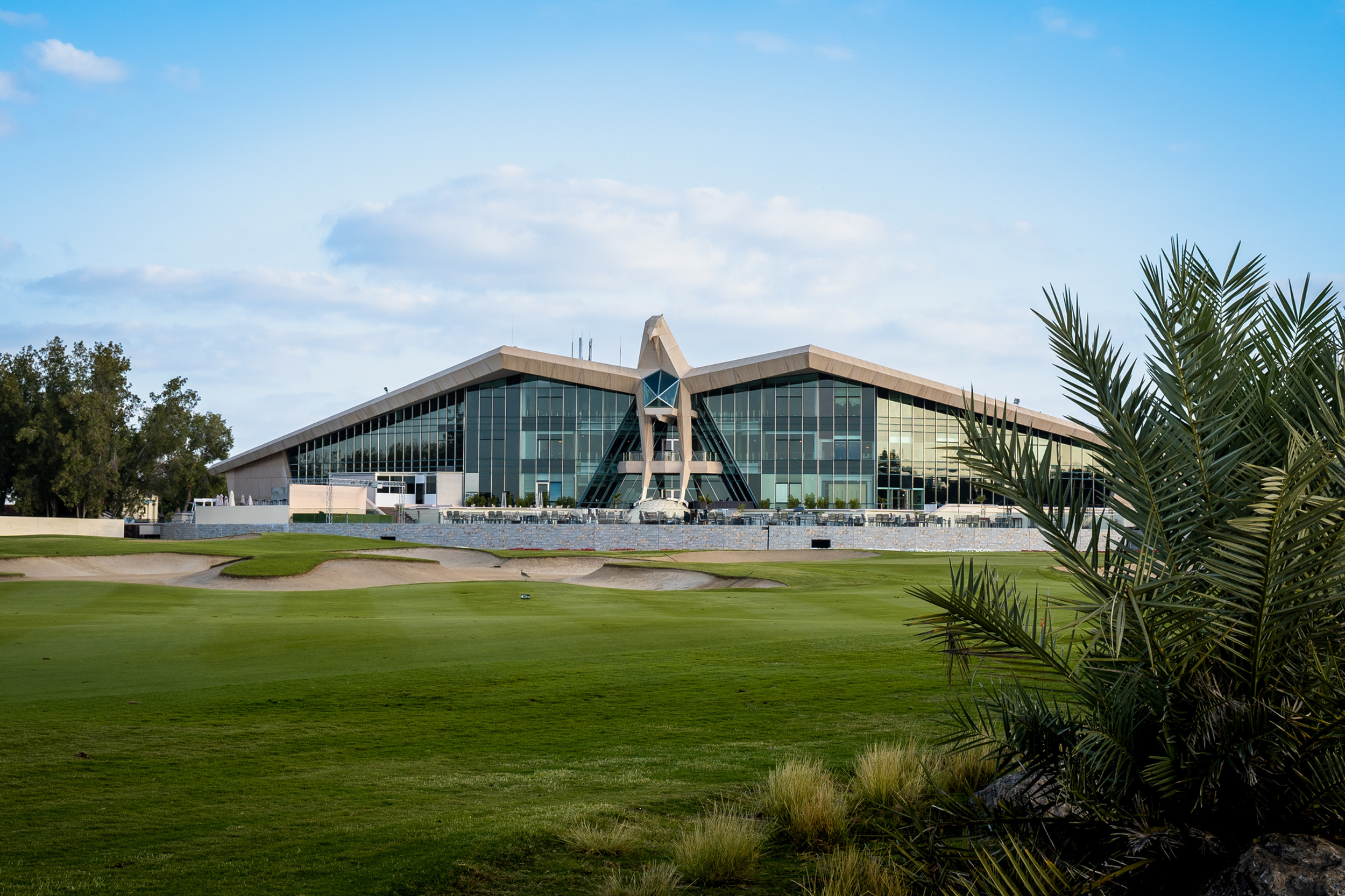 "We're delighted to launch our new golf event in Abu Dhabi, which will be played over one of the Tour's most renowned golf courses at what is an incredible facility. The event will give players the opportunity to compete on the big stage with other top-level golfers, while myself and the team will be on hand to give players and their families an insight into collegiate golf in the States." said Macaulay.
"I was fortunate enough to secure a scholarship to the University of Mississippi when I was considering my options as an ambitious young golfer, and going to the States was the best decision I could have made. It truly was a life-changing experience to be part of the golf team at Ole Miss and made a huge difference to my development, both as a golfer and as a person."
Callum went on to win the Scottish Amateur Championship, before leading Scotland to victory in the World Amateur Team Championship. After competing on the Challenge Tour and European Tour, he now works with young sportsmen and women embarking on their own sports scholarship journey. FirstPoint USA's golfing alum also includes 2016 Masters Champion Danny Willet (Jacksonville State University) and two-time PGA Tour winner Russell Know (Jacksonville University), while highly ranked Scottish amateur Ross Laird is one of the company's current golfing talents about to embark on his sophomore year at Cal Poly University.
"We'll be using the Showcase to assess players who have ambitions to play collegiate golf in the States, while at the same time outlining all the requirements for candidates both academically and from a golfing perspective. I know I benefited from speaking to people who had been there and done it, and its important for families to learn about all aspects of life as a student-athlete." he added.
The FirstPoint USA Golf Scholarship Showcase is open to golfers aged between 14 – 20 years old, with an upper handicap limit of 8 for boys and 12 for girls. The entry fee is AED 950 (£203) which includes three rounds of golf, access to practice facilities and lunch on the second day. Preferential rate accommodation and practice rounds can be booked directly with the venue.
To register your place, click here
---
FirstPoint USA is an international scouting service, providing recruitment services to hundreds of NCAA, NAIA, and NJCAA member institutions seeking to identify the very best in overseas talent, both male and female.
The company was founded in 2001 by former University of Cincinnati All-American and Hall of Fame inductee, Andrew Kean, and evaluates over 100,000 prospective student-athletes, competing in over 20 different sports, across 187 countries each year.