Golf Scholarships
Boosted by increased investment from the USGA, R&A and major sponsors in recent years, women's golf is seeing explosive growth and the female college circuit in no different. Recruitment and scouting has grown significantly, with more and more colleges and universities offering scholarships for talented young female golfers.
The LPGA and Ladies European Tours boast a high number of collegiate golf alum. The 2021 AIG Women's Open champion Anna Nordqvist starred for Arizona State University, while her European Solheim Cup team-mate made the switch from the Irish amateur ranks to Duke University, helping her rise to the top-20 of the world rankings. On the US side, the likes of Danielle Kang (Pepperdine) and Jennifer Kupcho (Wake Forrest) both enjoyed successful college careers before progressing to the professional ranks.
Women's golf features on nearly 700 athletic programs across the US, with 4 – 6 scholarships per team available, from the elite end of the game to those still developing at a local level. If you're looking for a route to continue that development alongside strong academics, golf scholarships are ideal for achieving your goals. The competition is strong, allowing golfers to compete in collegiate events, inter-collegiate matches and national championships.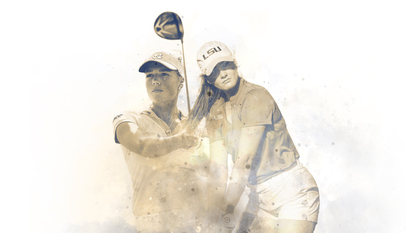 Academic and Sporting Preparation
Targeting University Programmes
Connecting with College Coaches
To date, we've sent over 35,000 young men and women to the US. Securing over £300 million in scholarship awards and finding a place for every single qualifying applicant.
Every year, thousands of student-athletes and their families come face-to-face with the difficult challenge of securing a scholarship to an American university. What they often discover is that navigating university options is stressful enough, and adding sports into the mix brings it to a whole new level.
Even for those who do a little recruiting homework, they are often left with more questions, very few simple answers and an uneasy feeling they are somehow falling behind.
At FirstPoint, we understand what you're going through. Many of us have experienced first-hand what the scholarship recruiting experience is like—as players and as coaches. And that experience, combined with our advanced online technology, expansive college coach network and proven recruiting methods, helps thousands of student-athletes and their families take control of their recruiting experience.
Whether you are a first-year high school student or a national ranked athlete, FirstPoint helps take the stress of uncertainty out of your scholarship journey by putting a plan in place to help you find your best university options in the USA.
HOW TO GET A
SPORTS Scholarship
What our Student-Athletes say about us "They've gone above and beyond "
Can't thank the guys at FirstPoint USA enough for helping my son get out to the US on a soccer scholarship. He's now in his second year in America and is loving it despite being homesick for the first few weeks! We spoke with multiple different companies before deciding which company to choose and although they weren't the cheapest, they've been with us every step of the way and only been a phone call or text message away if we had any issues. They never made any false promises or unrealistic expectations and delivered the service exactly as described. They've gone above and beyond to make sure we were well looked after every step of the way.
Sandra Mulhenny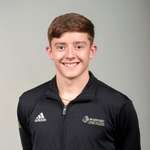 "I couldn't be happier"
I couldn't be happier with my experience working with Firstpoint USA. Having just graduated from university in South Carolina, I am so grateful for the life changing experience and opportunities that have been available to me as an NCAA DI student athlete. None of which would have been possible without the expertise and knowledge of the staff at Firstpoint USA. Would highly recommend FPUSA to anyone thinking about going to university in the USA
Josh Hendry "process has been made simple"
The FirstPointUSA team as a whole are excellent. The whole process has been made simple by their clear communication, especially Gemma Thomson who I worked with. The organisation in every aspect of their work is very good, and I would definitely recommend FirstPointUSA to anybody thinking about attaining a scholarship in the US..
Isaac Thomas
Frequently Asked Questions
NCAA Division I has 238 colleges offering 6 Scholarships per team.
NCAA Division II has 135 colleges offering 5.44 Scholarships per team.
NCAA Division III has 166 colleges with athletic scholarships unavailable.
NAIA has 123 colleges offering 5 Scholarships per team.
Junior College III has 113 colleges offering 4 Scholarships per team.
These are the general guidelines for what coaches look for in a golfer. If you fall outside of these general requirements it is still possible to play at that level, but there will be fewer opportunities.
Driving Distance

235+ Yards in NCAA DI
225+ Yardsin NCAA DII
225+ Yards in NCAA DIII / NAIA
220+ Yards in NJCAA (Junior College)

Putts Per Round

Under 34 in NCAA DI
Under 36 in NCAA DII
Under 36 in NCAA DIII / NAIA
Under 38 in NJCAA (Junior College)

Scrambling

50% in NCAA DI
45% in NCAA DII
45% in NCAA DIII / NAIA
35% in NJCAA (Junior College)
Top finishes at national, regional and county levels
Summer golf schedule consists of national, regional, county, and multiple local tournament wins
Average scores from courses over 6,800 yards
Competes at national, regional, and county levels
Summer golf schedule consists of national, regional, county, and multiple local tournament wins
Average scores from courses over 6,800 yards
Competes in regional, county, and local tournaments
Summer golf schedule consists of regional and golf tournament participation and high finishes in local tournaments
Average scores from courses over 6,700 yards
Competes in local tournaments
Summer golf schedule consist of high finishes in local level tournaments
Average Scores from courses over 6,600 yards

Low End – 75
High End – 92
Competes in local tournaments
Average Scores from courses over 6,600 yards

Low End – 68
High End – 95
Live, study and play with top US Institutions