Cheerleading Scholarships
College cheerleading recruiting is unlike any sport. While there are cheer programs at the NCAA Division 1, Division 2, and Division 3 levels, as well as NAIA and junior colleges, it isn't recognized as a sanctioned sport. Therefore, college coaches and student-athletes can initiate the recruiting process at any point during high school. That's why student-athletes who are successful in their recruiting journey do the work needed to get on a coach's radar: they thoroughly research colleges, create a recruiting video, attend camps and clinics and attend cheerleading tryouts.
But to truly find their college fit, student-athletes need to find the right program. Cheer colleges can greatly vary—some are competitive, while others are non-competitive. Some have levels broken into JV and Varsity, similar to high school. And of course, there are all-girls and co-ed squads. Plus, each college comes with its own set of qualifications. To have shot at making the team, recruits need to focus on the programs where their tumbling, stunts and jumps align with the team's skill set.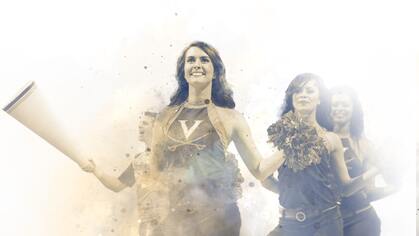 Academic and Sporting Preparation
Targeting University Programmes
Connecting with College Coaches
To date, we've sent over 35,000 young men and women to the US. Securing over £300 million in scholarship awards and finding a place for every single qualifying applicant.
Every year, thousands of student-athletes and their families come face-to-face with the difficult challenge of securing a scholarship to an American university. What they often discover is that navigating university options is stressful enough, and adding sports into the mix brings it to a whole new level.
Even for those who do a little recruiting homework, they are often left with more questions, very few simple answers and an uneasy feeling they are somehow falling behind.
At FirstPoint, we understand what you're going through. Many of us have experienced first-hand what the scholarship recruiting experience is like—as players and as coaches. And that experience, combined with our advanced online technology, expansive college coach network and proven recruiting methods, helps thousands of student-athletes and their families take control of their recruiting experience.
Whether you are a first-year high school student or a national ranked athlete, FirstPoint helps take the stress of uncertainty out of your scholarship journey by putting a plan in place to help you find your best university options in the USA.
HOW TO GET A
SPORTS Scholarship
What our Student-Athletes say about us "They've gone above and beyond "
Can't thank the guys at FirstPoint USA enough for helping my son get out to the US on a soccer scholarship. He's now in his second year in America and is loving it despite being homesick for the first few weeks! We spoke with multiple different companies before deciding which company to choose and although they weren't the cheapest, they've been with us every step of the way and only been a phone call or text message away if we had any issues. They never made any false promises or unrealistic expectations and delivered the service exactly as described. They've gone above and beyond to make sure we were well looked after every step of the way.
Sandra Mulhenny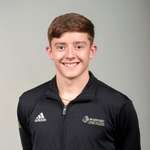 "I couldn't be happier"
I couldn't be happier with my experience working with Firstpoint USA. Having just graduated from university in South Carolina, I am so grateful for the life changing experience and opportunities that have been available to me as an NCAA DI student athlete. None of which would have been possible without the expertise and knowledge of the staff at Firstpoint USA. Would highly recommend FPUSA to anyone thinking about going to university in the USA
Josh Hendry "process has been made simple"
The FirstPointUSA team as a whole are excellent. The whole process has been made simple by their clear communication, especially Gemma Thomson who I worked with. The organisation in every aspect of their work is very good, and I would definitely recommend FirstPointUSA to anybody thinking about attaining a scholarship in the US..
Isaac Thomas
Frequently Asked Questions
Beyond athletics, college cheerleading coaches consider academics and seek out recruits with a strong academic background. In fact, some cheerleading scholarships are awarded to the cheerleader on the team with the highest GPA. .
The skills needed to compete on a college cheerleading squad completely depend on the program. Because some colleges are highly competitive and others aren't, you can have two schools in the same division level requiring very different skill sets. Top programs who place at national competitions look for student-athletes with elite tumbling, stunt, jump, dance and cheer skills. Less competitive college cheer teams are more flexible and bring on recruits with strong fundamentals who can develop further in college.
Tumbling

Requirement

Coaches look for recruits who can perform both running and standing tumbling skills.

Example

Elite teams may require a standing back tuck, or even standing full twisting layouts. Running tumbling skills at top programs may include specialty passes, such as an Arabian and whips.

Jumps

Requirement

Coaches evaluate jump height, flexibility, and landing with feet together in complex jump combinations.

Example

Some teams may ask to see a toe touch, tuck, pike, right or left hurdler, and herkie.

Stunts

Requirement

Being able to stunt with multiple partners is a must and most college cheerleaders should be able to perform a two-part stunt combination. Coaches also look at tosses, common game day stunts their school performs and pyramids.

Example

Basic cheer stunts include extensions, liberties, walk-in stunts and toss stunts. Highly competitive teams might require full up stunts, rewinds and handspring up stunts.

Dance

Requirement

Some schools also look for dancers who can perform a tumbling pass in addition to common skills.

Example

Common skills needed at top colleges include quadruple pirouette, aerial (preferably both sides), advanced turns, and advanced jumps.

Cheers

Requirement

Coaches evaluate a recruit's cheer performance, from voice projection to proper motion technique.

Example

Every school will ask to see the recruit perform their cheer and fight song.
Live, study and play with top US Institutions