ESports Scholarships
One of the fastest-growing sports in the world isn't played on grass or ice—it's played on a computer. Short for electronic sports, esports are team-based video game competitions watched live by online spectators on Twitch. Like traditional sports, players wear team jerseys, compete in spacious arenas and communicate with teammates and coaches as the game unfolds. By 2021, the professional esports industry is expected to generate $1.65 billion in revenue and capture a global fanbase of 557 million people.
College esports isn't far behind. In 2014, varsity esports began when Robert Morris University launched a scholarship-sponsored League of Legends team. In 2017, the University of Utah became the first Power Five school to launch a varsity esports program. And starting fall 2018, Harrisburg University of Science and Technology became the first school to offer 16 full-ride gaming scholarships for its entire varsity roster. Today, 96 colleges and universities are members of the National Association of Collegiate Esports (NACE), the only official governing body for varsity esports. And that list continues to grow.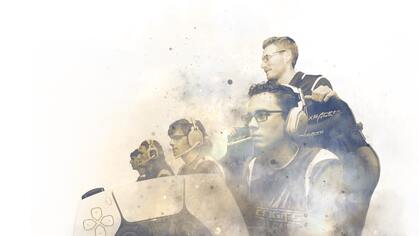 Academic and Sporting Preparation
Targeting University Programmes
Connecting with College Coaches
To date, we've sent over 35,000 young men and women to the US. Securing over £300 million in scholarship awards and finding a place for every single qualifying applicant.
Every year, thousands of student-athletes and their families come face-to-face with the difficult challenge of securing a scholarship to an American university. What they often discover is that navigating university options is stressful enough, and adding sports into the mix brings it to a whole new level.
Even for those who do a little recruiting homework, they are often left with more questions, very few simple answers and an uneasy feeling they are somehow falling behind.
At FirstPoint, we understand what you're going through. Many of us have experienced first-hand what the scholarship recruiting experience is like—as players and as coaches. And that experience, combined with our advanced online technology, expansive college coach network and proven recruiting methods, helps thousands of student-athletes and their families take control of their recruiting experience.
Whether you are a first-year high school student or a national ranked athlete, FirstPoint helps take the stress of uncertainty out of your scholarship journey by putting a plan in place to help you find your best university options in the USA.
HOW TO GET A
SPORTS Scholarship
What our Student-Athletes say about us "They've gone above and beyond "
Can't thank the guys at FirstPoint USA enough for helping my son get out to the US on a soccer scholarship. He's now in his second year in America and is loving it despite being homesick for the first few weeks! We spoke with multiple different companies before deciding which company to choose and although they weren't the cheapest, they've been with us every step of the way and only been a phone call or text message away if we had any issues. They never made any false promises or unrealistic expectations and delivered the service exactly as described. They've gone above and beyond to make sure we were well looked after every step of the way.
Sandra Mulhenny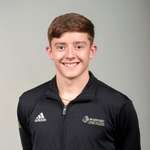 "I couldn't be happier"
I couldn't be happier with my experience working with Firstpoint USA. Having just graduated from university in South Carolina, I am so grateful for the life changing experience and opportunities that have been available to me as an NCAA DI student athlete. None of which would have been possible without the expertise and knowledge of the staff at Firstpoint USA. Would highly recommend FPUSA to anyone thinking about going to university in the USA
Josh Hendry "process has been made simple"
The FirstPointUSA team as a whole are excellent. The whole process has been made simple by their clear communication, especially Gemma Thomson who I worked with. The organisation in every aspect of their work is very good, and I would definitely recommend FirstPointUSA to anybody thinking about attaining a scholarship in the US..
Isaac Thomas
Frequently Asked Questions
US and Canadian colleges are currently fielding teams and giving esports scholarships and participation grants to gamers who play League of Legends and many other major esports titles. As programs partner with sponsors and win tournaments, they grow their funds for larger scholarships and cutting-edge arenas. Schools compete for prize money at tournaments around the year and use the winnings to award additional esports scholarships to current and future team members.
Varsity esports programs generally field teams of 14-16 players, which provides enough personnel for an "A Team" and a "B Team." One difference unique to college esports—coaches can be current students and are sometimes included in the scholarship count.
Varsity programs award esports scholarships to gamers who excel in a wide range of popular titles. Types of games include:
Multiplayer online battle arena (MOBA): League of Legends (LoL), Defense of the Ancients (DOTA) 2, Heroes of the Storm, Smite
First person shooter: Overwatch, Fortnite, Counter-Strike: Global Offensive (CS:GO), Player Unknown's Battlegrounds (PUBG), Paladins
Collectible card game: Hearthstone
Real-time strategy: StarCraft II
Sports games: Rocket League, FIFA, Madden
Fighting games: Street Fighter, Mortal Kombat
The number of schools with varsity and club esports teams is growing by the day. Varsity programs award esports scholarships to academically eligible gamers who impress during open try-outs and win roster spots. At the club level, teams and individual students can earn scholarships by winning official collegiate tournaments. While gaming clubs offer no formalized recruiting process, veteran players and faculty advisors hold internal tryouts and practice sessions to determine the "A Team" roster. Currently, 96 NACE member schools offer varsity programs, while 279 colleges have Tespa chapters at the club level.
Esports scholarships are awarded on a school-by-school basis. The majority are partial and range from $500 to $8,000 per year. Several universities are beginning to offer full-tuition, and even full-ride scholarships. Many of these partial esports scholarships can be combined with merit and academic scholarships to help reduce the overall costs of tuition.
Partial scholarships cover a percentage of tuition costs but not room and board or other expenses.
Full-tuition scholarships cover the costs of tuition but not room and board or other expenses.
Full-ride scholarships cover all costs of associated with attending the school.
Every recruiting journey is different. But understanding what college esports coaches are looking for will help you stand out. If you have good grades and a strong work ethic, you can put yourself in a good position to receive interest from college programs.
Since esports are not affiliated with the NCAA, academic eligibility tends to be more relaxed than with traditional sports. While scholarship requirements vary from school to school, most varsity programs require gamers to maintain a GPA of 2.5 or higher. Since esports scholarships are often partial and combined with academic scholarships, good grades and test scores can help you get more assistance.
Live, study and play with top US Institutions