Equestrian Scholarships
Hot-shot equestrians, whether English or Western schooled, are welcomed into college programs around the country. Even the Rodeo scene includes some hotly contested scholarships. Now an Emerging Sport in the NCAA, equestrian pursuits are drawing more and more attention from scholarship administrators, as equestrian programs position themselves to attract top talent.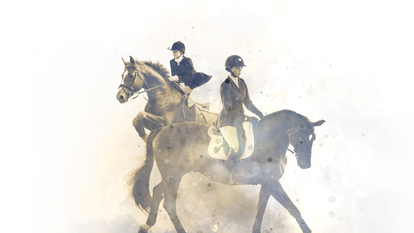 Academic and Sporting Preparation
Targeting University Programmes
Connecting with College Coaches
To date, we've sent over 35,000 young men and women to the US. Securing over £300 million in scholarship awards and finding a place for every single qualifying applicant.
Every year, thousands of student-athletes and their families come face-to-face with the difficult challenge of securing a scholarship to an American university. What they often discover is that navigating university options is stressful enough, and adding sports into the mix brings it to a whole new level.
Even for those who do a little recruiting homework, they are often left with more questions, very few simple answers and an uneasy feeling they are somehow falling behind.
At FirstPoint, we understand what you're going through. Many of us have experienced first-hand what the scholarship recruiting experience is like—as players and as coaches. And that experience, combined with our advanced online technology, expansive college coach network and proven recruiting methods, helps thousands of student-athletes and their families take control of their recruiting experience.
Whether you are a first-year high school student or a national ranked athlete, FirstPoint helps take the stress of uncertainty out of your scholarship journey by putting a plan in place to help you find your best university options in the USA.
HOW TO GET A
SPORTS Scholarship
What our Student-Athletes say about us "They've gone above and beyond "
Can't thank the guys at FirstPoint USA enough for helping my son get out to the US on a soccer scholarship. He's now in his second year in America and is loving it despite being homesick for the first few weeks! We spoke with multiple different companies before deciding which company to choose and although they weren't the cheapest, they've been with us every step of the way and only been a phone call or text message away if we had any issues. They never made any false promises or unrealistic expectations and delivered the service exactly as described. They've gone above and beyond to make sure we were well looked after every step of the way.
Sandra Mulhenny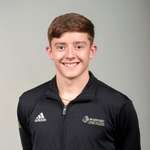 "I couldn't be happier"
I couldn't be happier with my experience working with Firstpoint USA. Having just graduated from university in South Carolina, I am so grateful for the life changing experience and opportunities that have been available to me as an NCAA DI student athlete. None of which would have been possible without the expertise and knowledge of the staff at Firstpoint USA. Would highly recommend FPUSA to anyone thinking about going to university in the USA
Josh Hendry "process has been made simple"
The FirstPointUSA team as a whole are excellent. The whole process has been made simple by their clear communication, especially Gemma Thomson who I worked with. The organisation in every aspect of their work is very good, and I would definitely recommend FirstPointUSA to anybody thinking about attaining a scholarship in the US..
Isaac Thomas
Frequently Asked Questions
When you're shopping for an equestrian team, it helps to know which programs offer your equestrian class: hunter seat (including flat and fences), western, eventing, and dressage. The Intercollegiate Horse Show Association, Inc. maintains a comprehensive regional listing of college equestrian teams, as well as statistics about each school's equitation class and team size.
The NCAA limits equestrian scholarships to 15 per college or university – NCAA Division I and NCAA Division II— that operate programs according to the NCAA Emerging Sport of Equestrian Women's protocols. Equine scholarship eligibility requirements vary across individual schools, so interested applicants are encouraged to contact individual programs for the most current information. As an NCAA Equivalency Sport, equestrian programs are allowed to divide scholarships into partial awards, as a way to distribute scholarship dollars among greater numbers of players.
Auburn University in Alabama
Baylor University in Texas
Brown University in Rhode Island
California State University, Fresno
College of Charleston in South Carolina
Cornell University in New York
Delaware State University
University of Georgia
Kansas State University
New Mexico State University
Oklahoma State University
Sacred Heart University in Connecticut
University of South Carolina
South Dakota State University
Southern Methodist University in Texas
Stephen F. Austin University in Texas
Texas Christian University
University of Tennessee, Martin
Texas A&M University, College Station
University of Minnesota
Pace University in New York
Stonehill College in Massachusetts
West Texas A&M
There are some very well-respected and fiercely competitive equestrian programs among Division III colleges, but athletic scholarships for D3 schools are prohibited by NCAA rules. In order to draw top talent, Division III colleges use alternative scholarships that reward students for academic performance. As a rule, scholar-athletes are well-positioned for landing college aid, but it is imperative to put forth a strong GPA if you expect to get a scholarship at a strong equestrian school in Division III. Financial need also plays a role in evaluating scholarship candidates at Division III colleges. Stand-out riders, with financial hardship and strong high school transcripts are marked for scholarship assistance.
Live, study and play with top US Institutions