Softball Scholarships
There are more than 1,500 college softball teams spanning five different division levels: NCAA Division 1, Division 2, Division 3, NAIA and Junior College. Each division level—and school—provides student-athletes with its own unique experience.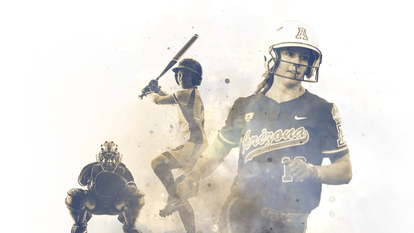 Academic and Sporting Preparation
Targeting University Programmes
Connecting with College Coaches
To date, we've sent over 35,000 young men and women to the US. Securing over £300 million in scholarship awards and finding a place for every single qualifying applicant.
Every year, thousands of student-athletes and their families come face-to-face with the difficult challenge of securing a scholarship to an American university. What they often discover is that navigating university options is stressful enough, and adding sports into the mix brings it to a whole new level.
Even for those who do a little recruiting homework, they are often left with more questions, very few simple answers and an uneasy feeling they are somehow falling behind.
At FirstPoint, we understand what you're going through. Many of us have experienced first-hand what the scholarship recruiting experience is like—as players and as coaches. And that experience, combined with our advanced online technology, expansive college coach network and proven recruiting methods, helps thousands of student-athletes and their families take control of their recruiting experience.
Whether you are a first-year high school student or a national ranked athlete, FirstPoint helps take the stress of uncertainty out of your scholarship journey by putting a plan in place to help you find your best university options in the USA.
HOW TO GET A
SPORTS Scholarship
What our Student-Athletes say about us "They've gone above and beyond "
Can't thank the guys at FirstPoint USA enough for helping my son get out to the US on a soccer scholarship. He's now in his second year in America and is loving it despite being homesick for the first few weeks! We spoke with multiple different companies before deciding which company to choose and although they weren't the cheapest, they've been with us every step of the way and only been a phone call or text message away if we had any issues. They never made any false promises or unrealistic expectations and delivered the service exactly as described. They've gone above and beyond to make sure we were well looked after every step of the way.
Sandra Mulhenny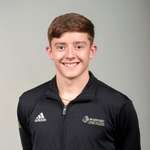 "I couldn't be happier"
I couldn't be happier with my experience working with Firstpoint USA. Having just graduated from university in South Carolina, I am so grateful for the life changing experience and opportunities that have been available to me as an NCAA DI student athlete. None of which would have been possible without the expertise and knowledge of the staff at Firstpoint USA. Would highly recommend FPUSA to anyone thinking about going to university in the USA
Josh Hendry "process has been made simple"
The FirstPointUSA team as a whole are excellent. The whole process has been made simple by their clear communication, especially Gemma Thomson who I worked with. The organisation in every aspect of their work is very good, and I would definitely recommend FirstPointUSA to anybody thinking about attaining a scholarship in the US..
Isaac Thomas
Frequently Asked Questions
In 2017, approximately 1,678 schools sponsored varsity softball teams. Here's how that number shakes out for each division level:
NCAA Division I has 296 colleges offering 12 Scholarships per team.
NCAA Division II has 291 colleges offering 7.2 Scholarships per team.
NCAA Division III has 415 colleges with athletic scholarships per team.
NAIA has 194 colleges offering 10 Scholarships per team.
Junior College has 354 colleges offering 24 Scholarships per team.
Many families ask how much the average women's college soccer scholarship is. Unfortunately, that's pretty difficult to pinpoint. Women's soccer is an equivalency sport, meaning that coaches are not required to give out full scholarships to their athletes and can instead break them up however they want. So, for a D1 team with 28 roster spots, a coach could give out 14 full-ride scholarships, or 28 scholarships that cover half the tuition.
Additionally, the cost of tuition at each college and university is going to vary. An in-state student at a public university could pay close to $10,000 a year, while an out-of-state student at a private university could pay $60,000 a year. Trying to find an average women's college scholarship amount doesn't account for those differences in tuition. Furthermore, not all athletes receive scholarships all four years of their college women's soccer career. Instead of trying to determine what the average scholarship amount is, we recommend families first figure out how much they are willing to pay for four years of college. Then, while going through the recruiting process, student-athletes can compare offers based on their family's expected contribution-the amount they will pay out of pocket after factoring in all scholarship dollars.
D1 college softball teams are known for their competitiveness and athletic rigor. If you've ever watched the Women's College World Series or any D1 game, you know that the athletes play hard and practice harder. Here are a few distinguishing factors of D1 softball colleges:
The highest level of athletic competition. For many student-athletes, the allure of competing at the D1 level lies in wanting to play against the best athletes. While there are tremendous athletes at every level, D1 college softball teams will have the deepest bench, and the average level of competition will usually be higher than the other division levels.
The largest athletic budgets. It's no coincidence that D1 college softball teams often have the newest equipment and some of the best facilities. They tend to have larger athletic budgets and can often spend more money on their sports teams.
Large campus and class sizes. At the D1 level, you'll likely be on a campus with thousands of other students. Especially your freshman year, you'll have large lectures and you may be taught by a teaching assistant, or someone other than your professor. This means, athletes need to hold themselves accountable for their schoolwork, because their professors probably won't be reminding them to hand in their homework assignments.
On D1 college softball teams, you'll find serious competitors who were likely the best athletes on their club and high school teams. You'll be in the spotlight, competing and practicing year-round. If you're ready to really commit to your sport and be a college athlete, D1 might the right division level for you.
D2 is an interesting division, as you'll find much of the athletic talent seen at the D1 level with a little more balance between athletics, academics and a social life. Here are a few key reasons to play on a D2 college softball team:
Strong athletics with a balance. D2 college softball is nearly as competitive as D1, but without all the demands of a D1 schedule. Athletes at D2 schools have a little more time to spend on academics or other extracurricular activities.
See playing time sophomore or even freshman year. Many D1-caliber athletes will opt to play on a D2 college softball team so that they can get playing time earlier on in their collegiate softball career. At the D1 level, many players might not actually play in a game until their junior or senior year of college. However, the D2 level can give athletes an opportunity to start competing earlier on.
Find a school that's the right size for you. At the D2 level, you'll find smaller and larger campuses. According to the NCAA, about 36% of D2 university have 2,500-7,499 students on campus, while approximately 51% have fewer than 2,500. Some campuses have up to 15,000 students. And there's more in between these numbers. In other words, you can find the right campus size for you at the D2 level.
D2 college softball teams are competitive in every sense of the word. If you're looking for a highly athletically skilled softball program, yet a slightly more relaxed environment that still allows time for you to pursue other interests, D2 might be the right level for you.
Playing college softball is competitive, and only the top athletes make it on to this level. During the 2016-2017 school year, there were about 374,528 high school softball players and about 31,729 college softball players. This means that about 8.4% of high school softball players end up competing in college across the NCAA Division I, Division II and Division III levels, as well as NAIA and NJCAA levels. Only about 1.6% of high school softball players go on to compete at the NCAA Division I level specifically.
One way to help you understand how scholarships awarded is go by position—scholarships do tend to vary based on position. Here's a general rundown of how your position may affect your softball scholarship:
Pitchers—This is an extremely valuable position on a college roster. And while the majority of softball scholarships are partial scholarships, most of the full-ride scholarships given out go to pitchers.
Catchers—Softball scholarships for catchers are relatively common, as this is another crucial position that tends to attract scholarship offers. Many teams will have two or three catchers on a team, but might only give a softball scholarship to the number one catcher.
Middle infielders—Athletes at these positions are well-rounded players who can field and bat. Starting middle infielders can earn college scholarships, especially if they have excellent batting skills.
Third base—Because this is such a demanding position, third basemen tend to attract softball scholarship dollars, especially if they are powerhouse hitters. For athletes in this position, they should really focus on finding their best division level to maximize their scholarship dollars.
First base—Collegiate first basemen tend to be powerhouse hitters who have some fundamental fielding skills. First basemen who can field and—oftentimes, more importantly—bat extremely well can find scholarships at this position.
Outfield—In many cases, left-handed slappers will be given priority in the outfield, as teams need athletes who will score runs. Coaches usually have 2-3 athletes per position in the outfield, so scholarships can be difficult to come by.
Live, study and play with top US Institutions