The world-leader in US university admissions
Our university placement service will help you find your way through the thousands of university courses in the USA, ranging from undergraduate programmes through to postgraduate, Masters and PhD level education.
With over 20 years' experience of arranging US university placements for international students, we can help you find the right course at the right place for you.
Whether you are interested in studying towards an arts or humanities degree, a science or medicine degree, engineering or design degree, a business or marketing degree, our university placement consultants have the knowledge and experience to help you find the best universities in your field of study.
Our service to you
Academic evaluation & conversion report
GPA analysis & calculation
University placement & planning
University admissions assistance
Academic -to- College match
Academic scholarship and funding search
Post-graduate study assistance
Four (4) years of pastoral care & support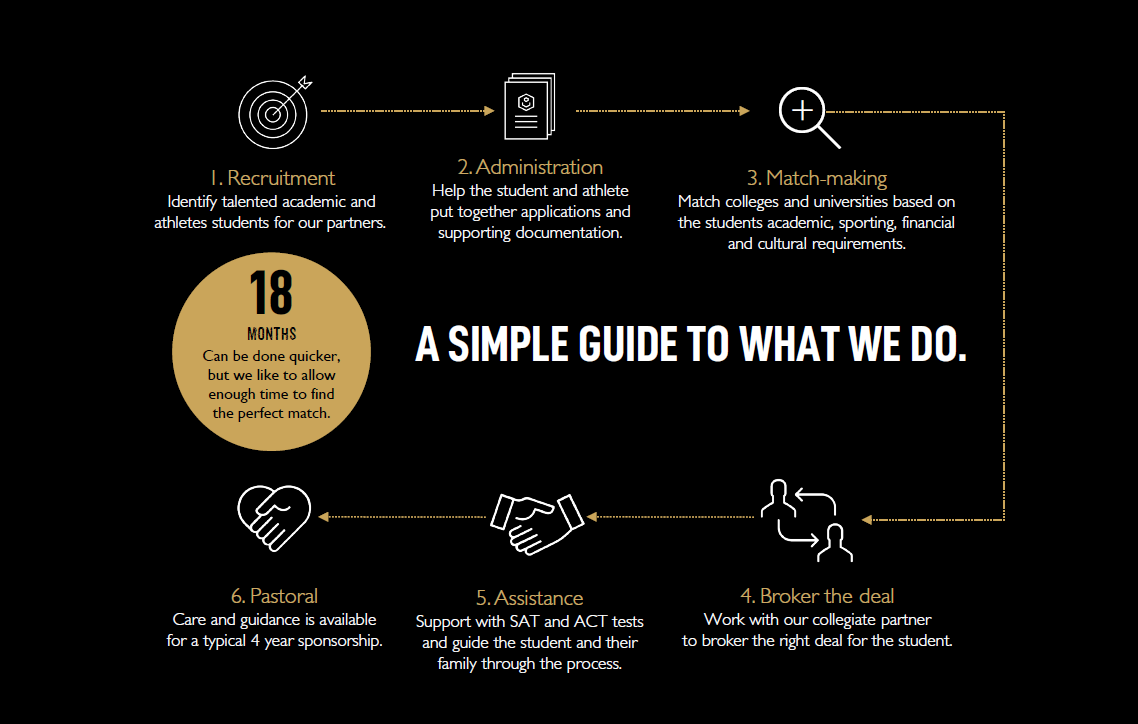 What Does University in the USA have to Offer?
According to the world university rankings compiled by QS, more than half of the world's top 200 universities are in the USA. The United States has a rich tradition of quality higher education, excellent research facilities, and a culture that promotes intellectualism as well as academic freedom.
Comparing Average University Costs in the USA & UK
US Public 4-year University
US Private 4-year University
Oxford University, UK
Tuition Fees
US Public 4-year University:
£20,722
US Private 4-year University:
£28,241
Oxford University, UK:
£9,250
Room & Board
US Public 4-year University:
£8,780
US Private 4-year University:
£9,994
Oxford University, UK:
£15,510
Total (per Year)
US Public 4-year University:
£29,503
US Private 4-year University:
£38,236
Oxford University, UK:
£24,760
What Financial Aid is Available?
The above costs are referred to as the 'sticker' price – what is found on the university website. What most students usually pay can be considerably less due to various financial aid options. Individual universities will offer different funding options, but might have a mixture of the following:
Scholarships
Grants
Assistantships
Work-study schemes
Universities in the USA that awarded the most Financial Aid to International Students (2018/19)
What Degrees do International Students pursue in the USA?
Field of Study
% of International Students Pursuing
Engineering
20.8
% of International Students Pursuing
Business & Management
19.2
% of International Students Pursuing
Maths & Computer Science
13.6
% of International Students Pursuing
Social Sciences
7.8
% of International Students Pursuing
Physical & Life Sciences
7.2
% of International Students Pursuing
Fine & Applied Arts
5.7
% of International Students Pursuing
Intensive English
3.9
% of International Students Pursuing
Health & Allied Sciences
3.3
% of International Students Pursuing
Communications/Journalism
2.0
% of International Students Pursuing
Education
1.9
% of International Students Pursuing
Humanities
1.7
% of International Students Pursuing
Legal Studies/Law
1.4
% of International Students Pursuing
Agriculture
1.2
% of International Students Pursuing
LINKS