JOHNSON & WALES UNIVERSITY | NORTH MIAMI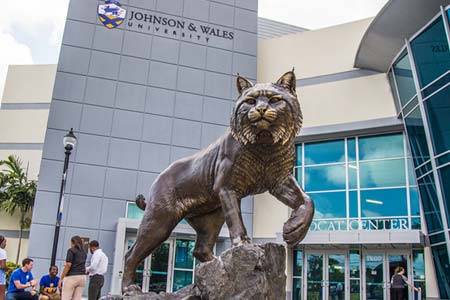 Johnson & Wales University- North Miami is located on a 29-acre campus between Fort Lauderdale and Miami Florida and is one of four Johnson and Wales University Campuses.
The JWU North Miami athletics team participate as a member of the National Association of Intercollegiate Athletics, as well as the university being a member of the SUN Conference. Going under the name of Wildcats the University offers a wide range of athletic opportunities, including:
| | |
| --- | --- |
| Men's Sports | Women's Sports |
| Basketball | Basketball |
| Cross Country | Cross Country |
| Golf | Golf |
| Soccer | Soccer |
| Track | Track |
| /////////////////////// | Volleyball |
JWU was named a five-star institution by the NAIA and was one of 10 Sun Conference members to be awarded five-star recognition and the only one out of four to earn gold-star recognition. Every year, each NAIA Institution and conference demonstrate their progress in perusing character-driven athletics. This is done through "The Champions of Character Scorecard" which measures the universities growth in training, promotion, conduct in competition and commitment in five key areas which allows the opportunity to score up to 100 points. To achieve the Gold status, you must score between 90-100 points. Proving this a great success for Johnson & Wales University as despite being on the NAIA's Champions of Character Five-Star list 12 times, this is the first year they have received Gold Distinction.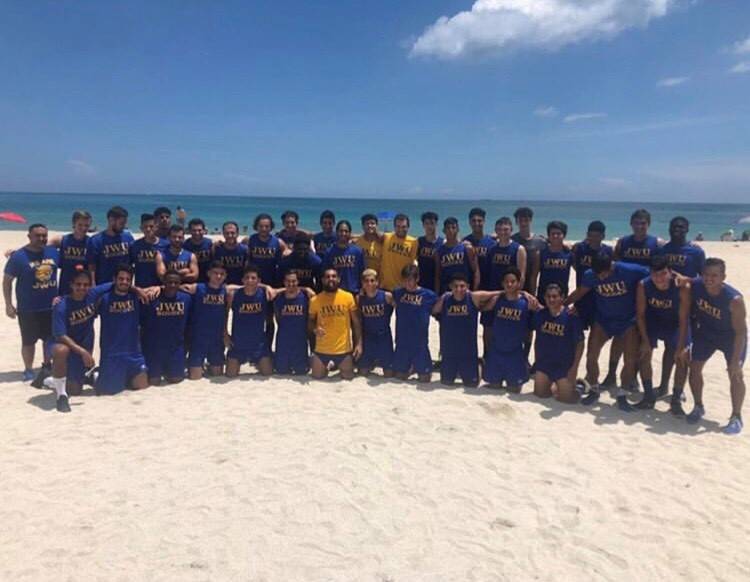 The facilities available at JWU North Miami are yet another reason that the University is our College of the month, with not only the on campus Wildcat Centre but also off campus. Due to the Universities prime location in the golfing mecca of South Florida, there is year-round access to play at world class clubs such as:
Trump National Doral Miami
Miami Shores Country Club
Diplomat Golf & Tennis Club
The Club at Emerald Hills
International Links of Miami
We currently have two clients placed at JWU North Miami, both of which are on soccer scholarships! Shay Khan who previously played for Barton Rovers, AFC Dunstable U16 and Lewis Stead who has played for Ovenden West Riding AFC and Brighouse Town U21's. Both of which have said they are enjoying their time in America, especially due to the weather and facilities.