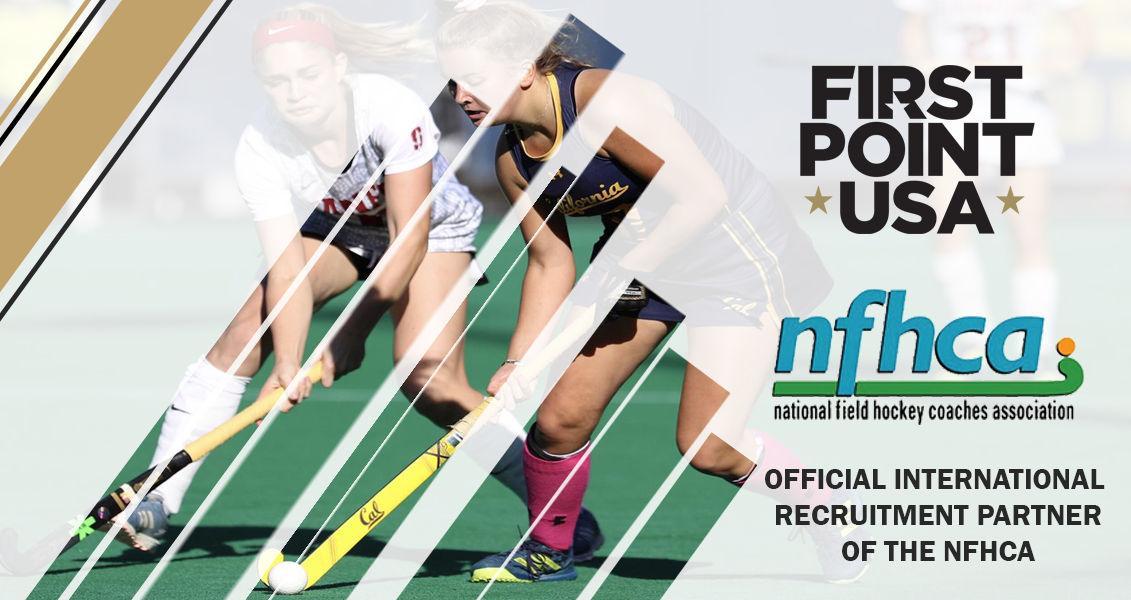 FirstPoint USA and the National Field Hockey Coaches Association (NFHCA) have agreed a partnership, which will see FirstPoint USA named the Official International Recruiting Sponsor of the association. Founded in 2001, FirstPoint USA connects thousands of student-athletes to college campuses throughout the United States, with a long history of working with talented field hockey scholars and NCAA field hockey coaches.
"FirstPoint USA is delighted to secure a partnership with the NFHCA," stated Andrew Kean, Founder and Chief Executive of FirstPoint USA. "The NFHCA works hard to support the growth and development of college field hockey, and the coaches and players who participate within their respective divisions. We are delighted to add to this support and provide assistance through extending the international reach of the individual university programmes, connecting universities and talented young hockey players."
Since 2001, FirstPoint USA has secured thousands of sports scholarships and university admissions on behalf of student-athletes from all over the world, connecting them with top-tier college programmes in the United States for nearly 20 years. Through the direction of experienced consultants, prospective student-athletes receive detailed guidance to engage with college coaches in the United States and assemble a plan of action to reach their desired destination. Comprised of former student-athletes, FirstPoint USA's knowledge in the field of international recruiting has led to endless success at all levels of collegiate athletics in the United States. By teaming up with the NFHCA, FirstPoint USA is able to provide even more advice and guidance to prospective field hockey scholars, as they take their first steps into a life as a student-athlete.
"We're grateful for the support that First Point USA is showing the NFHCA and our coaches," said NFHCA President, Andy Whitcomb. "First Point USA is helping student-athletes all over the world discover the opportunities that only American collegiate field hockey can offer, and we're excited to call them the NFHCA's Official International Recruitment Sponsor." – Andy Whitcomb, NFHCA President
About the National Field Hockey Coaches Association:
The National Field Hockey Coaches Association (NFHCA) is a non-profit organization serving field hockey coaches and supporters of the game from across the United States. The mission of the organization is to stimulate the professional development of coaching leadership within the sport of field hockey. The NFHCA strives to cultivate and recognize the professional contributions of its membership and to foster and promote the growth of the sport. The NFHCA is responsible for providing a recognizable presence and voice in regard to legislation affecting the sport as well as interscholastic and intercollegiate programs.
Further information on the NFHCA can be found at www.nfhca.org