Happy Halloween from everyone here at FirstPoint! From Ghosts to Ghouls, Hauntings to Horrors... Get into the spirit with some of the top curses and myths that circulate the world of sport.
Effie, the Oklahoma City Ghost.
The NBA Basketballers would place fairly high on the list of toughest looking athletes, though none appear immune from the terrifying supernatural occurrences at the Oklahoma City's 103-year-old Skirvin Hilton Hotel.
The hotel is a regular stop off for teams travelling to play the Thunder in road games, the five-star hotel has fast gained a reputation for providing guests with a terrifying stay. This is down to Effie the housekeeper, the hotel's resident ghost. Often on short sleep and battling punishing playing schedules, visiting players have reported instances of unexplained door slams, bathtubs mysteriously filled with water and groans and screams from a woman and a baby, turning the hotel into a defensive weapon for the home-town Thunder.
Legend has it that WB Skirvin, the hotel's owner in the 1930s, had impregnated Effie and then locked her in a room in the hotel's upper reaches for so long that the woman was forced to make a despairing leap from a balcony with baby in tow.
Back in 2015, Jeff airs from the Spurs, after spending a night at the hotel said "So I get back to my door, and my key doesn't work, but it sounds like there's somebody in my room. Like I hear a baby, not crying but making noise"
Tim Duncan confirmed the story, "I heard a baby in his room. There was somebody or something in his room. I definitely heard something."
Former ESPN writer and ESPN TV Analyst Bill Simmons, after staying at the hotel in 2010 said:
"At first, I heard a baby crying and realised that was why I woke up. I thought it was one of my own kids before remembering that my kids weren't babies anymore, then remembering I was in Oklahoma City and not Los Angeles. I had an overpowering sensation that someone else was in the room. Until you've experienced that feeling, you can't understand what it's like. Your blood is swishing through your veins at 200mph, only you don't understand why. Your body reacts a few seconds before your brain does."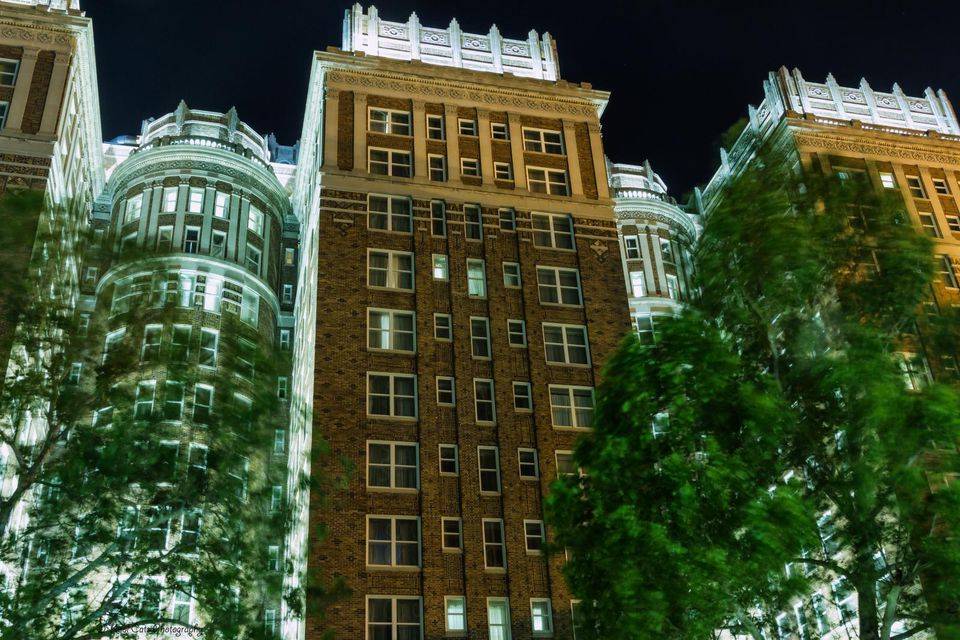 The Ghost of Eddie Plank (Sort of)
There can't be many sounds more maddening than the regular thud of baseballs into your fence, especially when the offender is not a local kid, but a professional ballplayer who has been dead for 70 years.
That's the fate that seemed to have befallen the unfortunate souls who bought the former home of World Series-winning hall of fame pitcher Eddie Plank in Gettysburg, Pennsylvania. The owners of the house in which Plank had died apparently started hearing grunting noises and series of footsteps consistent with a pitchers' routine. Then, just as suddenly as the mysterious pitcher's training regime had begun, a little over a month later it stopped just shy of the MLB season's opening day. It could be seen as Plank being satisfied with his pre-season preparation for the coming campaign and never returned.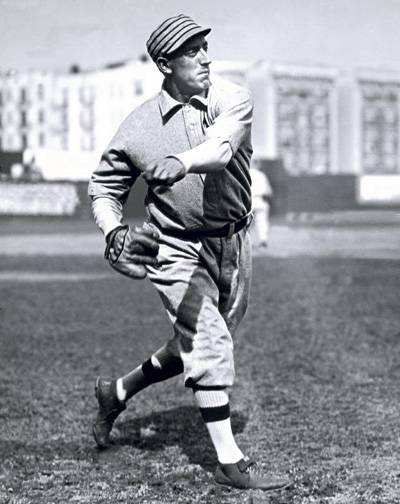 Curse of the Billy Goat.
What happens when you eject a man from Wrigley Field in 1945 for coming into the game with a goat? The Chicago Cubs get a curse put on them preventing them from winning another World Series. After the people at Wrigley tossed out Billy Sianis (the owner of the Billy Goat Tavern) from the game, he was livid. He told the world that the Cubs weren't going to win anymore, turns out he was right.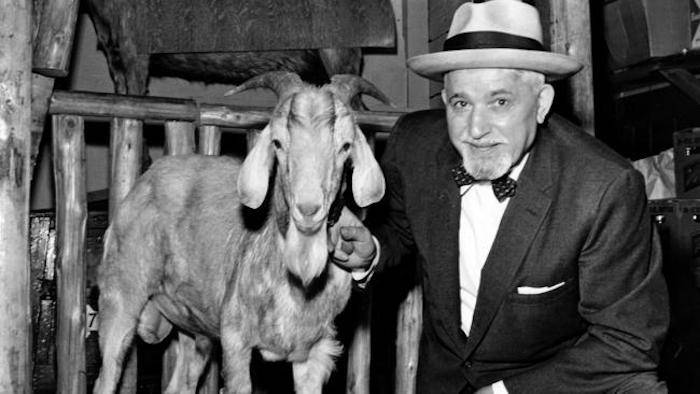 The Cubs have suffered many trials and tribulations since Sianis initiated the curse. The collapse of 1969, the 1984 team losing to the San Diego Padres and of course, Steve Bartman. It's been a tough road for the Cubs their fans, with accidents even happening to those attempting to break the curse. In 2004, the Bartman baseball was electrocuted in an attempt to break the curse, leaving nothing but a heap of string behind. On April 10, 2013, a served goat's head was delivered to the Cubs in a possible effort to life the curse on the team, it was addressed to the club's owner Thomas S. Ricketts. However, it wasn't until 2016, that the curse seemed to be broken. The Cubs won the National League Championship Series, their first pennant in 71 years on October 22nd 2016, which was the 46th anniversary of Billy Sianis's death.
Frontier Field.
Frontier Field was built in Rochester in 1996. It's currently the home to the Rochester Red Wings of baseball's International League. It's also home to an abundance of ghosts. According to a 2005 report aired by ESPN, construction of the stadium unearthed some human bones, and soon stadium workers suspected that the grounds might be haunted.
In 2004, these suspicious employees brought in a team of ghost experts from Rochester Paranormal to have a look at the stadium. The investigators claimed that they encountered many ghosts of people who had previously lived in the area, some of whom were ecstatic that their old haunts had been converted into something as much fun as a baseball stadium. Research director J. Burkhart also took several photographs during the investigation that showed floating heads, smoky entities, and other paranormal activity. Given their experiences at the stadium, Rochester Paranormal concluded that the stadium was haunted, making Frontier Field that world's first "officially" haunted stadium.
What do you think, Do any of these legends have some truth to them? Or are they stories passed down the generations to scare opposing teams?