We recently caught up with FirstPoint USA alumni, Stephen McGinn, who shared with us, experiences from his time in the States, what he has been up to since graduation, and advice for any athlete considering perusing a sports scholarship in the US.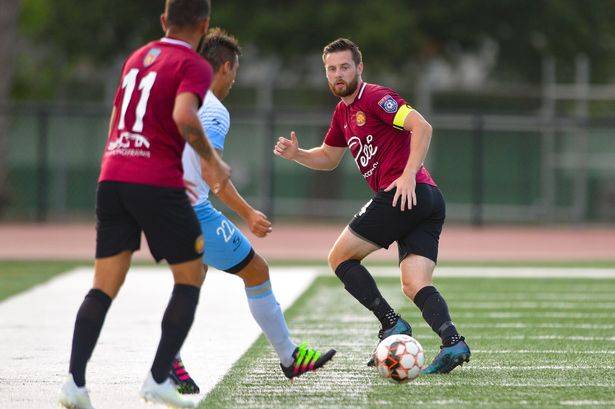 McGinn was born in Edinburgh, Scotland where he played at the youth academies of Hibernian FC & Dunfermline FC before moving to the US at 18 to play for Young Harris College, a Division II in Georgia. McGinn transferred in his sophomore season to Webber International University in Florida, where he was named All-Conference in The Sun twice, as well as being named as an NAIA All-American in 2014.
Stephen has recently signed a professional contract with the Orlando SeaWolves of the Major Arena Soccer League, which is a North American indoor soccer league representing the highest level of professional arena soccer in the world. The Orlando SeaWolves are an American professional indoor soccer franchise based in Kissimmee, Florida.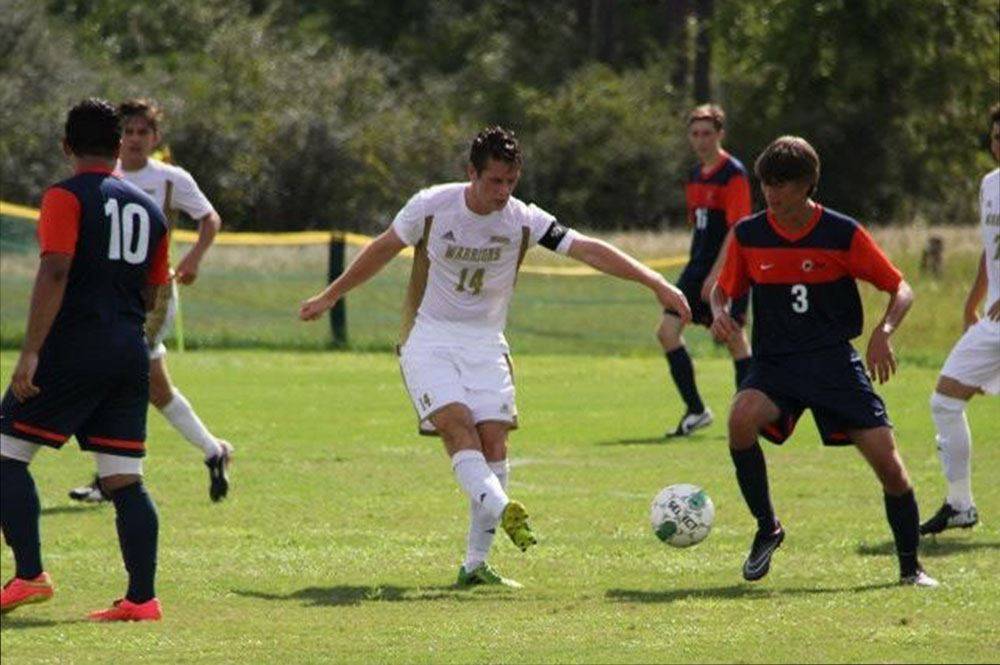 How did you hear about FirstPoint and the overall scholarship experience?
The scholarship experience was something I was aware of since I was about 16. After I got released from Dunfermline aged 17, I wanted to continue trying to play at the highest level possible but also get a degree and felt I couldn't really do that in Scotland. Going to the US on a soccer scholarship obviously ticked both they boxes. I heard about FirstPoint after doing a quick google search, I had contacted and spoke to a few different agencies but First Point were by the far the most experienced and professional.
Have you got any advice for anyone preparing to head out to the States on a scholarship?
Do your research. Moving to a new continent is daunting and can be difficult so try make sure you're somewhere you genuinely want to be. I was homesick for the first three months but knew if I stuck in, it would start to become a lot easier, and it did. Also, be prepared to work hard! 6am workouts and three a day can be tough; it isn't all playing head tennis on the beaches of Florida. The consultants at FPUSA have great experienced and knowledge so lean on them.
What was it that initially attracted you to the idea of studying and playing soccer in America?
The ability to continue playing at a high level whilst studying at university, and of course being able to experience a new culture.
How did you find life as a student athlete, balancing sport and education?
It can be tough at times, especially in season when you're doing double sessions and travelling long distances for away games. However, most of the professors understand that being a college athlete is a massive commitment so will be a little more lenient.
Planning your week helps massively.
What was the highlight of your College experience?
Being able to play football almost every day in the sunshine of Florida was incredible and winning individual awards such as All Conference and All American was great too but being able to meet lifelong friends was probably the biggest highlight. Today, I've got friends from all around the world, Spain, Germany, England, Venezuela and all across the US too. Also, Spring Break was a fun haha!
Upon graduation, what were some of the options available to you?
I had been playing in the NPSL for three seasons with Ft Lauderdale Storm FC and Kraze United in Orlando. Through Kraze United, I was offered a job in sports facility management with XL Soccer World Orlando who sponsored my three year working visa. A lot of graduates go down the route of acquiring a Masters whilst being an assistant coach, I've got quite a few mates who have done that and it's a terrific opportunity.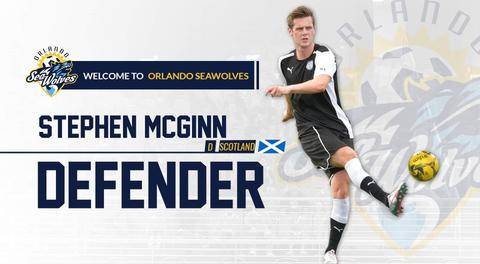 You have recently signed a first pro contract with the Orlando SeaWolves, can you tell us how this came about and how you felt when you got the offer?
Yeah, I just finished up my NPSL season and my coach there thought I should be playing at a higher level so he phoned a few people and got some trials lined up. First was the SeaWolves and after a couple of sessions they offered me a contract. As I'm settled in Orlando already, with my girlfriend and dog, I decided to accept the contract. Every footballer wants to play at the highest level possible, so of course I was delighted!
Do you think your soccer scholarship helped you reach where you are today?
Of course.
----------------------------------------------------------------------------------------------------------------------------------------------------------------------------------------------------------------------------------------------------------------------------------------
The Major Arena Soccer League kicks off on the 22nd of November where the Orlando SeaWolves will host the Florida Tropics to start off their 24 game season! Best of luck to Stephen and the rest of the team, from everyone here at FirstPoint!