They say that 'beauty is in the eye of the beholder' but you'd be hard-pressed to find anybody who can't see the beauty in these 5 US College Campuses. It's no surprise that America is home to some of the most prestigious colleges in the world, attracting thousands of international students every year! There really is a school for everyone, so we thought based strictly on looks, we would compile 5 of our favourite college campuses in the US.
5. Pepperdine University - Pacific Coast, Malibu.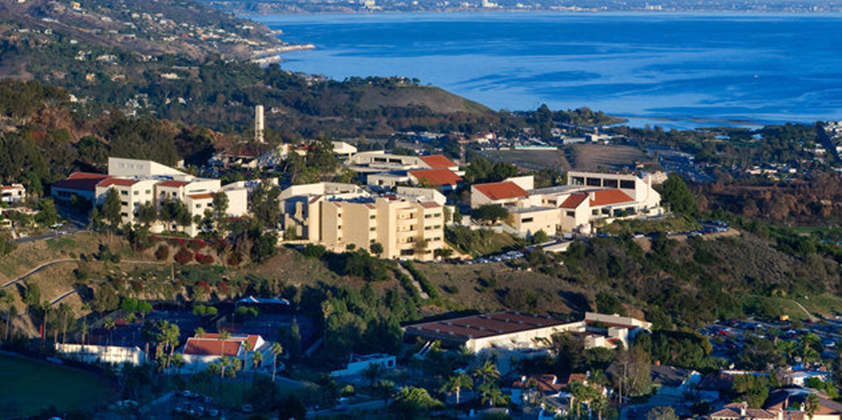 FAST FACTS:
NCAA Division I
West Coast Conference
With a steady string of 80-degree days, whitewashed stucco buildings, and untainted views of the Pacific, Pepperdine is pretty much a real-life movie set. After you've spent the morning walking the grounds, do as the students do: Go surfing at Zuma Beach! Less than an hour from Downtown L.A., and near cultural venues such as Hollywood Bowl and the Getty Centre, Pepperdine students enjoy the benefits of living in a beautiful small community with easy access to the offerings of a major urban centre, not only is it a picturesque campus, it is a short walk from the Pacific Ocean and the famous Malibu coastline.
FUN FACTS:
The 2000s Nickelodeon show "Zoey 101" was filmed at Pepperdine.
Notable Pepperdine Alumni include Basketball Hall of Famer Dennis Johnson & Actor Chase Crawford.
Fancy seeing a little more of Pepperdine University? Have a look at what it looks like from above!
4. Lewis & Clark University - Portland, Oregon.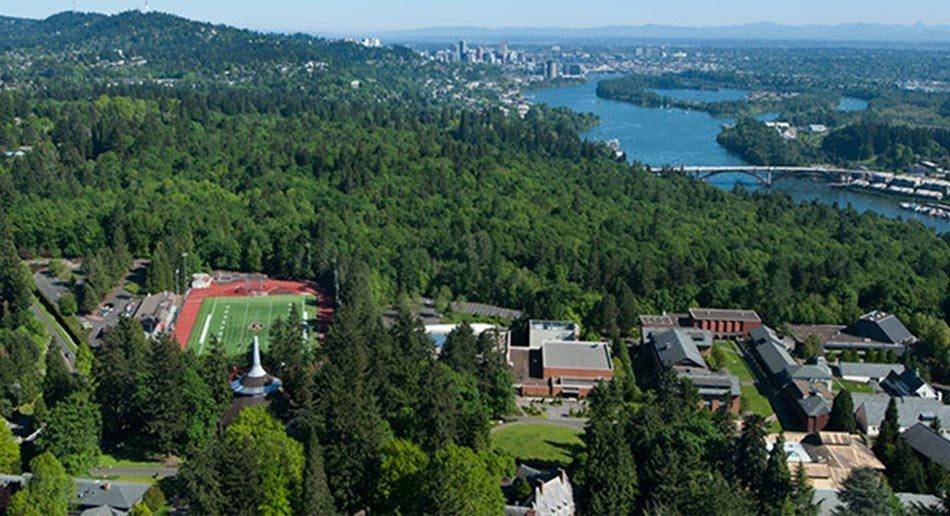 Fast Facts:
NCAA Division III
Northwest Conference
Set at the top of a hill and surrounded by plentiful woods, Lewis & Clark College's campus has a lot of beautiful scenery packed into its 137 acres. The Portland, Oregon - located school is focused around the rustic looking Frank Manor House, which was designed by local architect Herman Brookman and originally completed in 1924 as a mansion with 35 rooms. Today, the Tudor-style manor house acts as a cornerstone of campus, with its own constructed waterfall and reflection pool on the rear terrace.
Fun Fact:
Wind power provides 100% of the college's total electricity as they help to reduce the environmental impacts associated with the campus' electricity use.
Have an explore of the Lewis & Clark campus in the video below.
3. Elon University - Elon, North Carolina.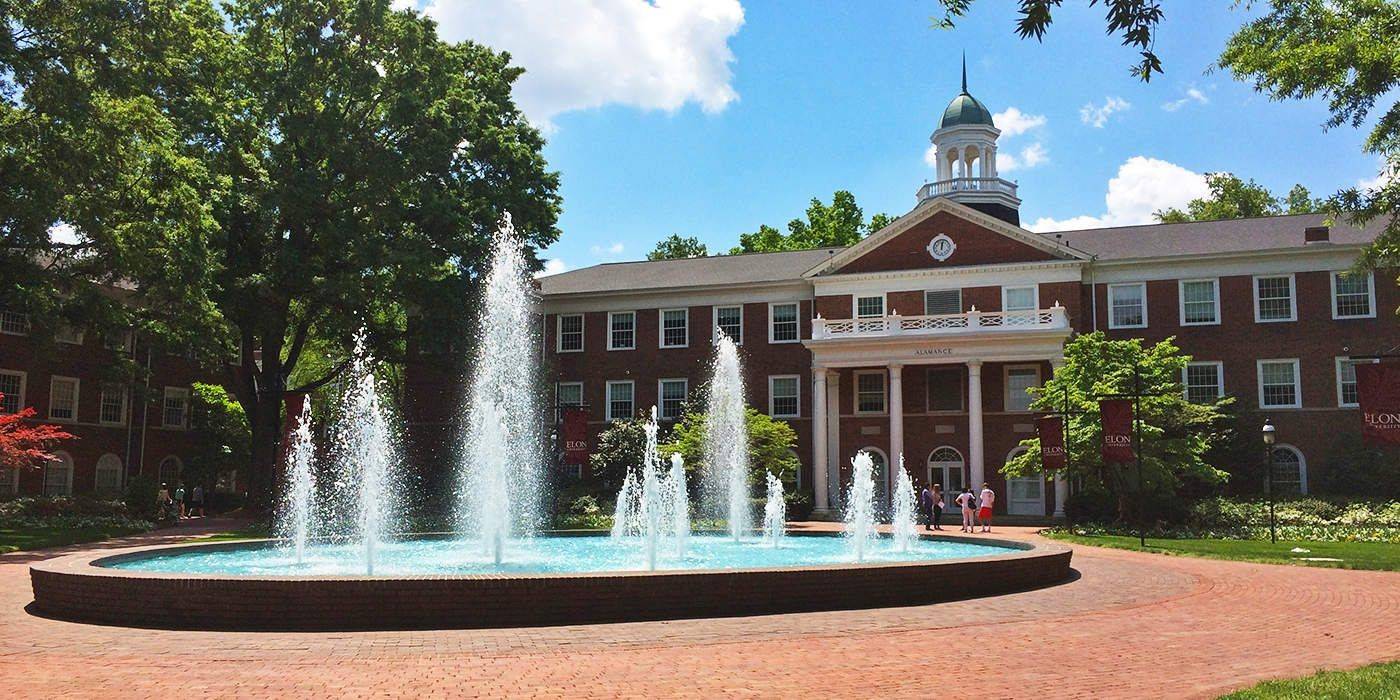 Fast Facts:
NCAA Division I
Colonial Athletic Association
Elon is regularly recognized as one of the nation's most beautiful collegiate environments. Its 656-acre campus in central North Carolina is designated as a botanical garden and includes the 56-acre Elon University Forest, a land preserve and natural area for scientific research; and the Elon Environmental Centre at Loy Farm, a centre for environmental research and sustainability that includes a solar farm. Elon University has appeared in the Princeton Review's "Best Colleges" guide 15 years in a row, being included in their 'Top 10 most beautiful campus' for the past 10 years.
Fun Fact:
Every January, students participate in the traditional "Polar Bear Plunge" in Lake Mary Nell. This is a time where students literally jump into the lake in the middle of winter.
Fancy seeing what Elon University looks like through the seasons? Look no further!
2. Flagler College - St Augustine, Florida.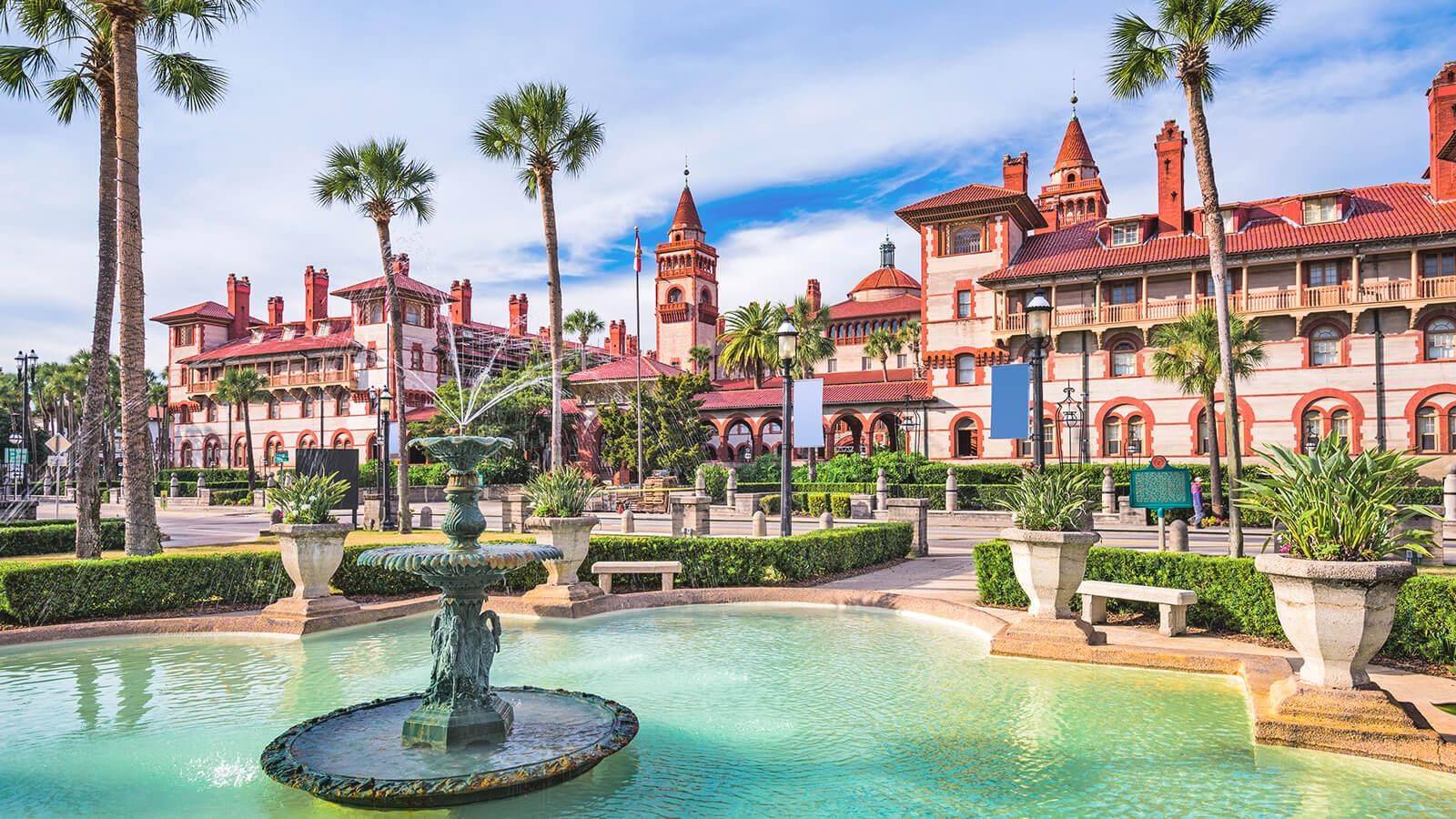 Fast Facts:
NCAA Division II
Peach Belt Conference
Not many college campuses can claim that they used to be a luxury hotel, let alone one that hosted Mark Twain, President Roosevelt, Ernest Hemingway, Martin Luther King Jr., and Zora Neale Hurston. The Ponce de Leon opened in 1888, and was one of the first buildings in the country to be launched with built-in electricity. As you'd hope, the college has maintained the entire structure, right down to the Tiffany stained glass windows.
Fun Fact:
The college is named for industrialist and railroad magnate Henry Morrison Flagler who built it in 1888 as a hotel, it is considered one of the finest examples of Spanish Renaissance architecture and was one of the most exclusive resorts back in the day,
Take a look at Flagler College from above!
1.Berry College - Mount Berry, Georgia.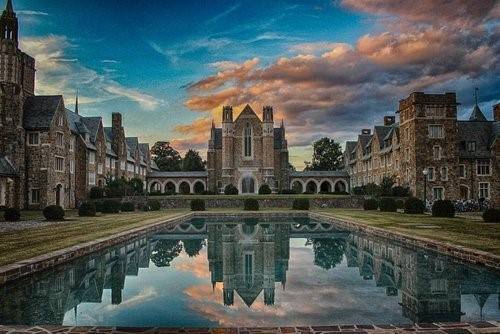 Fast Facts:
NCAA Division III
Southern Athletic Association
If you care about your Instagram aesthetic, then Berry College is for you! Considered one of the most photogenic institutions in the US, students of Berry College see a blend of Gothic-style structure along with more than 27,000 acres of fields, forests and Lavender Mountain. This college holds claim to the largest contagious college campus in the United States. Designed proportions are open to public hiking, cycling, horseback riding, and other outdoor activities.
Fun Fact:
In 1910, former President Theodore Roosevelt visited the school and had lunch at a campus guest house, the next day it was renamed the Roosevelt Cabin.
Check out the full of Berry College Campus below!
Have you been to a college campus that is on par with any of these? Send them over to us!