Founded in 1834, Wake Forest University is a private university located in Winston-Salem, N.C., with more than 8,000 students. The undergraduate population of more than 5,100 hails from 49 States and more than 50 foreign countries.
In September 2018, U.S News and World Report ranked Wake Forest as one of the Top 30 National Universities for the 23rd consecutive year. In addition to the overall standing of 27th place.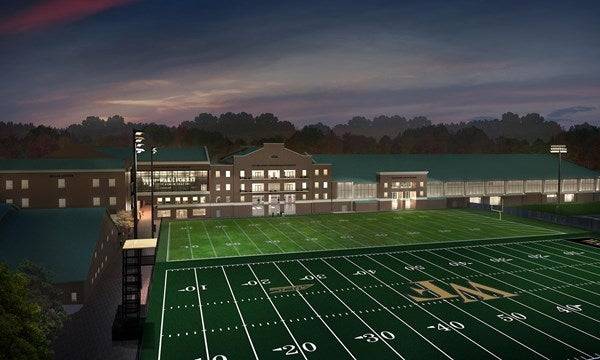 Wake Forest is an NCAA Division I school under the Atlantic Coast Conference, with a94% student-athlete graduation rate as measured by the NCAA.
Athletics are integral to the college experience – at Wake Forest, there are plenty of occasions to wave the black and gold. Competing in the NCAA DI Atlantic Coast Conference, Wake Forest teams are consistently among leaders both athletically and academically.
In recent years – Demon Deacons have won national championships in field hockey (3 times) and men's soccer, achieved no1 ranking in men's basketball and played in 3 football bowl games
Wake Forest has won 9 NCAA championships, including the more recent win from Golfer Jennifer Kupcho who won the 2018 NCAA Division I Golf Championship.
Sports Offered:
| | |
| --- | --- |
| Men's | Women's |
| Baseball | Basketball |
| Basketball | Cross Country |
| Cross Country | Field Hockey |
| Football | Golf |
| Golf | Soccer |
| Soccer | Tennis |
| Tennis | Track & Field |
| Track & Field | Volleyball |
September 2019 saw the official opening and new beginning for Wake Forest sports. Generous support over the years from alumni Ben Sutton ('83) and Mitt Shah ('91) made it possible for the University to offer exceptional resources to student-athletes, coaches and staff.
"The opening of Sutton Sports Performance Center and the Shah Basketball Complex is generational moment symbolizing Wake Forest's commitment to achieving at the highest level of college athletics. This transformative facility is yet another enhancement to our world-class student-athlete experience." – Athletics Director John Currie.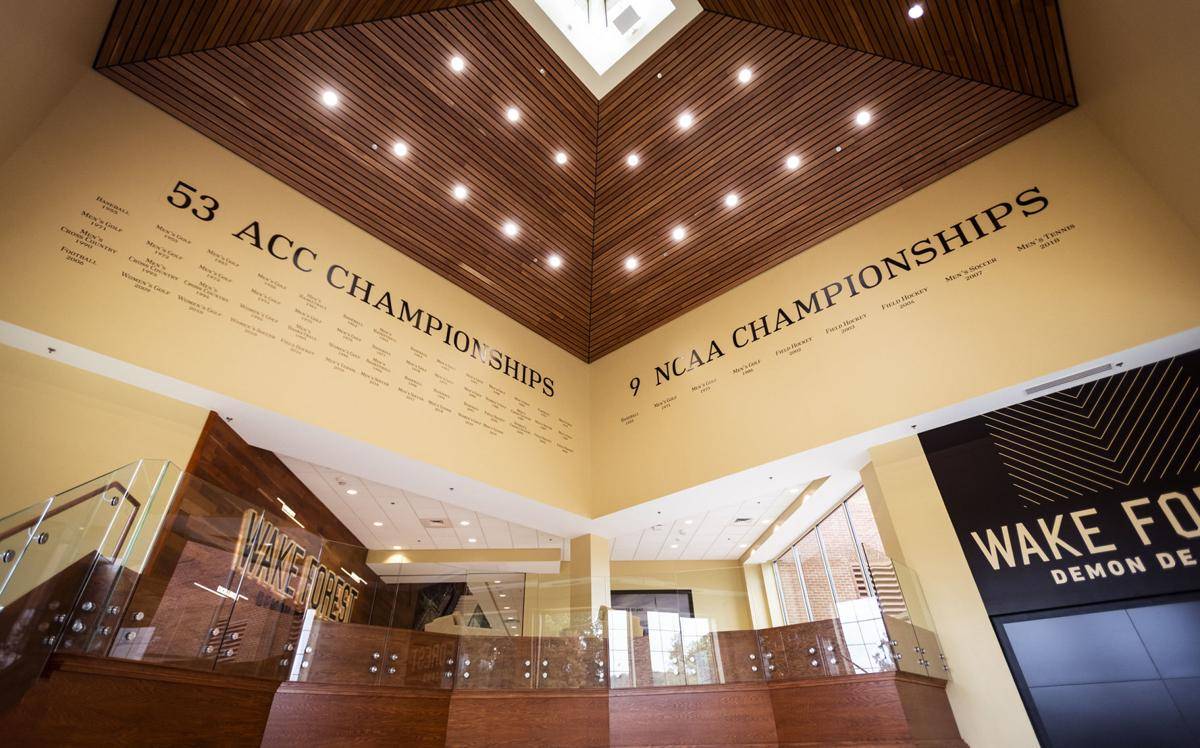 Everything is centrally located in the more than 100,000 square foot facilities with the four-level, 87,000 square-foot Sutton Sports Performance Center connecting to the McCreary Football Field House. Making it easier for players to move quickly from practice fields to the weight rooms to team meetings. Convenient access to sports science technology for evaluation and performance metrics puts a priority on quality over quantity in the training rooms. When they begin their strength training workouts, athletes sign in electronically to see what lifts are on their personalized plan. They can check off each exercise after completing it. A video camera records the workout and uploads it to the cloud where coaches review and give feedback on how to boost the efficiency of time spent training.
Take a look of the official grand opening of the new Wake Forest University facilities below:
Wake Forest Hall of Fame
Chris Paul '05 – Professional Basketball Player - Won the NBA Rookie of the Year award, an NBA All-Star Game Most Valuable Player and two Olympic Gold Medals. Paul attended Wake Forest University for two years of college basketball, where he helped the Demon Deacons achieve their first-ever number one ranking.
Arnold Palmer '70 – Retired Professional Golfer – Generally regarded as one of the greatest players in men's professional golf history. Nicknamed 'The King', he is one of golf's most popular stars.
Claire Lauback '09 -Field Hockey Star – 2012 Olympian who was a member of three national title teams at Wake Forest.
Webb Simpson '08 – Golfer - Former AC Player of the Year who went on to win the 2012 US open.
Steve Justice '07 - Footballer - a former All-American centre who later played in the NFL.
Todd Paul '07 - Tennis great - the first two-time All American in the history of Wake Forest tennis.