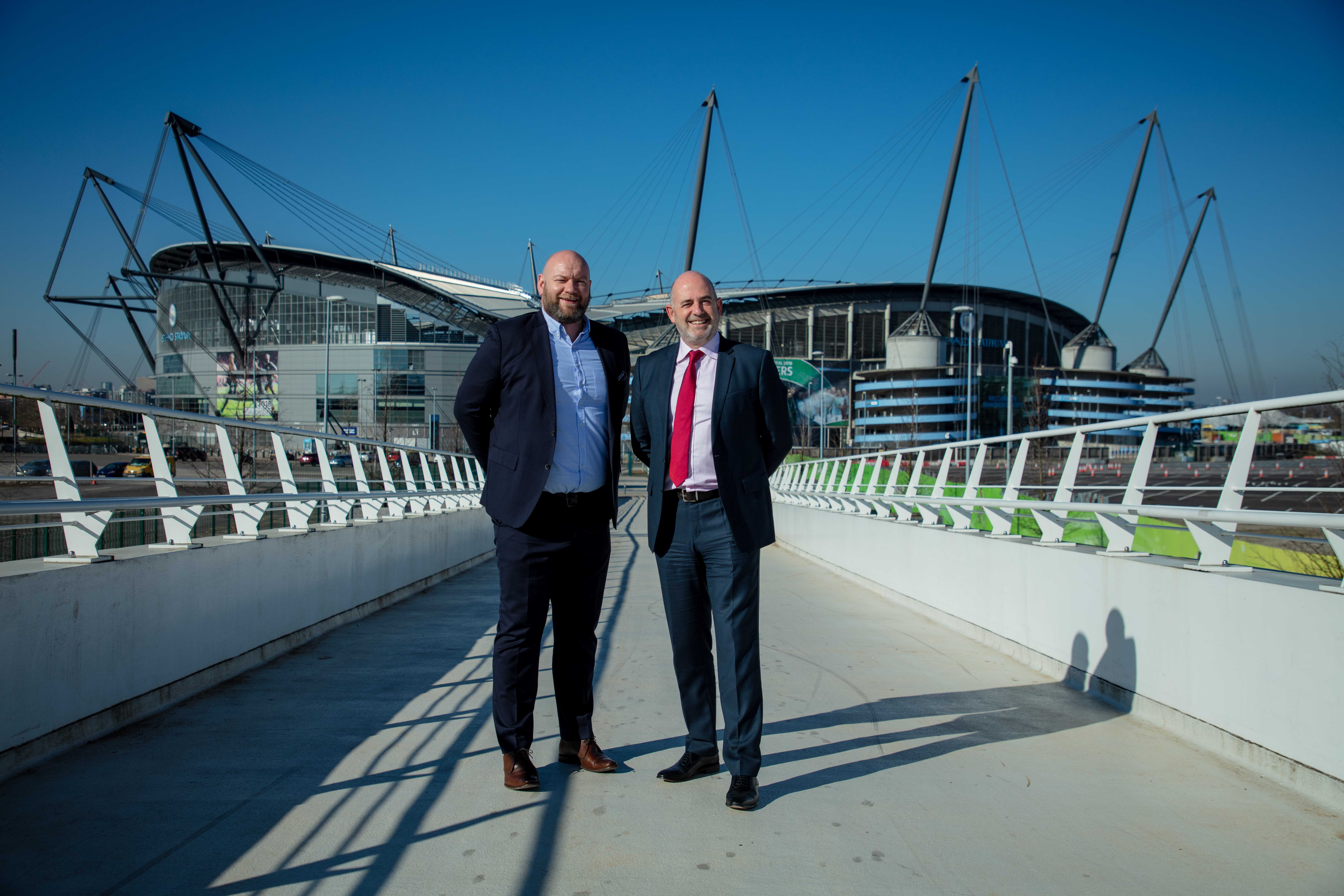 University Campus of Football Business (UCFB) has completed the successful acquisition of a world leading scholarship agency - FirstPoint USA, to further enhance the opportunities they can offer students pursuing careers in professional sport.
The partnership will enable prospective students to explore two different routes into their dream career – either through a university degree with UCFB or via an American sports scholarship with FirstPoint USA. Such scholarships offer candidates a unique funding platform to continue playing sport at a high level whilst studying.
UCFB is a world first in higher education, providing degrees in the football and sports industry with iconic campuses in London and Manchester, which have Wembley and Etihad stadiums at their heart.
UCFB has recently announced further stadium study hubs in New York, Atlanta, Toronto and Melbourne allowing students and alumni to further enhance their knowledge of global sport.
FirstPoint USA is the world's leading authority in American sports scholarships, working with over 2,500 US colleges and universities, and providing over 10,000 scholarships for British men and women, since 2001. Recently they were named as the official scholarship partner to the NAIA (National Association of Intercollegiate Athletics) and the NJCAA (National Junior College Athletic Association). FirstPoint USA alumni include a host of professional footballers playing in leagues all across the world as well as US Masters champion Danny Willett.
Andrew Kean, CEO and founder of FirstPoint USA, said: "FirstPoint USA is a business I am very proud of. Over 18 years we have successfully secured scholarships for thousands of talented individuals that have gone onto enjoy life changing experiences in a multi-billion dollar industry. Being part of the UCFB group will provide us with the opportunity to enjoy further growth and the platform to increase our reach internationally.
"To be able to share their campuses in London and Manchester, along with our base in Glasgow, enables FirstPoint USA to cover the whole of the UK with our domestic operations. UCFB's global links also align with our business objectives as we develop our services to the UAE, Bahrain, Saudi Arabia, Australasia and China."
Brendan Flood, UCFB Chairman and CEO, added: "UCFB's aim has always been to provide the best possible education and career opportunities for students and potential students who aspire to work in the global football and sports industry. Now with ours and FirstPoint's operations working closer together, both organisations, as well as students and scholars, will only benefit in future years."