Kentucky and Michigan will play three games against each other over the next three years, starting in London in December 2020!
The deal comes as more American college sports teams play in Europe. Kentucky and Michigan will play a game in London next season as part of a new deal between the men's basketball programs that lets Kentucky showcase its team abroad and gives Michigan a multiyear series against one of the top universities in the sport.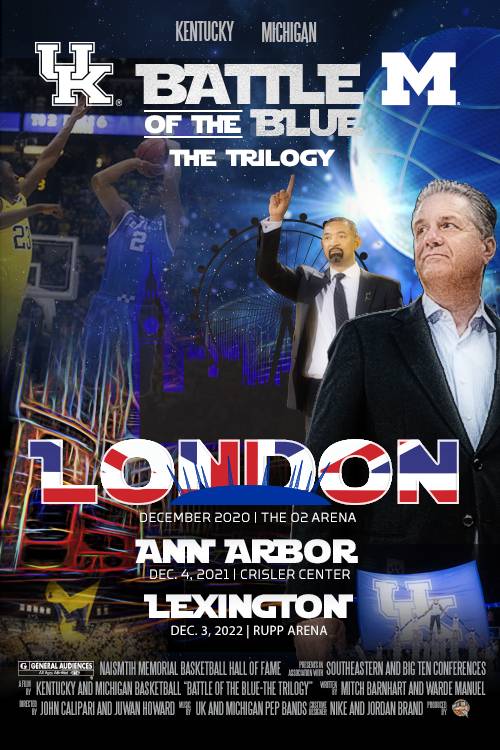 The arrangements include the universities trading games against one another on campus (commonly known as a home-and-home series) in the 2021-22 and 2022-23 seasons.
The London game is scheduled for December 2020 at the O2 Arena, which has been used previously to host the N.B.A. Games outside the U.S are not unusual for college basketball, but they generally come in the form of early-season tournaments played in resort destinations like Mexico and the Bahamas. An individually scheduled regular-season game outside the U.S is far less common. In each of the past five seasons, the PAC-12 Conference has held games in China. In college football, Notre Dame and Navy plan to open the next season in Ireland, at Aviva Stadium in Dublin on August 29th 2020.
In addition to the London game, Kentucky will travel to Michigan on December 4th 2021 and Michigan will travel to Kentucky on December 3rd 2022.
"This series with Michigan checks off a lot of boxes when we're looking at teams to schedule," Kentucky coach John Calipari said in a statement. "The first thing is, to add an opponent like Michigan and to do so at a point in the schedule where we're beginning to find out who we are as a team will be important in our development."
"And then to be able to do something different - to be first, which our fans know we love to do - and play this game in London will be an unforgettable experience for our players and for our fans. I imagine the home-and-home games in the following seasons will be as good as any nonconference games in the country."
The neutral-site game in London will be played at O2 Arena and hosted by the Naismith Memorial Basketball Hall of Fame to serve as a fundraiser for the Hall. It will be the first NCAA Division I college basketball game to be played in this particular venue.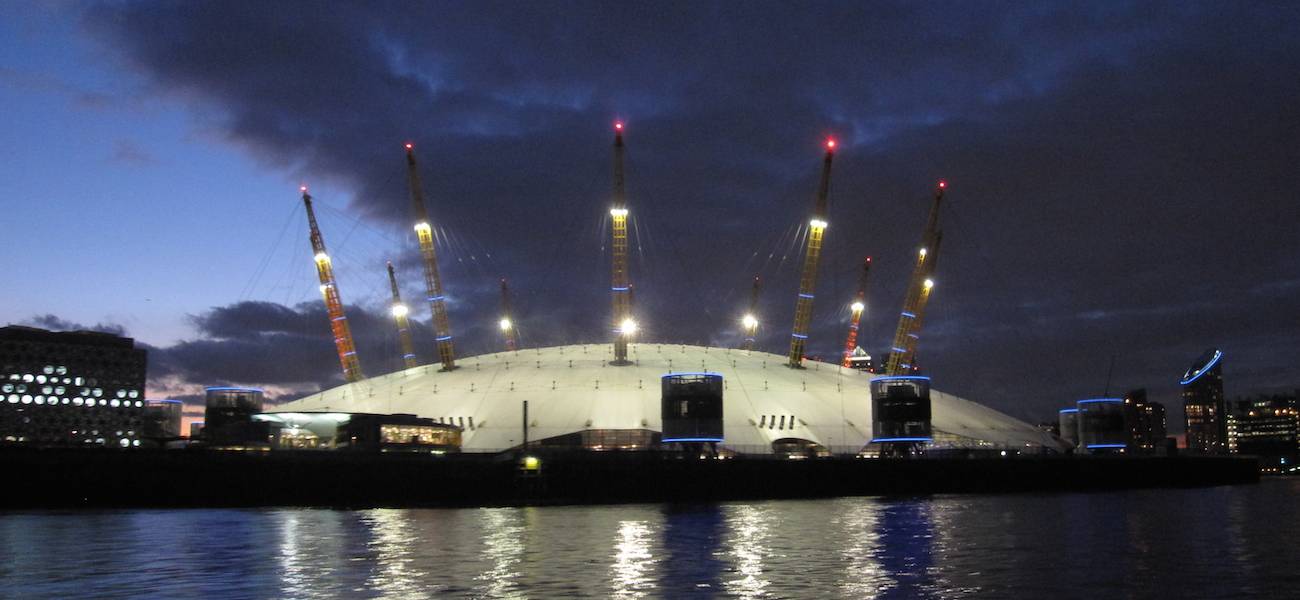 What do you think? Could this be the start of even more American College sports coming to the UK?
Let us know your thoughts by sending us a message on any of our social media platforms: