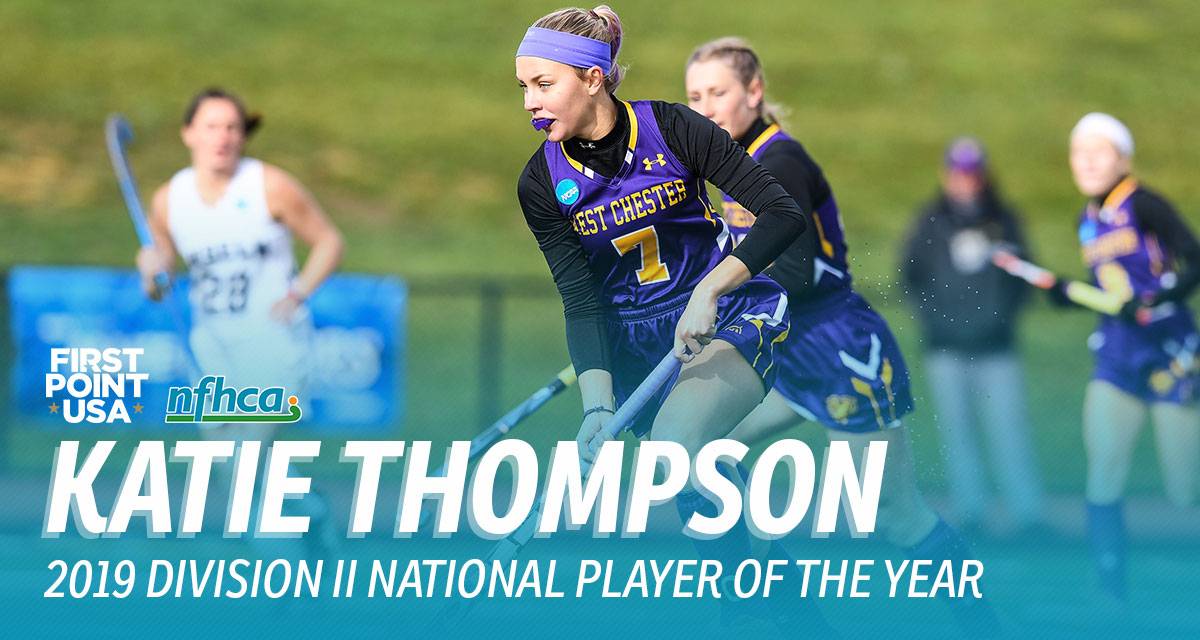 Katie Thompson, senior forward from West Chester University, has been named the 2019 First Point USA/NFHCA Division II National Player of the Year.
Last week, Thompson was named the 2019 First Point USA/NFHCA Atlantic Region Player of the Year after her outstanding season with the Golden Rams, who were crowned 2019 NCAA Division II National Champions. Thompson was also named the Pennsylvania State Athletic Conference (PSAC) Athlete of the Year, a Longstreth/NFHCA Division II First-Team All-American, and First-Team All-PSAC.
Thompson played an essential role all year for the 20-1 Golden Rams — in addition to scoring the game-winning goal in the NCAA National Championship game, she posted 22 goals, 61 points, and 17 assists this season. She led the nation in assists this year and was second in points and goals.
She finishes her career at West Chester with 131 points, 49 goals, and 33 assists — her offensive prowess makes her second all-time in career goals, career assists, career points, and season points at West Chester.