Going to university is a big decision. You will probably move away from home for the first time, you will find yourself in unfamiliar surroundings with new people and new experiences. For this reason, students tend to spend a lot of time researching suitable universities and courses to make sure they find the right one for them.
Luckily for our scholar-athletes, we are here to help. With many of our consultants having gone through the exact same process, they know the stresses and anxiety that come with applying to go to University in America.
Becoming a U.S scholar-athlete is more than just your sporting ability, that's why our students are assisted academically and athletically throughout the full process. Our mission is to help every student, scholar-athlete and US university program benefit from a successful recruiting process.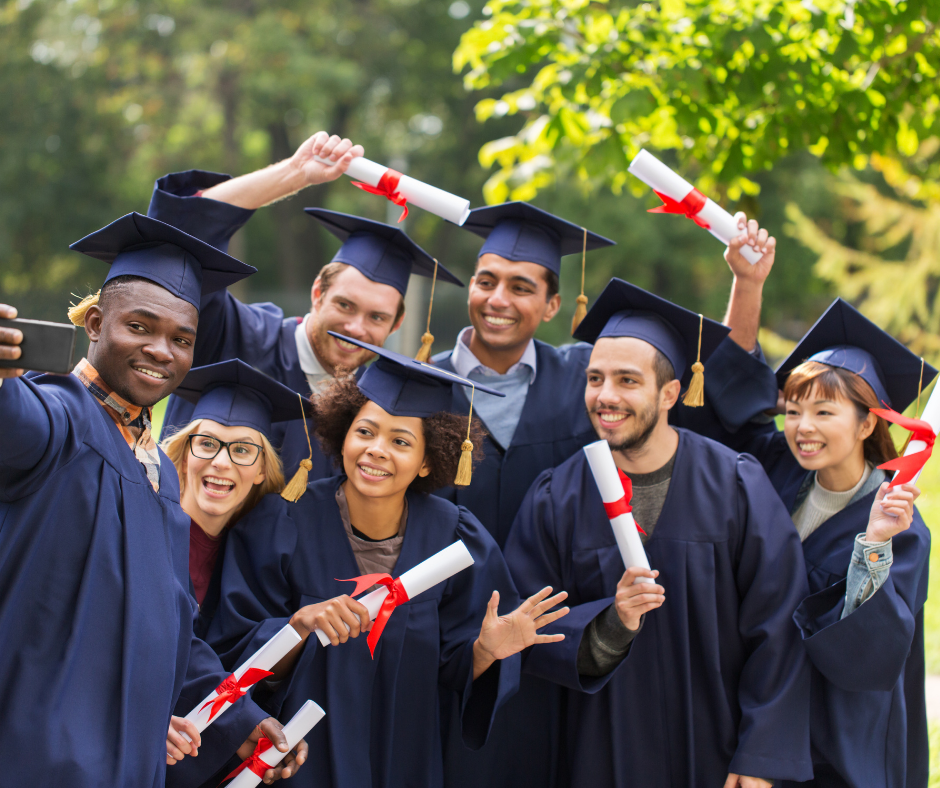 So why study in America?
Over the past few years, the U.S. has dominated the globe in being the most popular university destination for students from all over the world. While many of the world's top institutions reside in the US, there are also more than 4,000 other world-class universities offering a top-notch education that can lead to career success.
International Reputation.
US education is recognised all over the world. It's hardly a secret that top universities in the U.S. continue to maintain a strong presence among the best-ranked education institutions in the world. Partially this has to do with how well-funded and supported American universities are, but it also has to do with the high academic standards and rigorous requirements that they instil in their students.
Cultural Diversity.
Nearly every university in the U.S. takes diversity to be one of their defining pillars. If you go to a university in the U.S., you will feel immediately comfortable around people who share a similar background and have new ideas and perspectives to share. Studying abroad, in America adds another dimension, exposing you to not only the U.S. culture but to the languages and beliefs of people from nationalities all over the world.
College Sports System.
U.S. college sports are such a big deal that they have their own governing body. Introducing: the National Collegiate Athletic association, aka the NCAA. Currently, the NCAA oversees over 460,000 amateur student-athletes in 24 different sports, regulates games, and funds 90 championships. Unlike in the rest of the world, in the U.S. today, many college sports are extremely popular on both regional and national scales.
Being a scholar-athlete is similar to the life of a professional athlete, but instead of wages, college athletes receive a paid education through a sports scholarship. Remember, scholar-athletes are students just as much as the regular students at the University. College sports is a fantastic way of combining education with high-level sports whilst getting it funded through a scholarship.
What we do!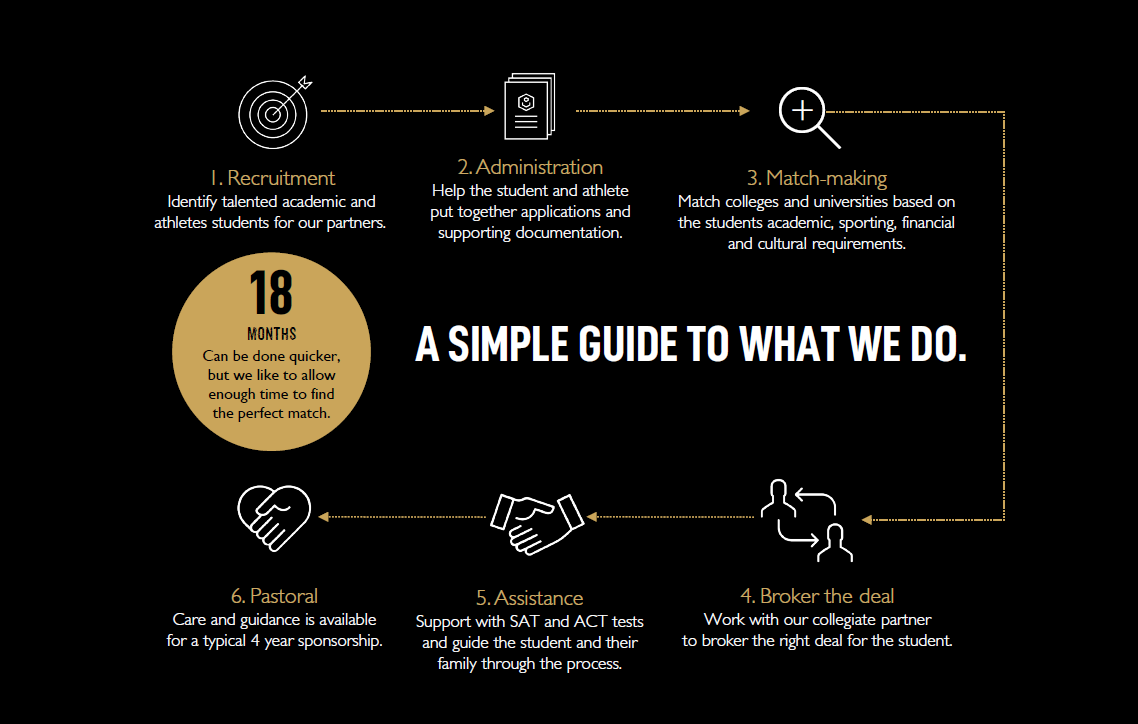 U.S degrees offer incredible opportunities at some of the world's best universities and colleges. It's a life-changing experience, but finding the perfect place to spend the next three or four years isn't always straightforward. The right course, the right culture, the cost, the admin...they all have to be considered at the same time as studying for critical exams like the GCSEs. That's where we come in, we have been doing this for 18 years, and have taken the hassle away from over 10,000 students and their families!
Our comprehensive service covers every aspect of your placement and scholarship experience; including admissions, college and university match-making, scholarship and funding application, brokering, SAT and ACT advice and guidance, and support for student visa application. FirstPoint USA takes the trouble out of a process that often causes students to take put...and once we've found your ideal college or university our pastoral care is there for you and your family during your 4 years of study.
Want to find out more about our Scholarship Services? Take a look here or ask us through our social media platforms;