Did you know that equestrian is an emerging women's sport for NCAA schools?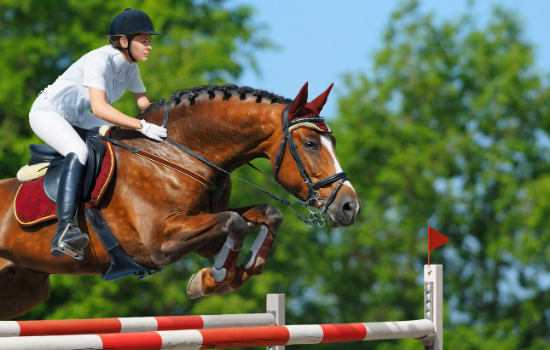 Equestrian is one of the newer collegiate competitive sports and there are 18universities with Division I teams. There are 15 scholarships available per team to be divided among the riders. A total of 270 scholarships are offered in Division I equestrian. At Division II level, 5 universities have equestrian teams. There are again 15 scholarships available per team to be divided among the riders, however, there is a total of 75 scholarships offered in Division II equestrian.
Each equestrian team has an average of 40 riders. Scholarships are divided among the 40 riders based on the coach's preference.
The opportunities to take your skills in Equestrian to the next level are boundless. With many Universities in the US that match exactly what you are looking for!
Top Tips to Get Recruited!
The NCAA offers some great tips on preparing or recruitment in equestrian, including this suggestion: 'Riding videos submitted to campus equestrian programs for review should demonstrate your skill level, but also your versatility. Your attire should accurately represent the standard for whatever equestrian style you are engaged in.'
Popular Equestrian Scholarships!
The United States Pony Club distributes financial assistance at multiple schools across the U.S. United States Pont Club members earn awards based on criteria established by each school. The following schools have participated in recent USPC Scholarship programs:
Bethany College in West Virginia
University of Louisville in Kentucky
Wilson College in Pennsylvania
There are, of course, many more! Get in touch with us to learn more about our Equestrian Scholarships!