COVID-19 has caused disruption to everyone. It is important to be aware of the potential negative impact that a crisis can have on our mental and physical health, often because of a breakdown in self-care. The purpose of this blog is to provide some resources and recommendations that may be helpful now.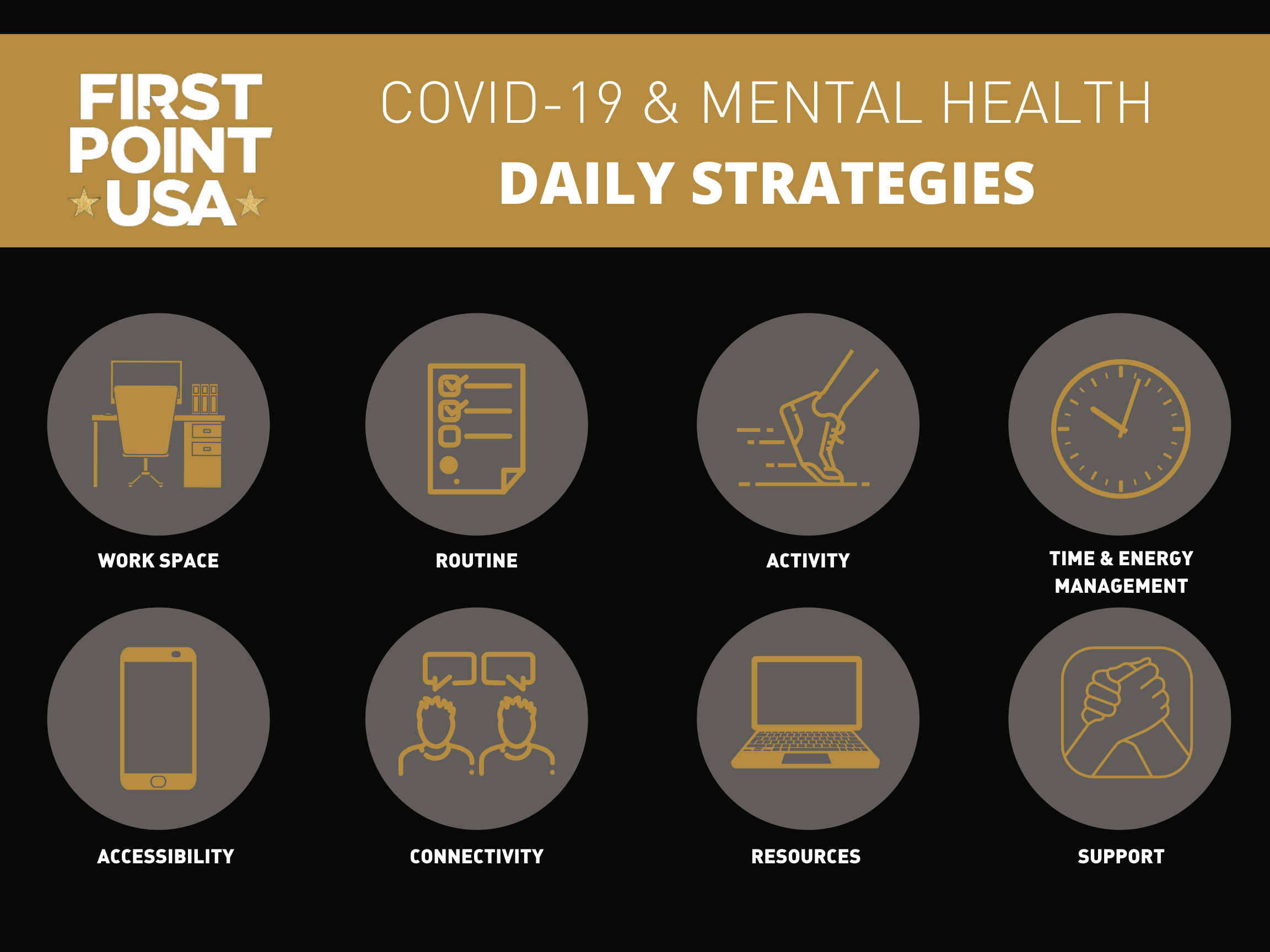 GENERAL RESOURCES
The Centre for Disease Control and Prevention (CDC) webpage on managing anxiety and stress provides a practical overview of self-care and resources. We have compiled a 'tip sheet' that answers questions about COV19-19, social distancing, quarantine and isolation. Please see below!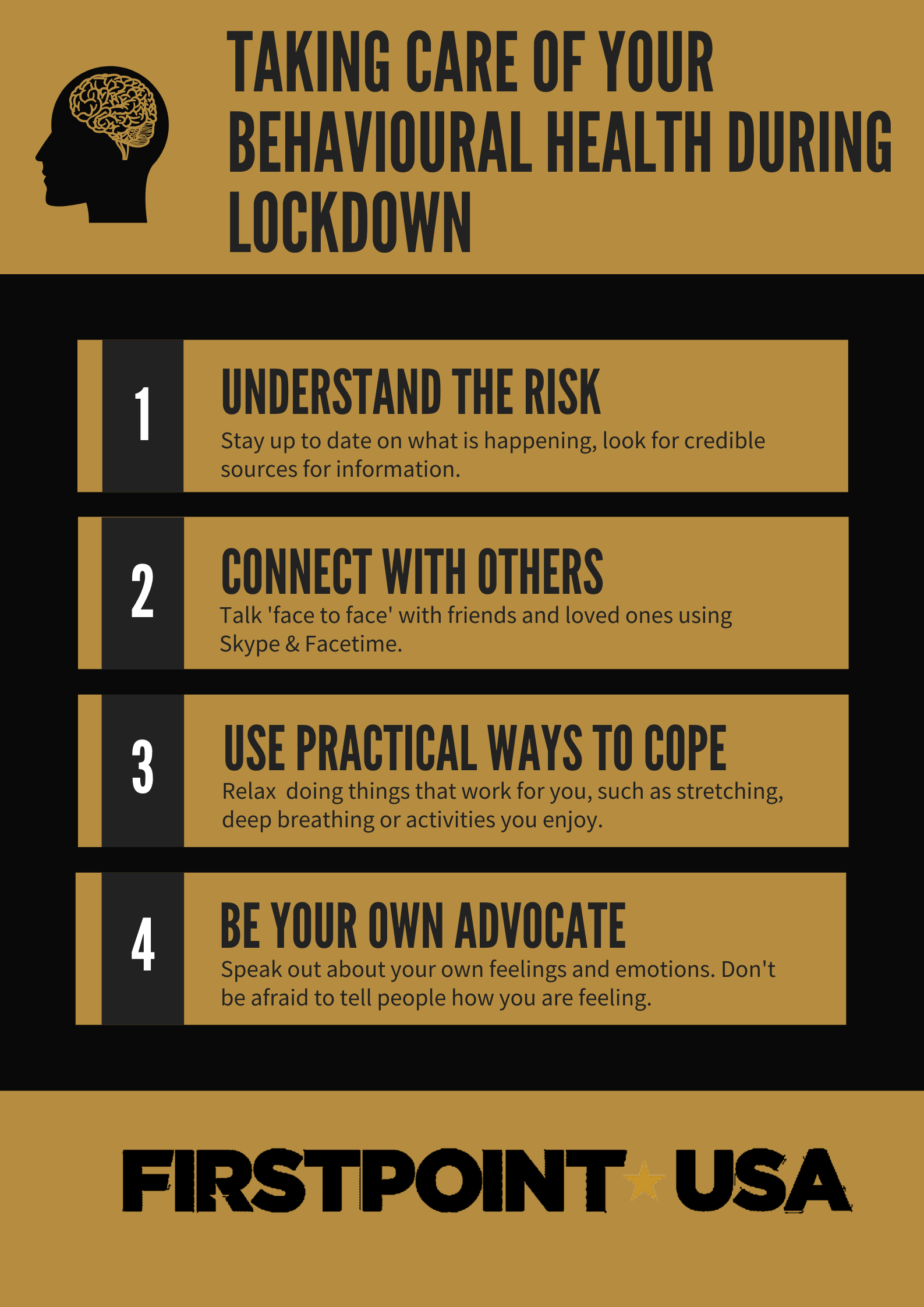 DAILY STRATEGIES
The National Alliance on Mental Illness recommends daily strategies for self-care and awareness. Following is a summary of general recommendations:
ROUTINE – Try to maintain a routine that reflects your normal daily routine, including how you dress and structured breaks for lunch and mini-breaks.
ACTIVITY – Regular exercise and mindfulness activities are key during times of crisis. Exercise and mindfulness activities mitigate depression and anxiety while improving cognition and confidence. Develop a daily routine for both, check out our 'Keep Fit' blog here.
FACE TIME & CONNECTIVITY – Utilize video tools such as Facetime, Houseparty, Facebook and WhatsApp to connect visually.
SUPPORT – The National Alliance on Mental Health Illness website provides a comprehensive guide to national and local resources. It is also good to remember that FirstPoint are always here for you.
As always, if you have any questions or queries don't hesitate to get in touch!
Stay Safe.