We recently caught up with FirstPoint athlete Millie Hurt, who has just recently committed to Florida Institute of Technology on a Lacrosse scholarship!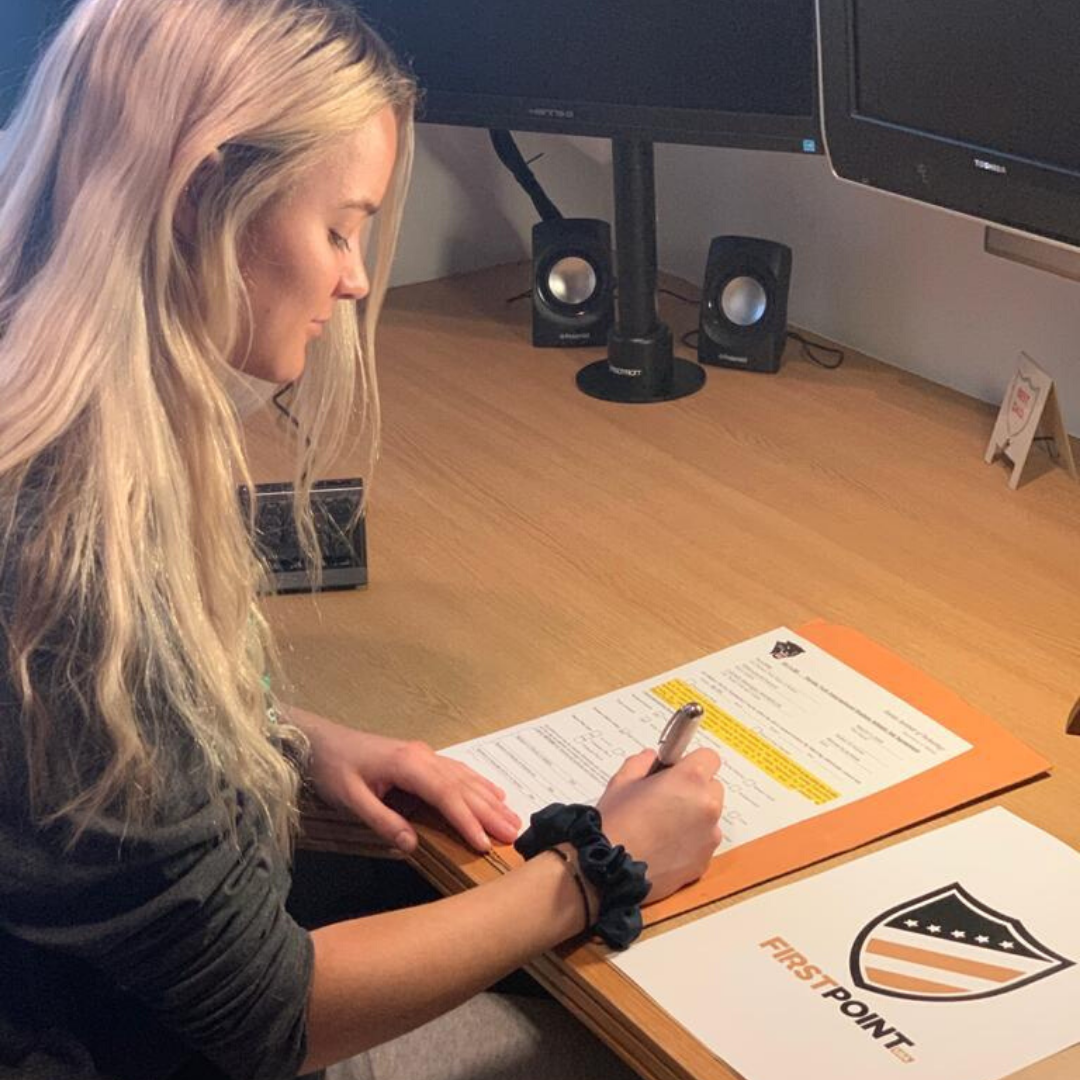 Hailing from Warrington, Cheshire, Millie has been playing lacrosse since the age of 11 and has played on many teams including Brooklands Hulmeians, Lancashire (where she was the Captain), Bolton School (where she was also the captain) and on the North and Wales u19 National Squad. Millie also tells us that she has competed in the European u20s Championships in Poland back in 2018 with Wales and more recently in the Women's Lacrosse U19s World Championships, where they came 7th place!
With an impressive back catalogue, it would be hard to pick a favourite experience, however, Millie shares with us "to date, my favourite experience is when I was playing Germany in the 7th/8th placing match and it went to golden goal. I played so hard and with such discipline and we got our goal and won!"
We asked Millie why it was she decided to pursue a sports scholarship to the States, to which she replied: "I wanted to pursue a sports scholarship because lacrosse has become such a big part of my life and I wanted to continue my lacrosse career into university."
Lastly, Millie tells us that she is excited about a lot of things upon heading out to the States:
"New friends, a new lifestyle and college lacrosse!!! I believe it will be a great experience for me and I can't wait to go to Florida Tech!"
Congratulations to Millie, we can't wait to see her excel out in the States!
Keep up to date with Millie's scholarship journey, as well as many other scholar-athletes by following us on Social Media!