The distance from North Lincolnshire to North America is almost 4,000 miles however English footballer George Graham is taking the intercontinental trip all in his stride.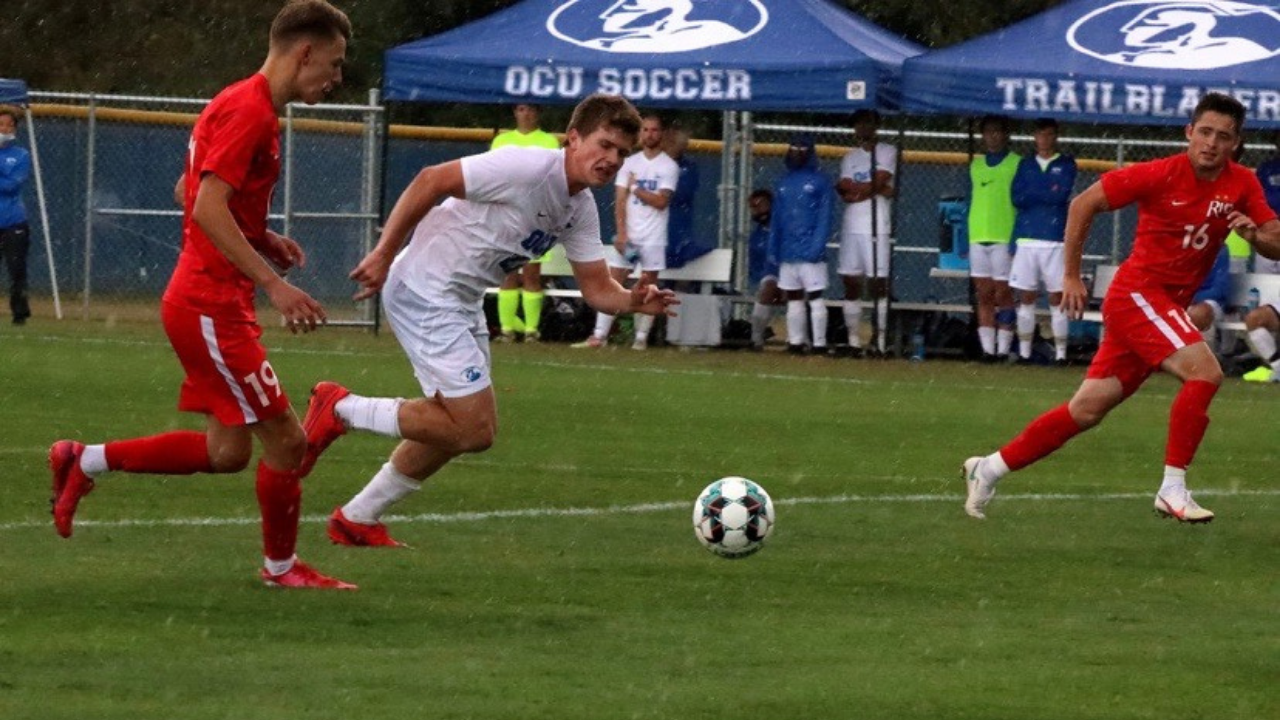 FirstPoint USA spoke to George, currently at the University of Rio Grande in Ohio, to hear more about his journey so far …
FP: How are you today, and how have you been coping in this challenging year?
GG: I am fine thanks and have coped really well despite it being a challenging and slightly strange time during this semester. I have managed to stay safe and we all are sticking to the rules, social distancing and wearing masks.
FP: Going back to the start, talk to us about football - or soccer. When did you first kick a ball?
GG: I don't ever remember not kicking a ball and always had a football close by to practice whenever I could.
FP: Did you always want to play football or were there other sports you enjoyed?
GG: Even though I played cricket at a younger age, football (soccer) was the only sport I am passionate about and want to succeed in.
FP: What are your early footballing memories and who were your heroes growing up?
GG: My early football memories were playing for my local team and with my school friends. My sporting heroes were David Beckham and Lionel Messi.
FP: What were your sporting aspirations as a kid and in your early teens?
GG: To play football at the highest level possible.
FP: At what stage did a scholarship in the States become a possibility and why was it the right choice for you?
GG: I started thinking about it during my first year of A levels when I was 16 years old and I wanted to go somewhere I could play more football, improve my skills and have an education at the same time, so the US seemed the ideal place.
FP: What were your first impressions when you arrived in Ohio?
GG: It was a big change from England in many ways but I was impressed with the pitch, facilities and set up.
FP: How is life as a scholar-athlete at Rio Grande and what impact has it had so far on your development both as a footballer and academically?
GG: Life is very good. I am able to play football each day and really enjoy the training, coaching and fitness regimes. The standard of play is very high and this has helped improve my game. Academically it is broadening my mind studying subjects that I wouldn't normally have considered.
FP: Tell us a bit about the facilities, the campus and the overall life experience?
GG: The facilities and the pitch are very good. The campus is compact and makes getting around quick and easy. Also, I would say the overall life experience has been unique and very positive.
FP: How do you manage the balance between studying and training/playing, give us some insight into a typical day at Rio Grande?
GG: I will have classes in the morning and I try to have all my work done for my classes before training which tends to take place mid-afternoon. I will also go to the gym most nights.
FP: On the pitch, how has it all gone so far? Any particular highlights?
GG: On the pitch it's going well. I am improving every day due to the good team and excellent coaching staff around me. My personal highlight would be being involved in a solid 6-0 win at home against good opponents.
FP: What are your ambitions heading into 2021 and, looking further ahead, the future?
GG: My ambitions heading into 2021 would be to carry on working hard and improving both on and off the pitch every day. Looking into the future it is just a case of working hard and putting the time in to see what opportunities arise.
FP: Finally, going back to your US sports scholarship experience, what would you say to young people thinking this route might be for them too?
GG: Definitely give it a try, I am really pleased I did.
Inspired by George? Find out more about scholar-athlete opportunities in the US via FirstPoint's free digital platform: https://www.firstpointusa.com/