FirstPoint USA continue our international expansion by welcoming NAIA Hall of Fame inductee and multi-award-winning athletic administrator Jeff Bain as the newest member of our Advisory Board.
Jeff brings with him an extensive and unique level of experience that spans almost 30 years within collegiate athletics, having worked within various levels of the academic structure including as a classroom educator, a high school track coach, a football coach, and most recently as a pivotal member of the senior leadership team within Tennessee Southern University athletics.
As an integral member of our advisory board, Jeff will feature heavily alongside our US Partnerships team in continuing to develop and nurture relationships that can bear fruit for our current and prospective athletes well into the future.
Throughout his tenure at the University of Tennessee Southern formerly known as Martin Methodist College, Jeff was instrumental in spearheading a number of programs within the college's athletics department including the MMC's Sports Hall of Fame, MMC's Student Advisory Committee, MMC's Student-Athlete Enhancement Program, and MMC Sport Management Academic and Intern program amongst many others. Jeff also built the MMC from a two-year to a four-year athletic program with some of the top sporting facilities in the entire NAIA level.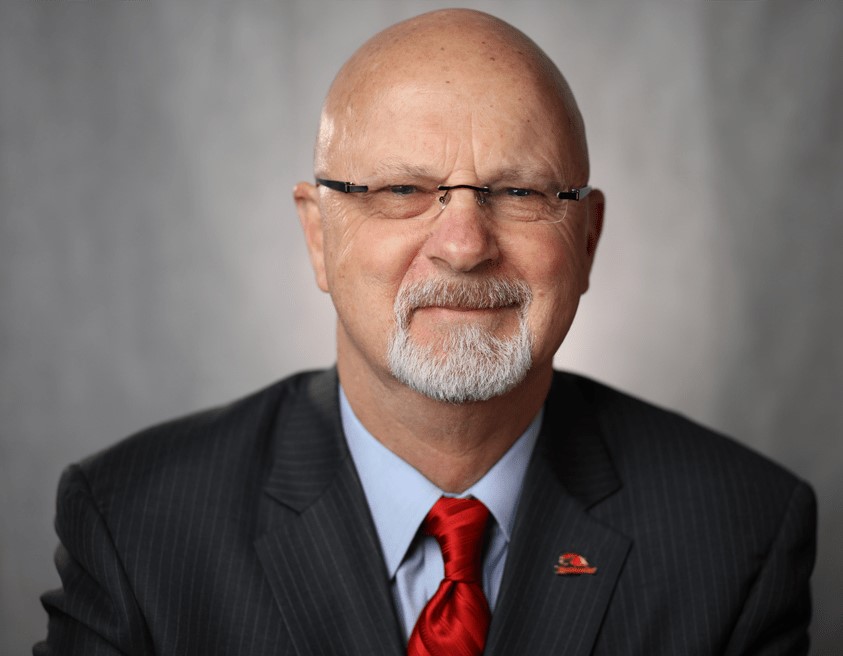 Jeff also oversaw an MMC sporting division that produced 60 athletic conference championships and 9 NAIA National championships including two for women's soccer in 2005 & 2007, one for men's soccer in 2013, one for competitive cheer in 2016, and consecutive national clay target championships in 2016, 2017, 2018, 2019 & 2020.
After receiving consistent recognition within a wide selection of collegiate award categories, five times named Conference Athletic Director of the Year and four times named NACDA National Athletic Director of the Year. Jeff served in leadership roles as President of NACMA, President of NAIA-ADA, and NACDA Executive Committee. He was officially inducted into the NAIA class of 2021 Hall of Fame to celebrate not only his achievements and successes but his dedication to college sports both on and off the field.
FirstPoint USA Founder and CEO, Andrew Kean recently talked about the versatility that Jeff brings to our advisory board:

"Jeff Bain is an individual we've followed very closely for a number of years. His commitment to the continual development of the wider athletic program at Martin Methodist College, or the University of Tennessee Southern as it's now known has been nothing short of inspirational and we were delighted to see this hadn't gone unnoticed with his recent induction into the NAIA Hall of Fame.

"I think on both a personal and professional level, we're very closely aligned with Jeff in terms of beliefs and ideology so I have absolutely no doubt this will be a fruitful relationship."
---

FirstPoint USA is an international scouting service, providing recruitment services to hundreds of NCAA, NAIA, and NJCAA member institutions seeking to identify the very best in overseas talent.
The company was founded in 2001 by former University of Cincinnati All-American and Hall of Fame inductee, Andrew Kean, and evaluates over 100,000 prospective student-athletes, competing in 30 different sports, across 187 countries each year.
Jeff Bain's addition is the latest move by the business to strengthen its position in US collegiate athletics.
The company seeks to expand its network of university partners across all divisions and in doing so, FirstPoint will increase each institution's reach internationally, identifying athletic talent whilst guiding college programs through the complexities of international compliance and recruitment.
Similarly, FirstPoint will offer support to colleges seeking to harness college athletics to boost international enrolment numbers.