It's 'Trick or Treat?' time once again! This weekend many of us will be climbing into this years' costume and setting off into the night in search of chocolates and sweets.
This Halloween we thought we would pay tribute to the good people who have a responsibility to keep their costumes close-by for the best part of the year. In actual fact these heroes are dressing up most weekends. Peering out from inside whatever contraption they've had to strap themselves into, their job is to parade themselves in-front of masses of people, keep spirits alive and cheer on their college sports team.
Here are FirstPoint USA's Top Ten College Mascots 2021.
1. SAMMY SPARTAN – SAN JOSE STATE UNIVERSITY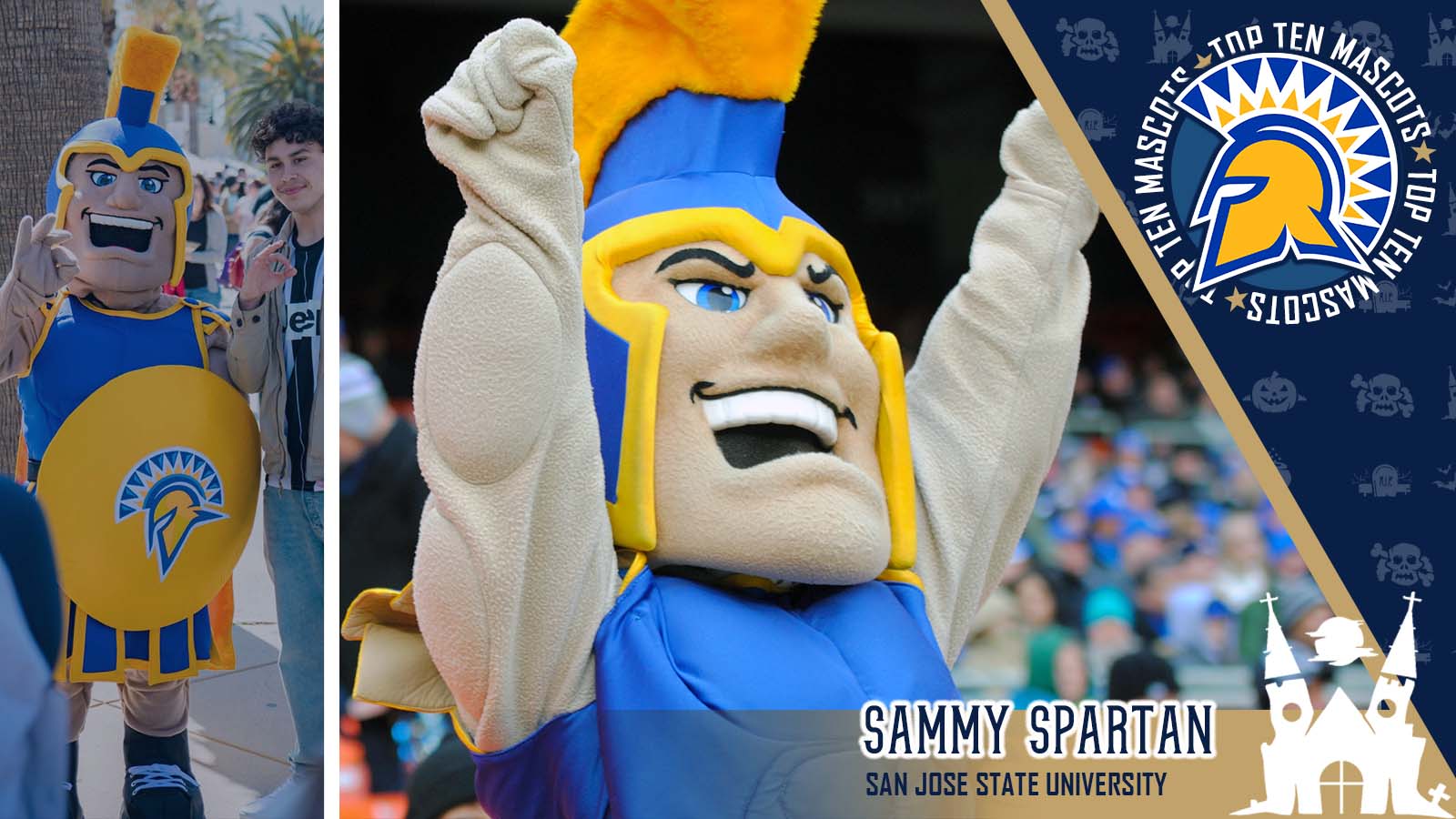 SJSU's current mascot is Sammy the Spartan, or Sammy Spartan for short. As far as we know he's the only member of the ancient Greek army to ever make it to California. Spartan Up!
2. PETE THE PEACOCK – UPPER IOWA UNIVERSITY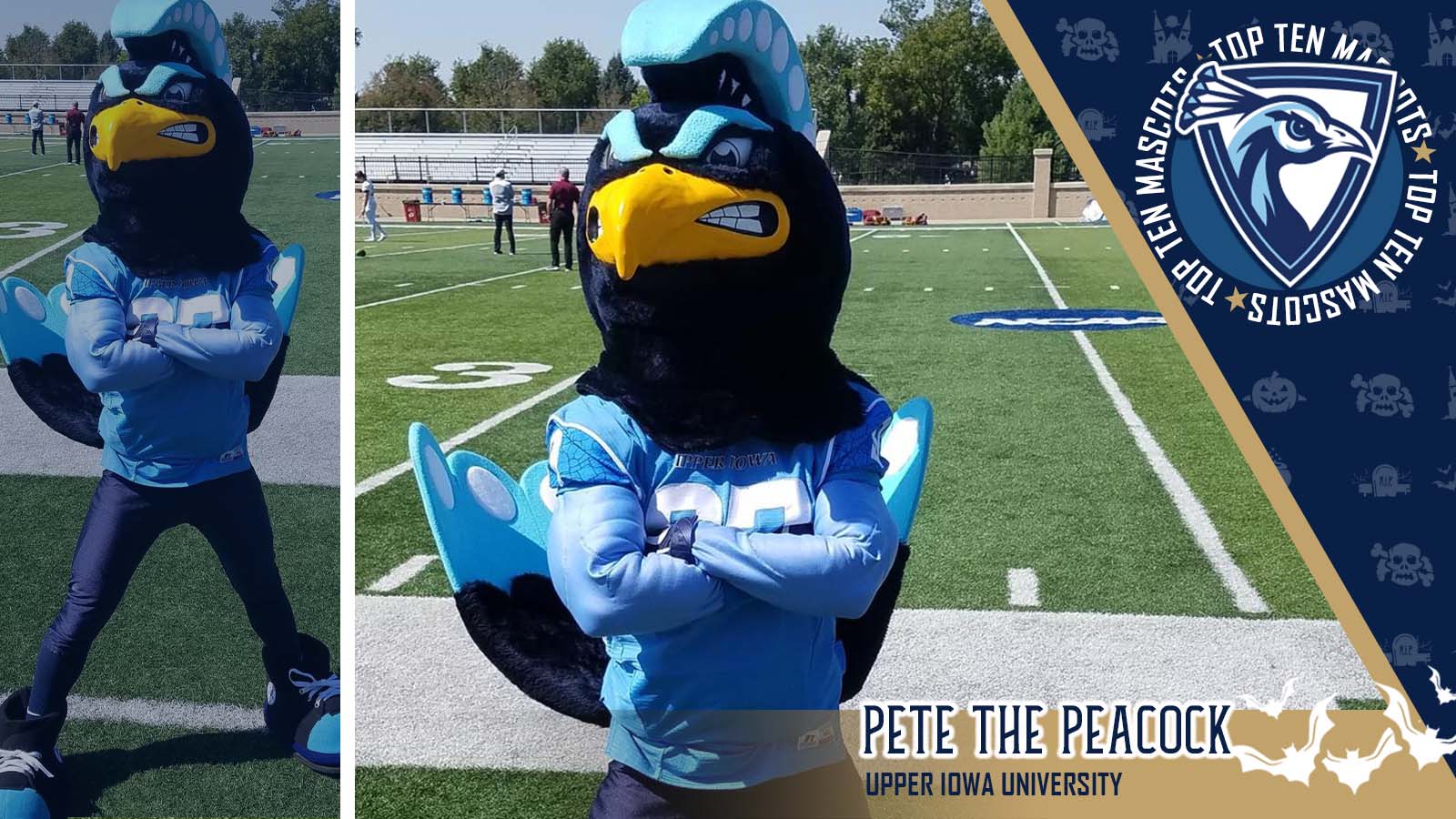 As peacocks go, Pete is one seriously angry bird. Maybe he should slow down and take a break. Despite his demeanour, Pete the Peacock is very popular, attending events and fluttering his feathers at events across the state of Iowa all year round.
3. ARTIE THE ARTICHOKE – SCOTTSDALE COMMUNITY COLLEGE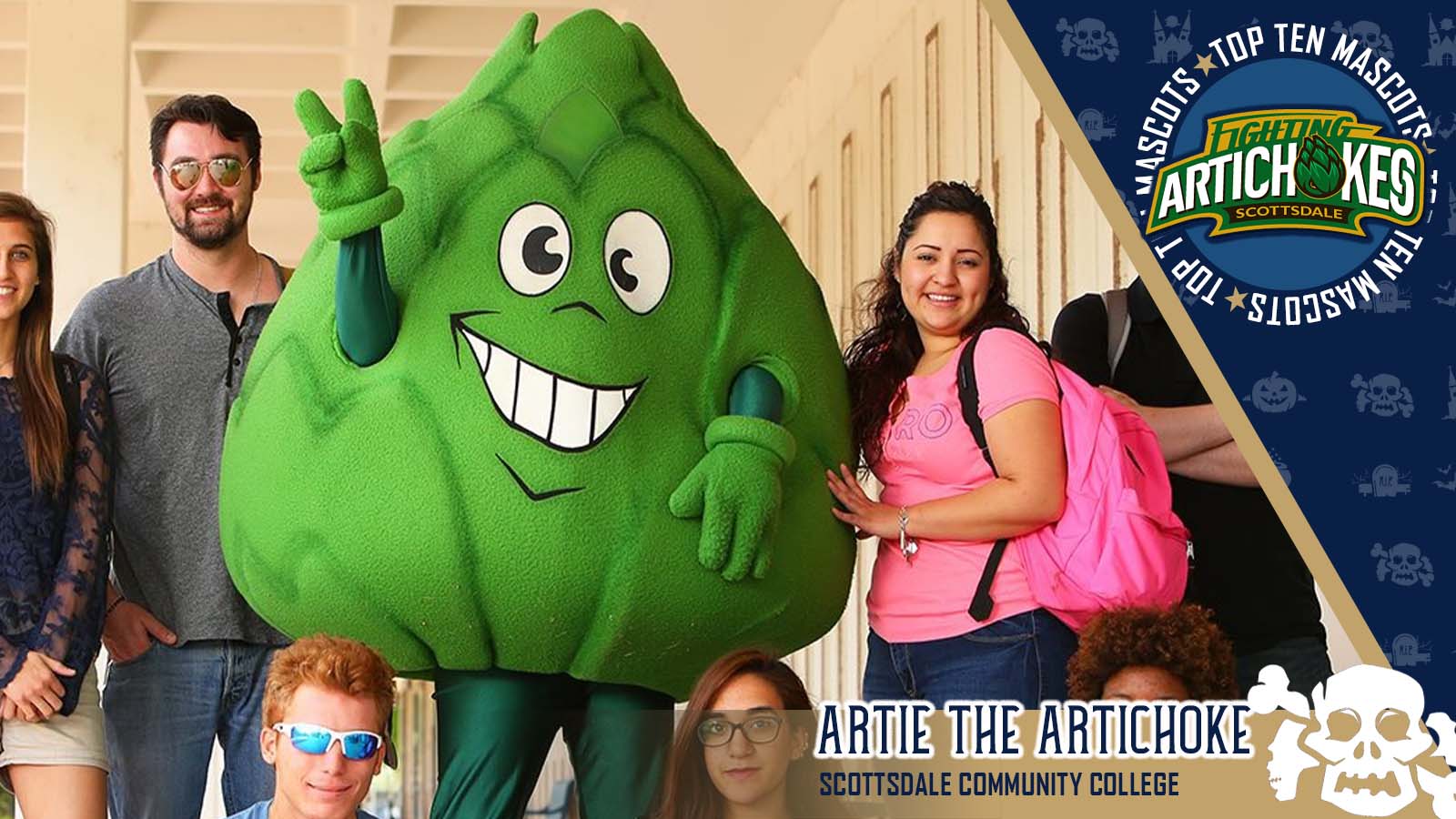 Have you ever seen a happier artichoke? Artie is possibly the most lovable mascot on today's list. As well as helping to create excitement at SCC Athletics events, he's also one of your 5-a-day!
4. FRIAR DOM – PROVIDENCE COLLEGE, RHODE ISLAND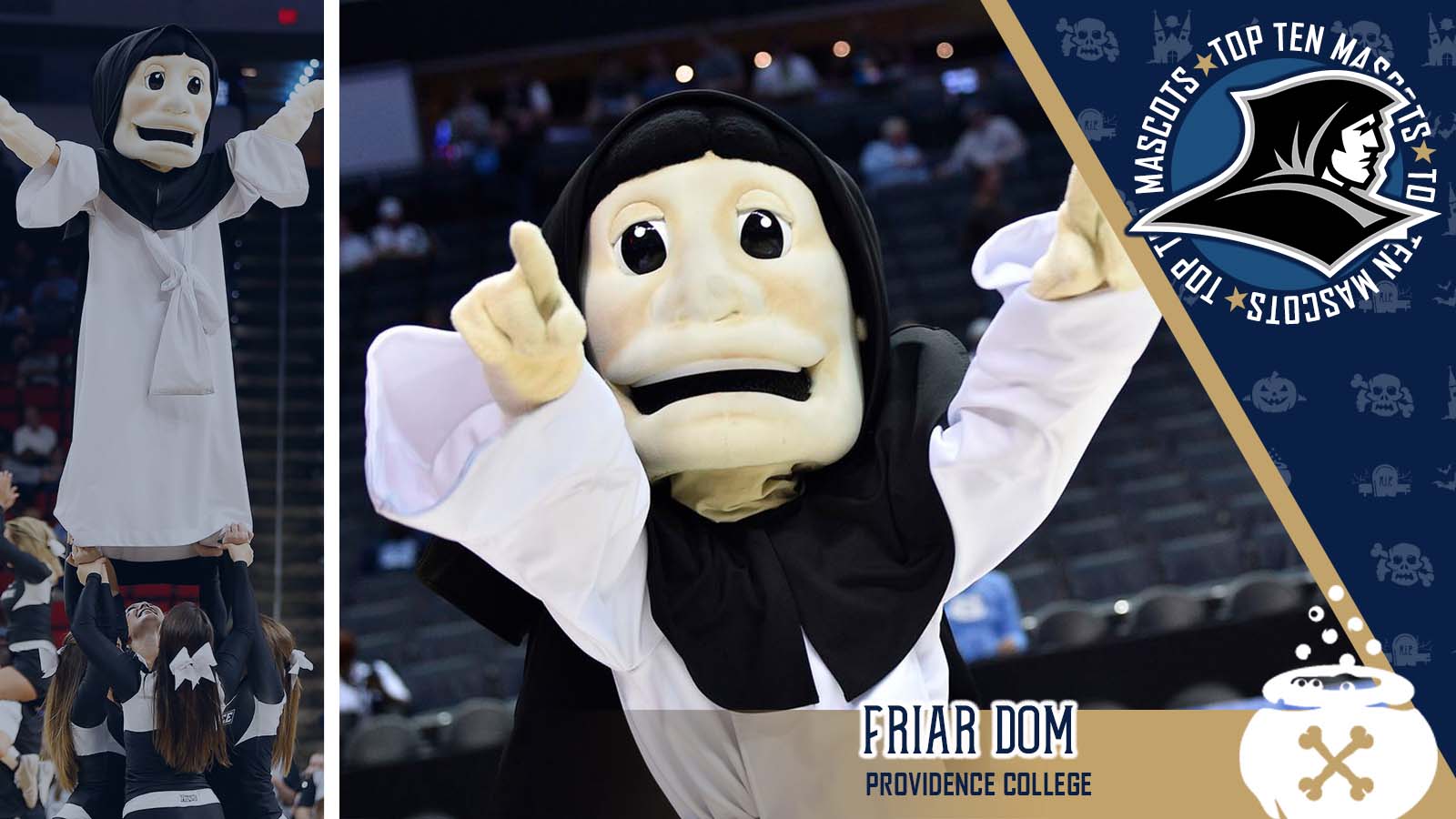 The Friars nickname comes from the nickname of the Dominican Order, the "Blackfriars." We're pretty sure the sight of this preacher lurking on the college side-lines strikes fear into any team taking on Providence, every time.
5. PISTOL PETE – OKLAHOMA STATE UNIVERSITY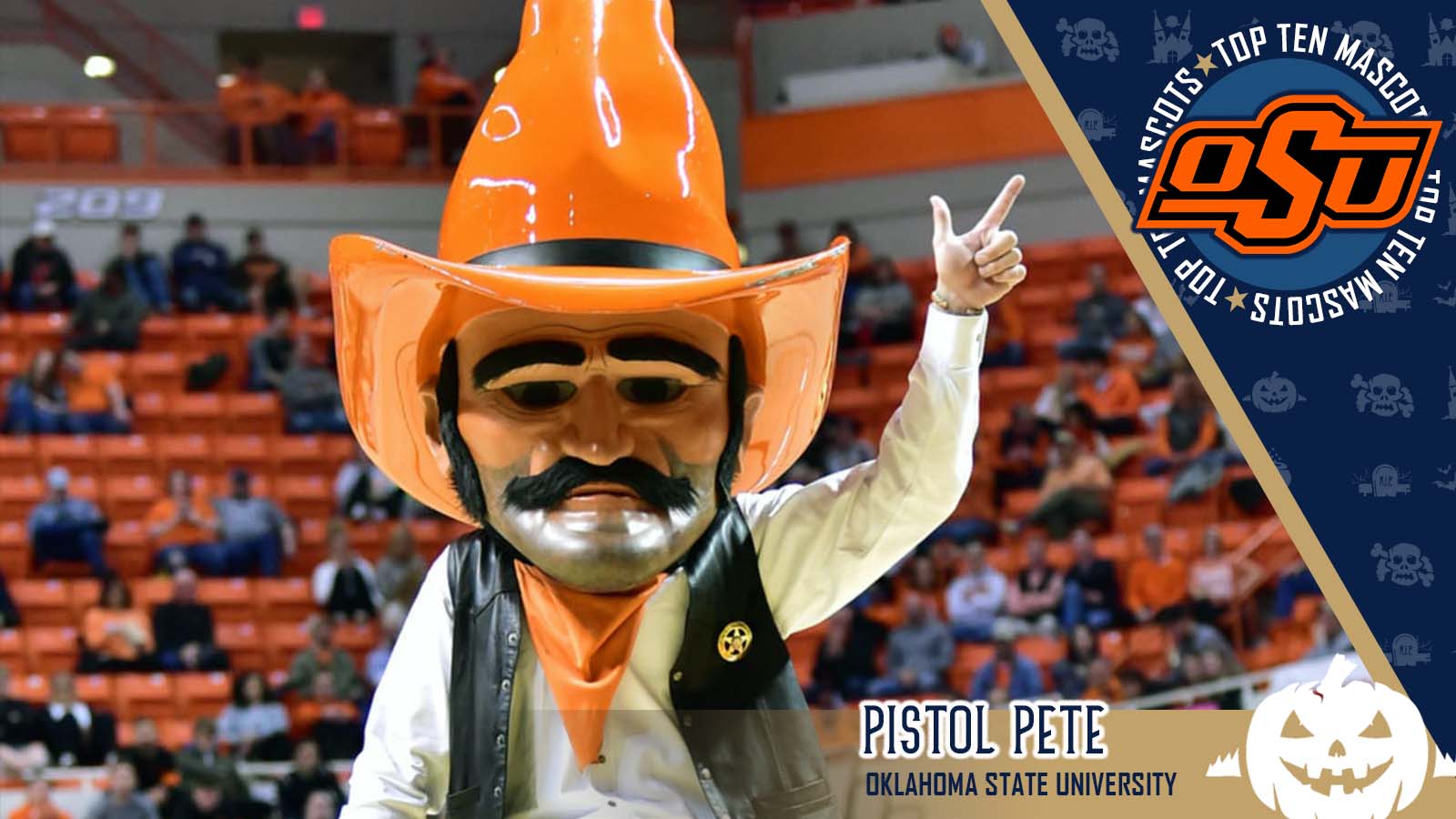 The story goes that in 1923, when Oklahoma was searching for a new mascot, a group of students spotted a cowboy by the name of Frank Eaton leading Stillwater's Armistice Day Parade. He agreed to be the model for the new mascot, and since then the oversized Stetson has never missed a game.
6. STANFORD TREE – STANFORD UNIVERSITY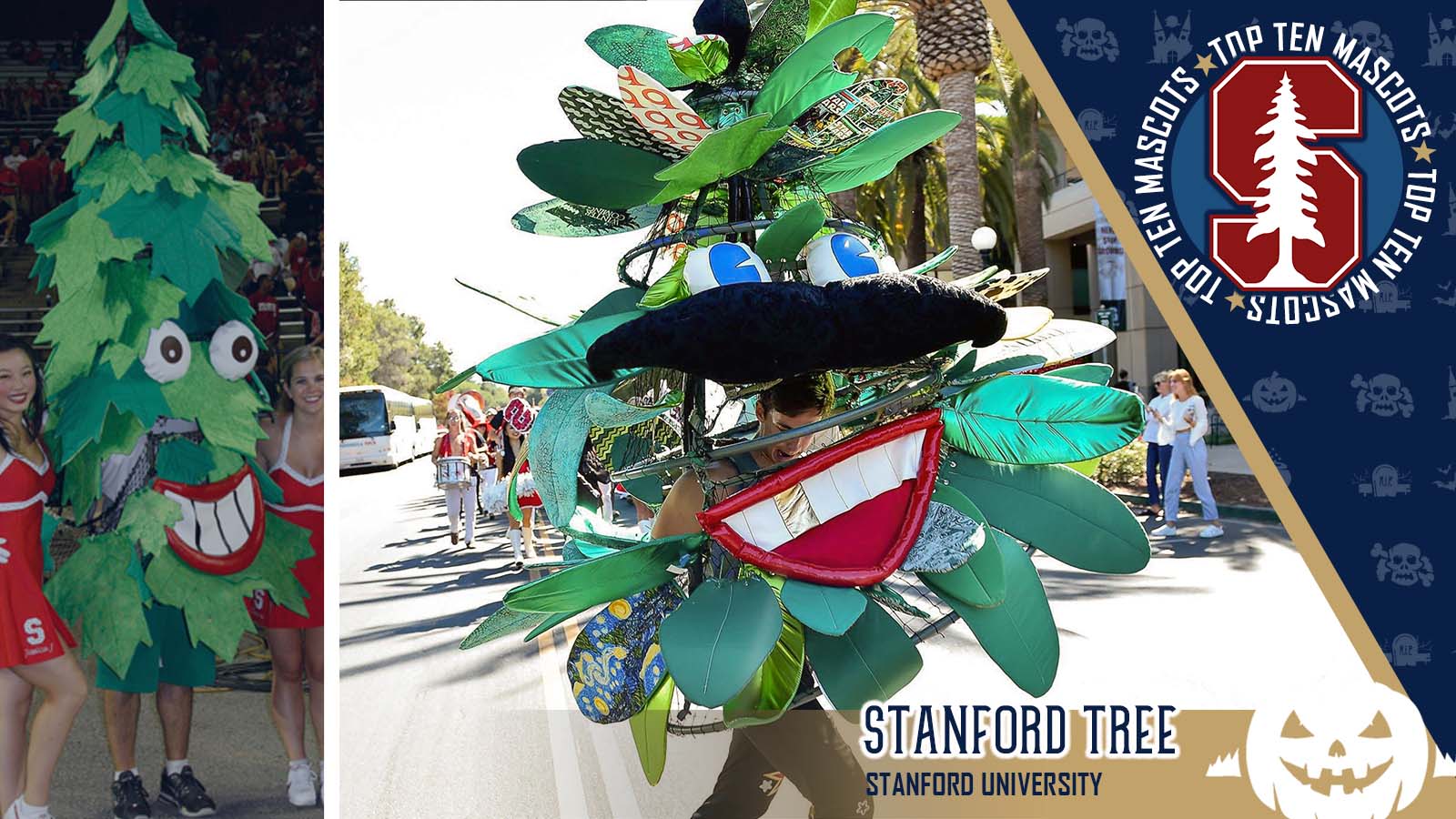 When your college team doesn't officially have a mascot it's up to students to create one. The great minds at Stanford must have thought long and hard before agreeing what that their unofficial mascot should be. WARNING: The sight of this googley-eyed tree may never truly leaf you.
7. BIG RED – WESTERN KENTUCKY UNIVERSITY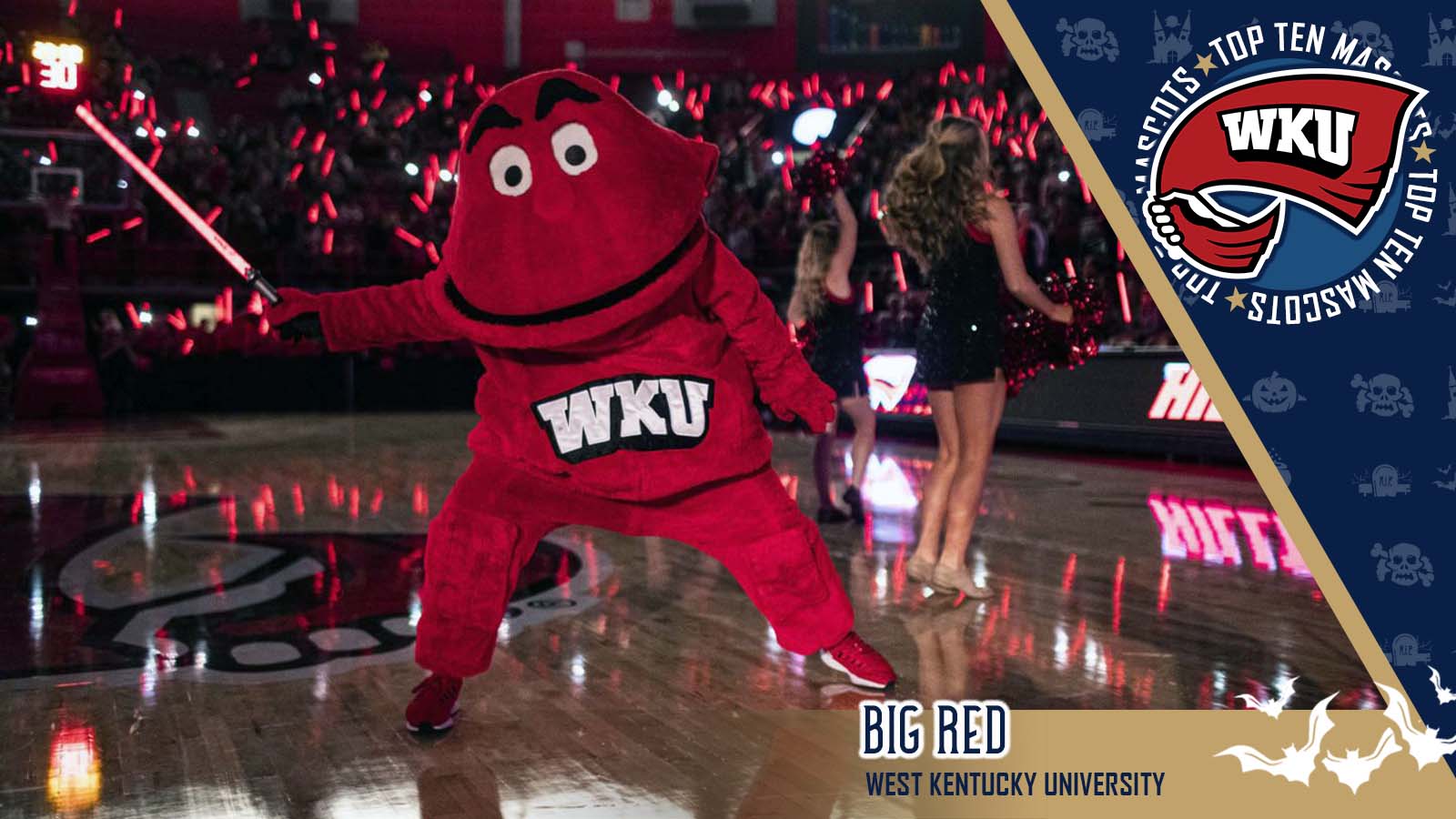 Big Red is big. Big Red is red. What more is there to say? This furry creature has been cheering on the Hilltoppers and Lady Toppers at Western Kentucky since 1979.
8. THE FIGHTING OKRA – DELTA STATE UNIVERSITY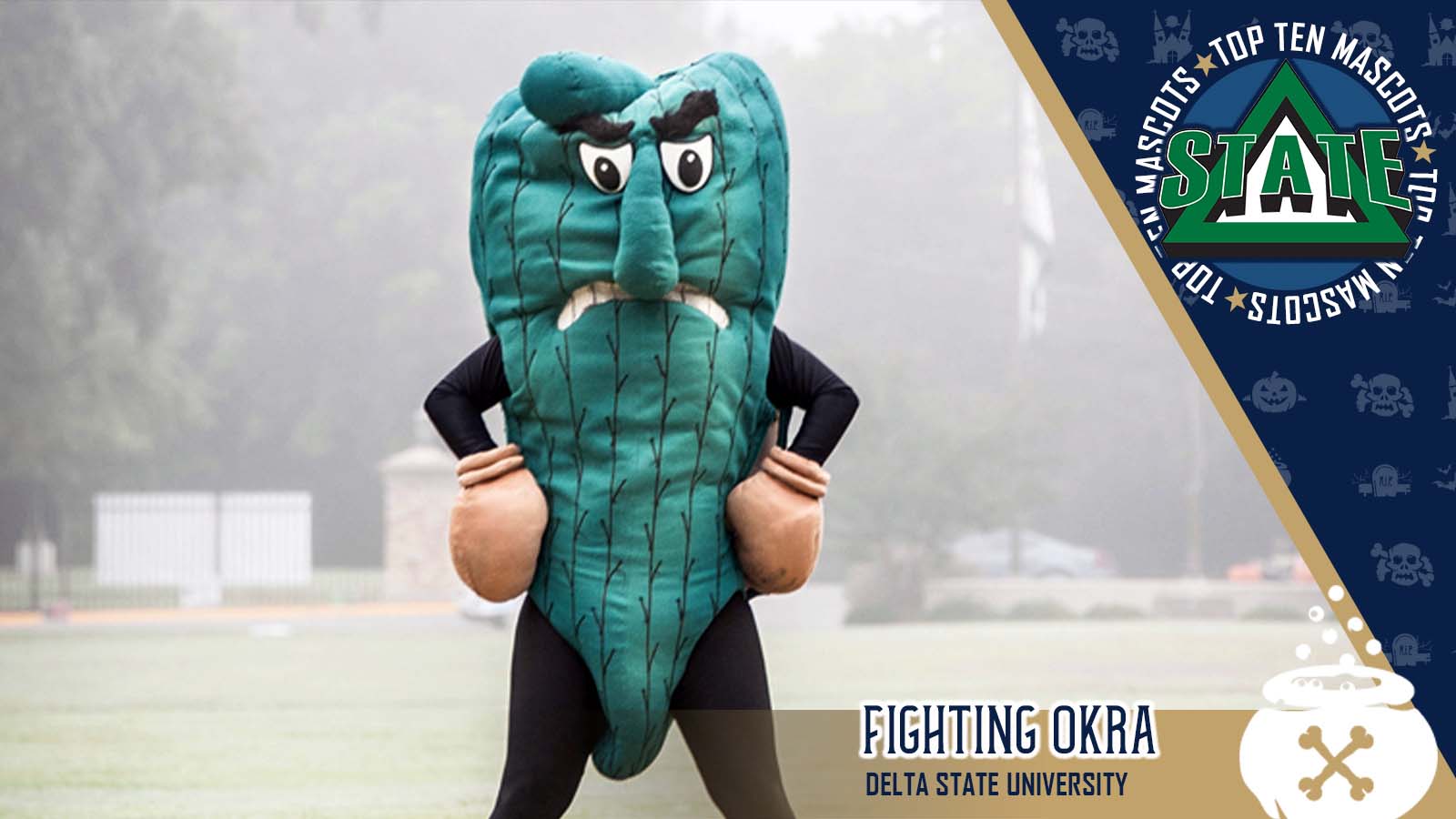 The Fighting Okra is the unofficial mascot of Delta State created by the student body. There was some initial pushback from school leaders who wish to promote peace and harmony amongst all vegetables. However, these days they have come to embrace the Okra despite its passion for war.
9. CAYENNE – UNIVERSITY OF LOUISIANA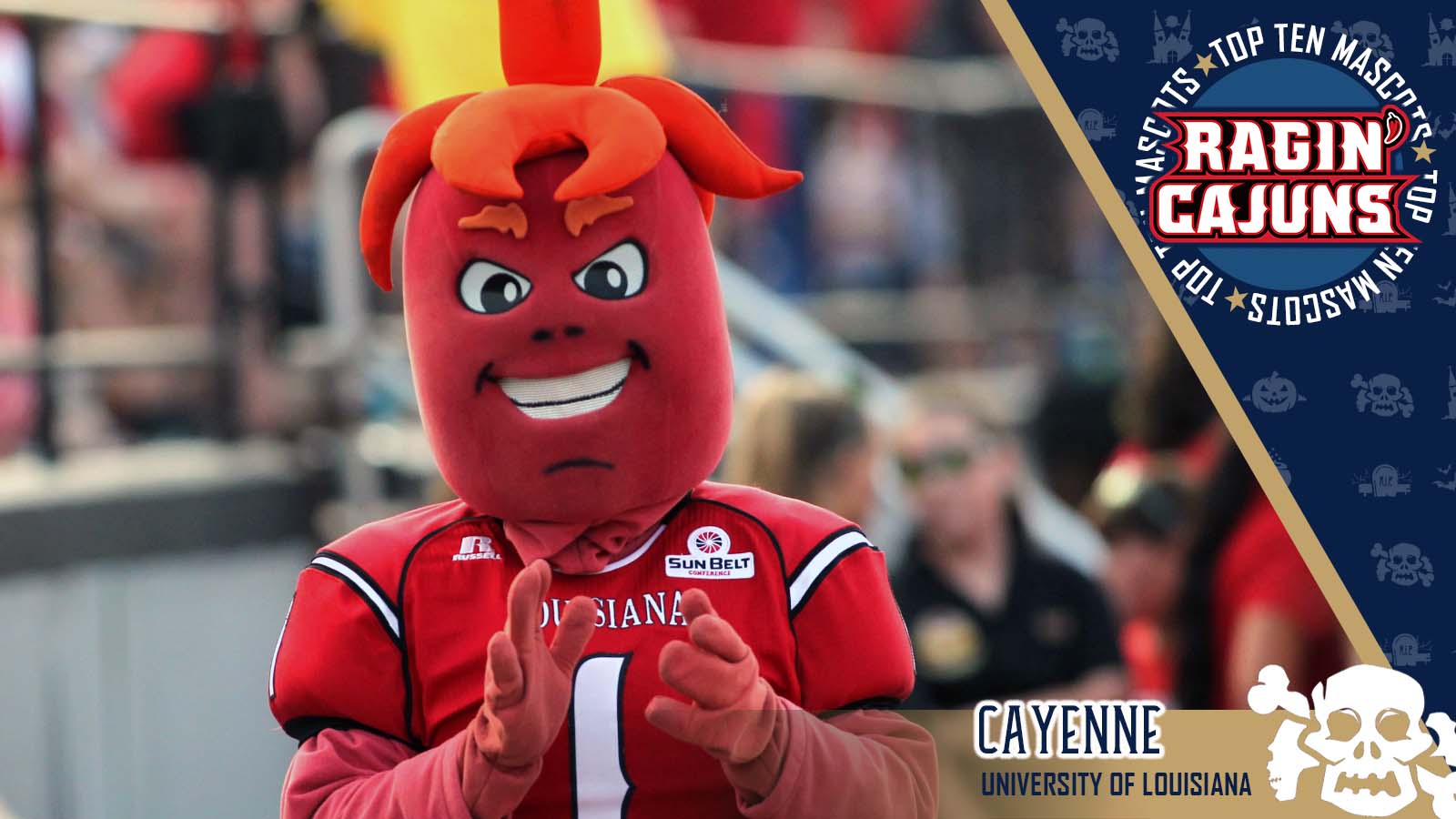 In 2010, this pepper proved too hot to handle and went into apparent exile due to budget issues. The Ragin' Cajuns are without a mascot to this day. Last Halloween, the Athletic site's social media posted a picture of a gravestone with the word "Cayenne", suggesting that mascot won't be making a return.
10. DEMON DEACON – WAKE FOREST UNIVERSITY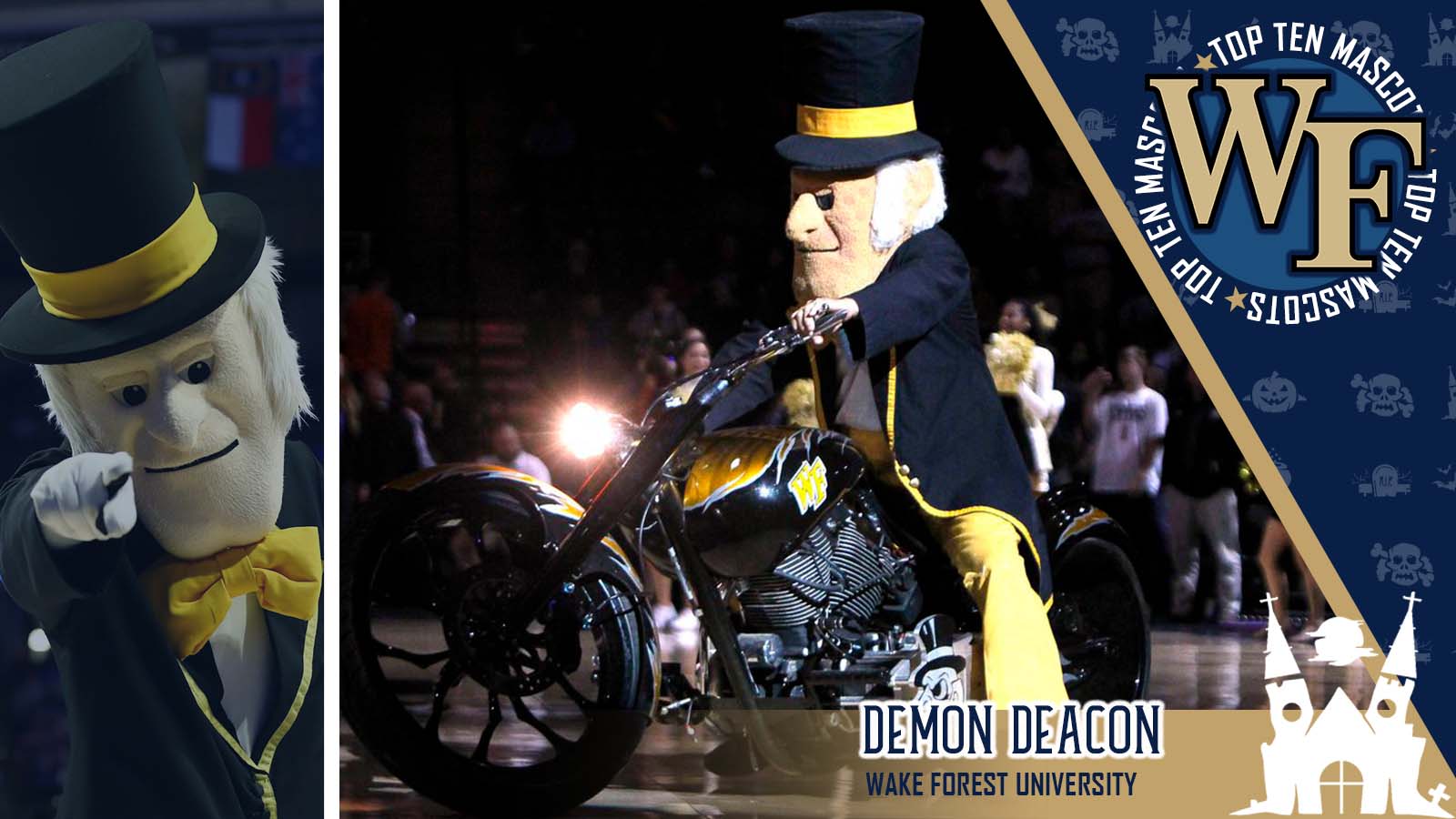 Two words you wouldn't ever expect to see together, the Demon Deacon is the mascot of Wake Forest in North Carolina. Is he heaven-sent or straight from the bowels of hell? We're sure it depends on whether the Deac's get the win?