FirstPoint USA is delighted to welcome James McGill as Customer Service Manager to further develop and strengthen the delivery of our customer service promise to clients.
James brings with him a wealth of experience across the customer service and partner relations spectrum, with over a decade of success in both developing and implementing a high level of client-centric service processes, with a particular emphasis on care and vigilance to our student-athletes and their families.
Having honed his craft within the restaurant and hospitality industry over the past 10 years, originally with Frankie & Benny's and more recently moving into a customer service leadership role with COSMO Restaurant Group, James possesses an exceptional understanding of customer care and how to properly assess and resolve any potential concerns.
Positioned within our ever-growing client services team, James will be responsible for overseeing the relations between FirstPoint USA and our wide range of customers including college coaches and student-athletes to not only establish and develop best practice but to ensure the delivery of consistently high levels of care across every step of our client's experience.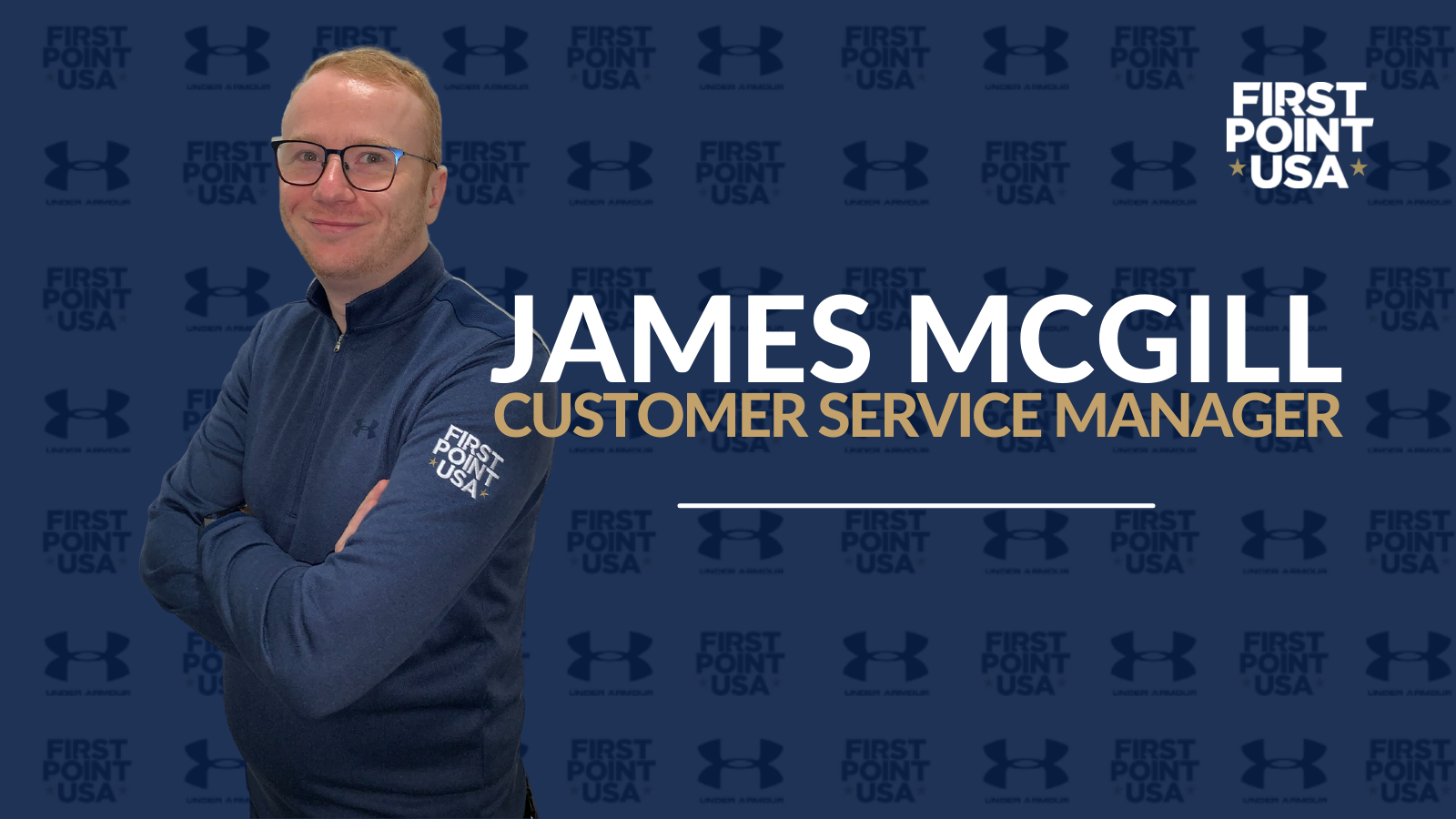 When asked about his motivation for joining the company, James identified the opportunity to work alongside young sportsmen and women as the leading factor for making the switch:
"I wanted to work with FirstPoint for a host of different reasons, but it mainly came down to the opportunity it provides me in directly impacting and improving the journey of our student-athletes. Moving to the US is obviously a massive step for them and it represents a real key milestone in their career, so being able to follow and support that journey from start to finish is extremely exciting."
James is the latest addition to the FirstPoint USA team as we continue to expand and innovate to ensure the very best standards of delivery and rolled out across every aspect of the business and provide our clients with the best opportunity to succeed.