FirstPoint USA is once again proud to support the upcoming China Junior Masters golf event in Shanghai, having backed the prestigious three-day competition since 2018.
The Buick China Junior Masters golf event, which takes place from 13 – 16 December, is one of the biggest junior golf events in China representing the highest level of junior golf in the country, with 120 leading junior golfers taking part who have qualified through national rankings and world rankings. Established in 2017, the China Junior Masters is accredited by China Golf Association (CGA) and World Amateur Golf Ranking (WAGR).
As Official U.S. College Sports Recruitment and Scholarship Partner, FirstPoint USA will have a presence on-site at the event, led by Miranda Shi, our Head of International Partnerships in Shanghai, highlighting our experience in placing talented young international athletes in U.S. college golf scholarships.
Among FirstPoint USA's current clients in China is highly rated female golfer Zixin Lou, winner of the Junior Masters girls event two years ago, who will be heading to the States on a golf scholarship in 2023.
Speaking ahead of the event, Zixin said: "My passion for golf has grown over the years as I trained harder and participated in more junior and amateur tournaments. Golf is a huge part of my life and the China Junior Masters is undoubtedly the highest level of junior golf in the country, so I am thrilled to have had the chance to play in it each year. I am very grateful to FirstPoint USA for guiding me along the way and through the college recruitment process, opening the door to new opportunities for me".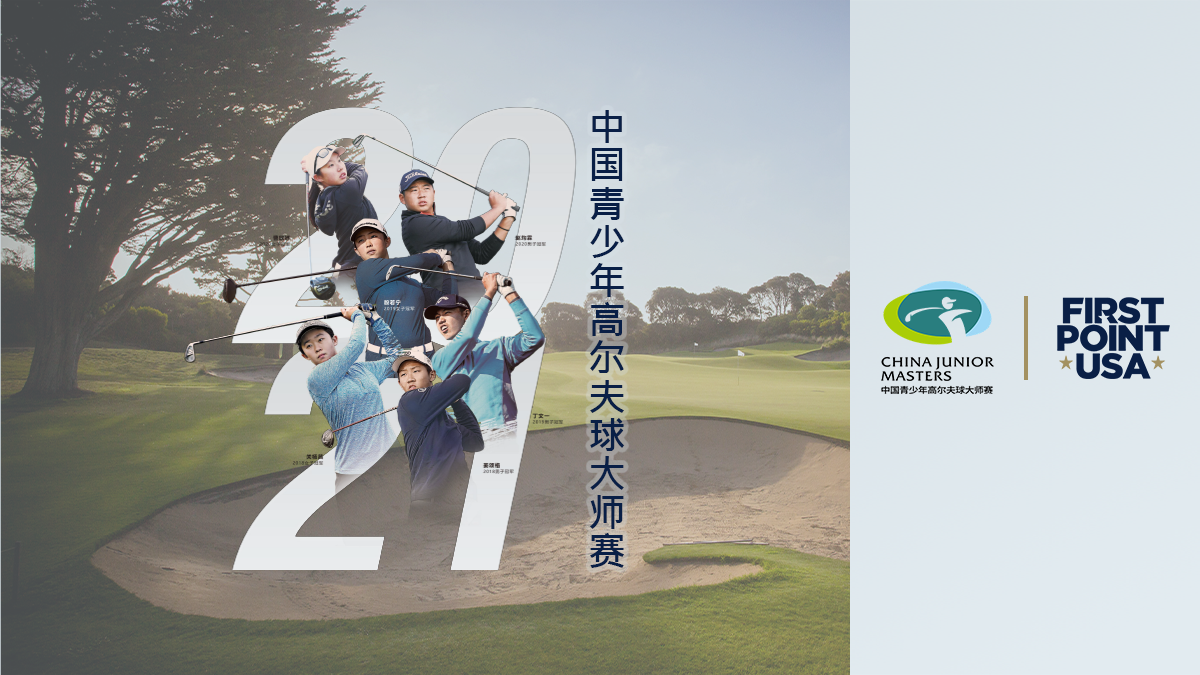 Ross Duncan, FirstPoint's Chief Commercial Officer, said: "It's great to see the Buick China Junior Masters – a competition I was aware of in my previous role at Scottish Golf – go from strength to strength and I'm delighted that FirstPoint is continuing to support the event this year".
"Here at FirstPoint, we will use the competition as an opportunity to promote our industry-leading service to leading Chinese golfers, many of whom will have aspirations to go to the US, and also to raise our profile among the golf market in the region.
"We're really looking forward to working with the event organisers and other partners at Shanghai Palmbeach Golf Club and of course meeting some of the talented golfers, their coaches and parents – we wish them all the very best of luck."
---
Founded in 2001, FirstPoint has for 20 years supported young-student athletes, initially from the UK but now across the world, in securing sought-after athletic scholarships with more than 2,500 US colleges, including former Masters champion Danny Willett and US-based Scottish golfer Russell Knox.
A UCFB company, FirstPoint is proudly headquartered in Glasgow, Scotland, with international offices in Manchester, London, Shanghai, Delhi, Dubai, and Melbourne.
For more information about FirstPoint USA visit www.firstpointusa.com