The world of college sports in America is a weird and wonderful place filled with a huge glossary of words and phrases you've likely never heard before. Here are a few of the key terms you'll come across during your stay as a college athlete in The States:
Participating in a redshirt year is a relatively common way for a young student-athlete to better develop their athletic skills, particularly for those who have high potential in their respective field but haven't yet been able to fully harness that yet. A redshirt student will attend their college classes as normal; they'll practice with the team and will usually travel and attend the games with the rest of their team but won't actually feature in competitive games. By doing this, the redshirt athlete has an additional year of eligibility at the collegiate level, and they're given an extra period of time to grow or develop physically and mentally.
Title IX is a piece of federal legislation in the USA that's been around since 1972 and was introduced to balance gender equality in sports. The key premise of Title IX is that it aims at addressing the provision of the same opportunities for females as their male counterparts and reducing gender inequality across the board.
Title IX also requires that female and male student-athletes receive athletic scholarship dollars proportional to their participation as well as equivalent treatment of female and male student-athletes in the provisions of:
Athletic equipment and supplies
Locker rooms
Facilities for training and competition
Medical services and facilities
Coaching and tutoring
Support services
Travel allowances
Scheduling of practices and games
- You can find more information on Title IX in our detailed guide right here

A full-ride offer means that a student-athlete will have all costs associated with their attendance and participation covered by the scholarship funding. This generally includes all tuition and fees, room and accommodation, food and boarding, and study-related resources like textbooks. A full-ride scholarship can only be offered at an NCAA Division I and Division II school and is mostly made available to football and men's basketball players, and is reviewed on a year-by-year basis, meaning it's not fully guaranteed for the entire time the student-athlete is at the school.
- You can find more information on the different types of scholarships right here
Arguably the most fun aspect of attending a college in the USA is the famous tradition of tailgating. In short, a tailgate is a social gathering of fans usually held outside the stadium in a field or parking lot before a significant game or sporting event. They usually feature some pretty spectacular food and drinks, barbeque, games and music, and of course a whole bunch of people screaming "Wooo".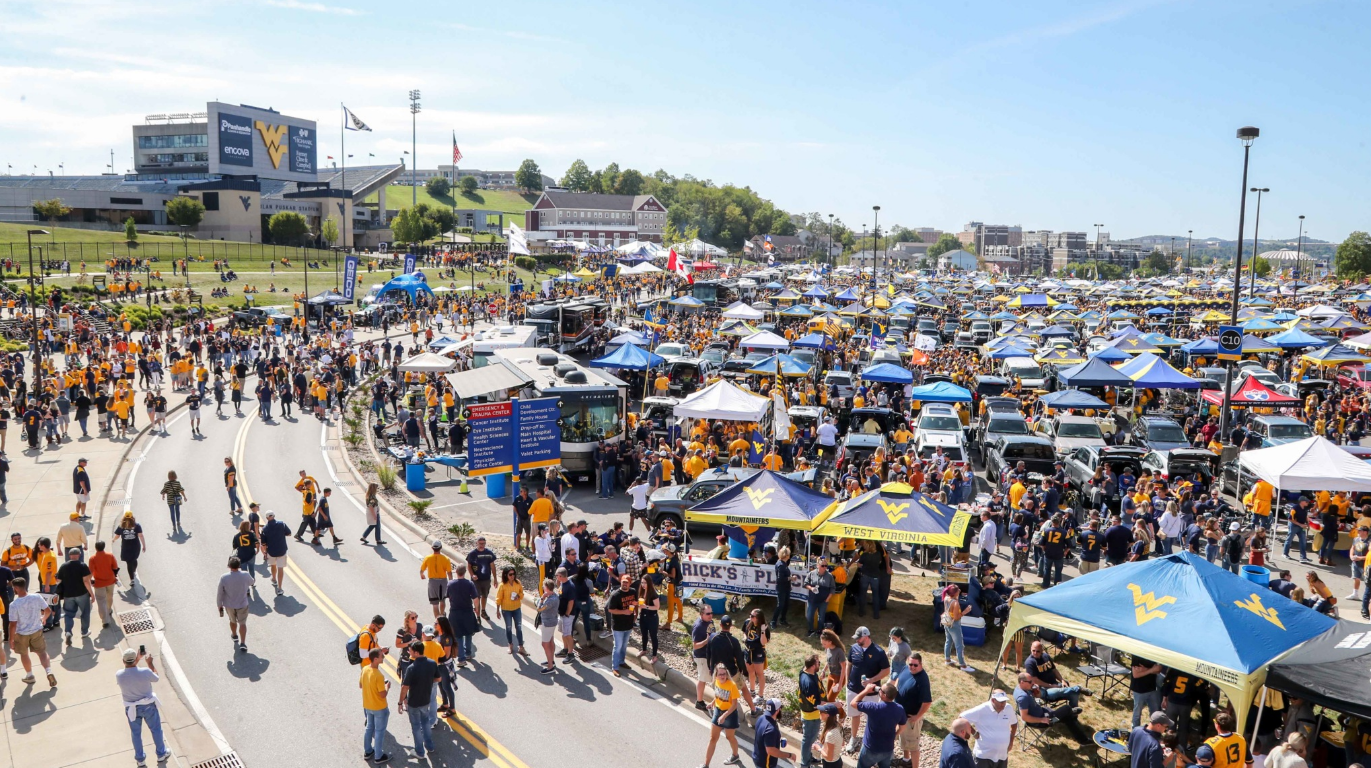 Varsity teams are the key principal sporting programs within a school's athletics division and tend to compete against similar teams at corresponding rival institutions, usually within an allocated athletic conference.
Club sports within a school or university are structured in the same way that any other club or group activity is, like political or cultural clubs. This means that the majority of financial support for club sports comes by way of fundraising activities and is allocated by the school's non-athletic budget.
Varsity sports within collegiate athletics receive a much higher level of funding and resource support than alternative club sports and generally contribute much more to the revenue generation of the school.
As the world's leading scholarships consultancy, FirstPoint USA has a dedicated team of specialist talent management consultants who have assisted thousands of young athletes to propel their athletic and academic careers through successful partnerships with top U.S institutions. In addition to this, we also have robust processes and support tools in place to help you understand the intricacies of your scholarship options, so we're with you every step of the way.
For more information on the life-changing opportunities for young men and women that a sports scholarship in the USA can provide, why not schedule a call with one of our specialist consultants today.
---
FirstPoint USA is an international scouting service, providing recruitment services to hundreds of NCAA, NAIA, and NJCAA member institutions seeking to identify the very best in overseas talent, both male and female.
The company was founded in 2001 by former University of Cincinnati All-American and Hall of Fame inductee, Andrew Kean, and evaluates over 100,000 prospective student-athletes, competing in over 20 different sports, across 187 countries each year.