With the official QS World University Rankings for 2023 having recently been published, out of a whopping 1,500 institutions scored, three of the top five were based in the United States.
This year's officially ranked No.1 university was Cambridge-based Massachusetts Institute of Technology, more commonly referred to as "MIT" – which secured a perfect score of 100.
Boasting a student body of over 11,000 undergraduate and postgraduate learners, of which almost 4,000 falls into the international student category, scored top marks for 75% of the categories measured.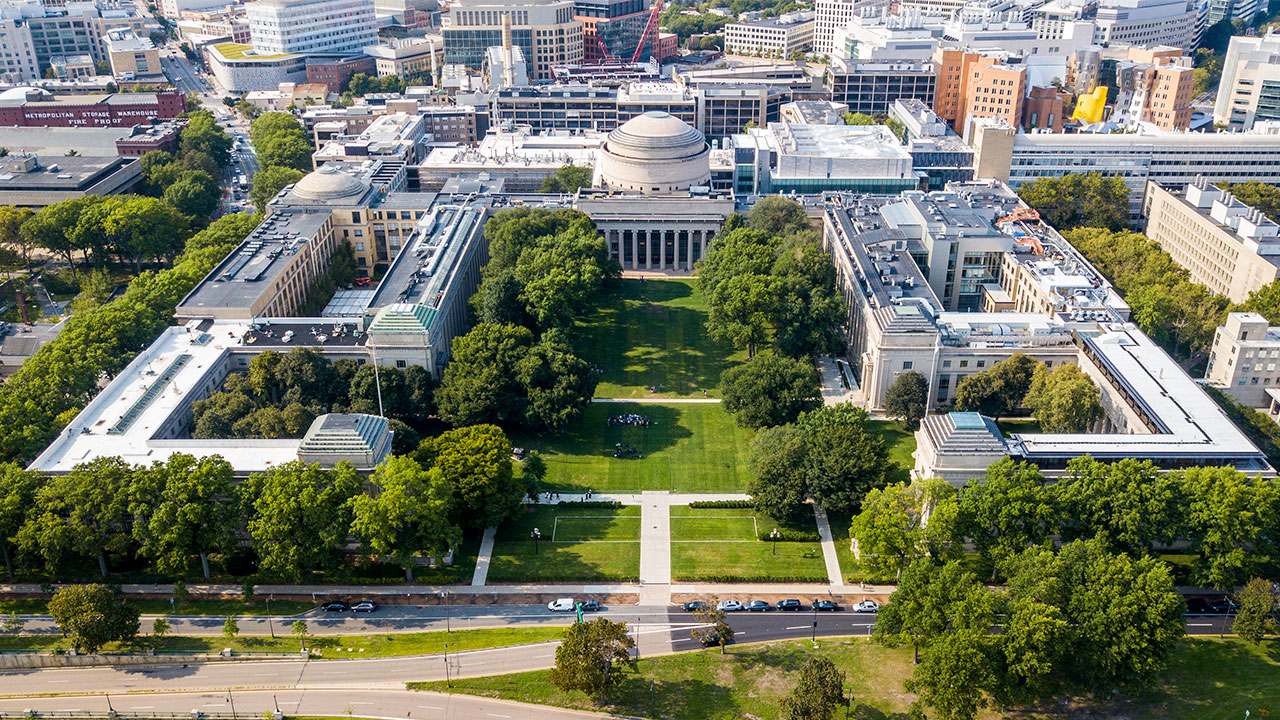 The indicators which determine the rankings are:
Academic Reputation: A scoring method that takes into consideration the teaching and research quality at the universities.

Employer reputation: An assessment of how institutions prepare their students for successful post-education careers and which of the representatives provide the most competent, innovative, and effective graduates.

Faculty/Student Ratio: An analysis of the number of academics per student, which can go a long way in reducing the teaching burden and employing a more supportive student experience.

Citations per faculty: Measuring the research quality with a citation per faculty metric, counting the total number of academic citations in papers produced by a university in a five-year period.

International student ratio: How many international students are represented within the total student body.

International faculty ratio: How many of the total faculty members are represented by an international background.
California's Stanford University followed closely in the No.3 spot with an overall score of 98.5, with over 14,000 total students and a faculty staff population of almost 5,000 strong.
Weighing in at No.5 on the rankings list was the world-renowned Harvard University, also based in Cambridge, Massachusetts, and scoring a mighty impressive 97.6 overall.
Another key criteria included in this year's university rankings is the Sustainable Development Goals ratings which evaluated both the environmental and social impact of each individual institution on the list. All three mentioned above received gold status for their SDG ratings.
Of the top 20 institutions ranked in the global list, 9 of them were located in the US, and just under half of the entire top 100 were American representatives which was by far the best-populated region within the leading positions, followed by the UK in second place.
The 2023 edition follows on from a consistent and repetitive theme of US institutions ranking amongst the very best in the world, to see the full QS 2023 World University Rankings, check out the list here.
As the world's leading scholarships consultancy, FirstPoint USA has a dedicated team of specialist talent management consultants who have assisted thousands of young student-athletes to propel their athletic and academic careers through successful partnerships with top U.S institutions. In addition to this, we also have robust processes and support tools in place to help you understand the intricacies of your scholarship options, so we're with you every step of the way.
For more information on the life-changing opportunities for young men and women that a sports scholarship in the USA can provide, why not schedule a call with one of our specialist consultants today.
---
FirstPoint USA is an international scouting service, providing recruitment services to hundreds of NCAA, NAIA, and NJCAA member institutions seeking to identify the very best in overseas talent, both male and female.
The company was founded in 2001 by former University of Cincinnati All-American and Hall of Fame inductee, Andrew Kean, and evaluates over 100,000 prospective student-athletes, competing in over 20 different sports, across 187 countries each year.