FirstPoint USA is delighted to announce the appointment of highly experienced, Team GB swimming coach Matthew Puddy as Senior Swimming Consultant.
Overseeing both our European and International swimming recruitment activity, Matt joins FirstPoint at a time of existential growth across our specialist sporting division and represents a key milestone for the business as we continue to strengthen our internal expertise.
With a long and varied career in the UK and international swimming community, including coaching at the prestigious Millfield School, which recently had 24 different athlete and coach representatives at the 2022 Commonwealth Games, Matt was awarded the illustrious Talent Development Coach of the Year award.
Following 2 decades of swim coaching, producing numerous National medallists, junior internationals, and swimmers who have gone on to achieve senior international honours, Matt was appointed Lead Male Coach for Team GB at the European Youth Olympics in Slovakia 2022. A great move in recognition of his unwavering commitment to the sport at all levels.
Matt has also spent time Gloucestershire County where he was the awarded Professional Coach of the Year award, his newly formed City of Bristol Aquatics club bagged a second Swim England Club of the Year finalist spot in 2021 for the outstanding contribution he and his fellow coaches made to the sport. Needless to say, Matt has an impeccable eye for talent and one that everyone at FirstPoint is very excited to see in action.
Speaking on his decision to take the plunge with FirstPoint USA, Matt said:
''It is a huge honour for me to represent and manage swimming scholarship opportunities to US universities at a company the size and stature of First Point USA. I can't wait to get started working with the student-athletes, this journey is all about them. After speaking with CEO, Andrew Kean I was very much enthused by his passion and ambition for the student-athlete journey".
With over 1,000 colleges and universities that currently offer men's or women's swimming across NCAA D1, 2, and 3 as well as NAIA and JUCO, the vastness of the opportunity to compete within the US college system is ever-growing. This year alone, there are over 26,000 student-athlete swimmers representing over 75 different nationalities, with NCAA Division 1 men's team carrying on average, 29 swimmers for the season.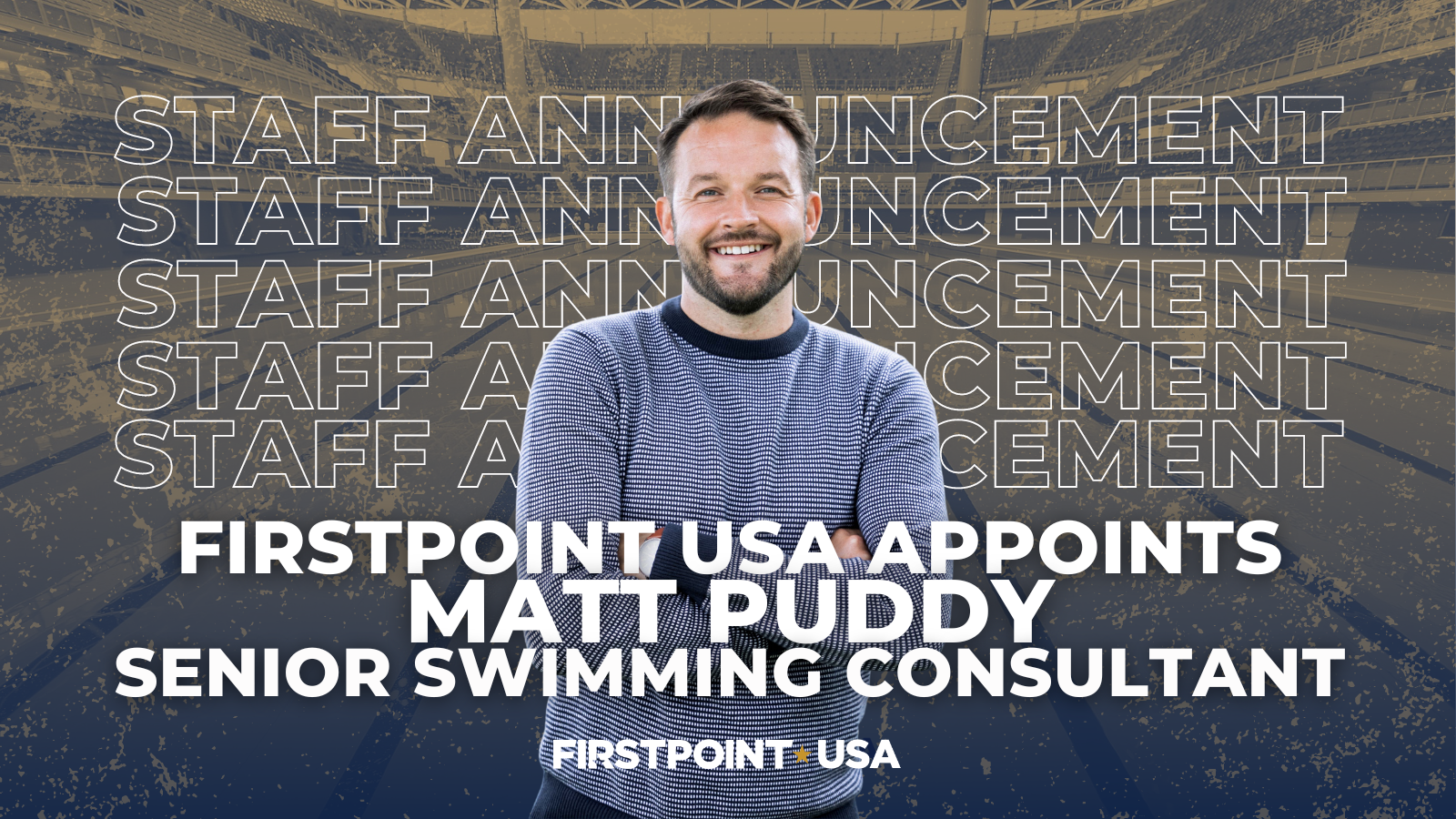 Matt continued:
"A perception, shared by several other sports, is that this is only an opportunity for the elite. That is not the case, yes we cater to those athletes, but our scholarship offers are vast and particularly for swimmers of Regional to National standard, you will be pleasantly surprised. This new swimming project will be particularly exciting and with a wealth of talented swimmers in the UK and Ireland; joining First Point USA is a must for any young swimmer looking to propel their athletic and academic careers in America".
FirstPoint USA Founder & CEO, Andrew Kean welcomed Matt's arrival:
"We're thrilled to have Matt joining the team. Swimming is one of the key sports we've placed a real emphasis on growing and developing over the past few years and now having someone like Matt, with the expertise and experience he brings is only going to bolster the options we have available.
It's great to see how much the sport has grown here in the UK, and naturally, that progress is being mirrored across the pond within US college athletics. The group's decision to invest heavily in expanding our specialist sports consultancy team couldn't have come at a better time and we're already seeing it bear fruit within our client and partner network".
If you are keen to study in the US, train and compete in world-class facilities, and experience the incredible life-changing opportunities within college swimming, you can get in touch with Matt today at matt.puddy@firstpointusa.com
---
FirstPoint USA is an international scouting service, providing recruitment services to hundreds of NCAA, NAIA, and NJCAA member institutions seeking to identify the very best in overseas talent, both male and female.
The company was founded in 2001 by former University of Cincinnati All-American and Hall of Fame inductee, Andrew Kean, and evaluates over 100,000 prospective student-athletes, competing in over 20 different sports, across 187 countries each year.