Unlike the NCAA and NAIA, the NJCAA (National Junior College Athletic Association) is made up entirely of 2-year community and junior colleges, making it a very popular choice for student-athletes who aren't as strong academically to kickstart their higher education journey as the eligibility profile of schools under its umbrella is more lenient than those of NCAA or NAIA standards.
Taking the NJCAA route is also a great way to get noticed by higher-ranked schools for potential transfer in the future as coaches place a lot of value in the life experience element of already being established within a college environment in the states. It's also proven to be a highly successful launchpad for athletes who aspire to commit to a higher-level athletic program but require a little extra time to mature mentally and physically within their sport. We've profiled five of the most notable alumni to come out of the NJCAA and make it big at the professional level:
Dom Dwyer – Soccer
United States Men's National Team striker, Dom Dwyer kickstarted his collegiate career at Tyler Junior College in Texas after being released by Norwich City FC in England. Making the move across the pond on a soccer scholarship, Dwyer played for the Tyler College Apaches over a highly successful two-year period, winning back-to-back NJCAA National Championships and being named JUCO player of the year following a prolific 37-goal sophomore season.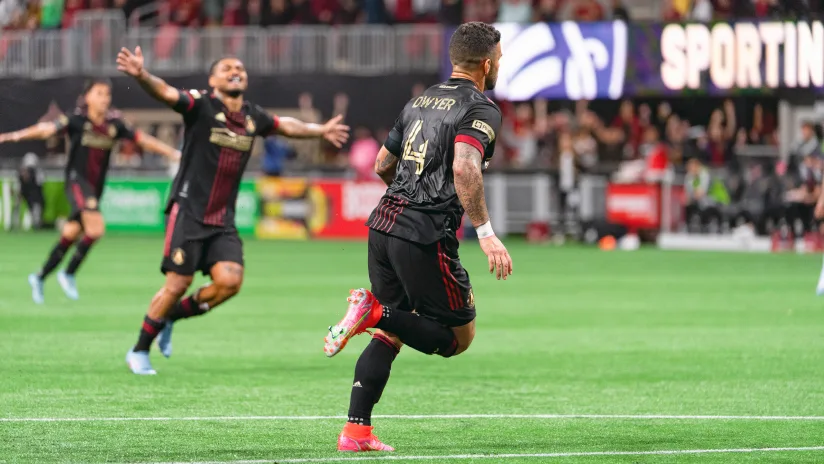 Upon completion of his two-year degree at Tyler College, Dwyer transferred to NCAA Division I University of South Florida for the remaining year of his student-athlete career, scoring 16 goals in 21 games before declaring for the 2012 MLS SuperDraft and being selected as the 16th overall pick by Sporting Kansas City, and has since scored over 115 professional goals with Sporting KC, Orlando City, Atlanta United, and Toronto FC.
Aaron Rodgers – Football
Widely considered one of the greatest NFL quarterbacks of all time, Aaron Rodgers initially drew very little interest from NCAA Division I schools and instead opted to bet on himself at Butte Community College, making the most of the developmental path within the NJCAA football system and working on improving his physical attributes. In his freshman season with Roadrunners, Rodgers threw 26 touchdowns and led the team to a 10-1 record and tying up the NorCal Conference Championship in the process.
Thanks to his strong academic record, Rodgers was eligible to transfer a year early and made the move to NCAA D-I University of California, Berkeley to join the Bears' football team, carving out a starting role after just five games and went on to set multiple school records, including passing completion and lowest percentage of passes intercepted.
Rodgers was selected by the Green Bay Packers as the 24th overall pick in the 2005 NFL draft, transitioning into the Packer's full-time starter in 2008, and has since become 4x NFL Most Valuable Player, a Super Bowl Champion and Super Bowl MVP, as well as over 20 individual season honors, including 10x Pro Bowl appearances.
Veronica Campbell Brown – Track & Field
Born in Trelawny, Jamaica – Veronica Campbell Brown carved out a hugely successful junior athletics career, having won two gold medals at the 1999 IAAF World Youth Championship. Campbell committed to attending Barton County Community College in Kansas where she secured four National Championships and set several school records, including the outdoor 100 and 200m, and graduated with her associate degree and a 3.8 GPA – earning a dream transfer to the University of Arkansas to round out the final years of her collegiate career.
As a star athlete in the Razorbacks' track and field team, Campbell set a then collegiate record in the 200m event at the NCAA Indoor Championships and won both the 100 and 200m events at the SEC Outdoor Championships before foregoing her final year of eligibility to turn professional.
As a professional, Campbell won eight Olympic Medals, 11 World Championships, and 5 Commonwealth Games medals as well as a vast array of other international honors across a career spanning 15+ years in athletics.
Jimmy Butler - Basketball
After graduating Tomball High School, Jimmy Butler committed to Tyler Junior College in Texas as one of the lower-ranked players in his recruitment class and even following an 18 points & 7 rebounds per game freshman season, was only considered a two-star recruit in the summer of 2008, where he was offered a scholarship to the NCAA Division I basketball program at Marquette University in Milwaukee.
After a quietly consistent sophomore year, Butler moved into the starting line-up for his junior and senior years, earning a spot on the All-Big East team of the year and confirming his intention to turn pro in the summer of 2011.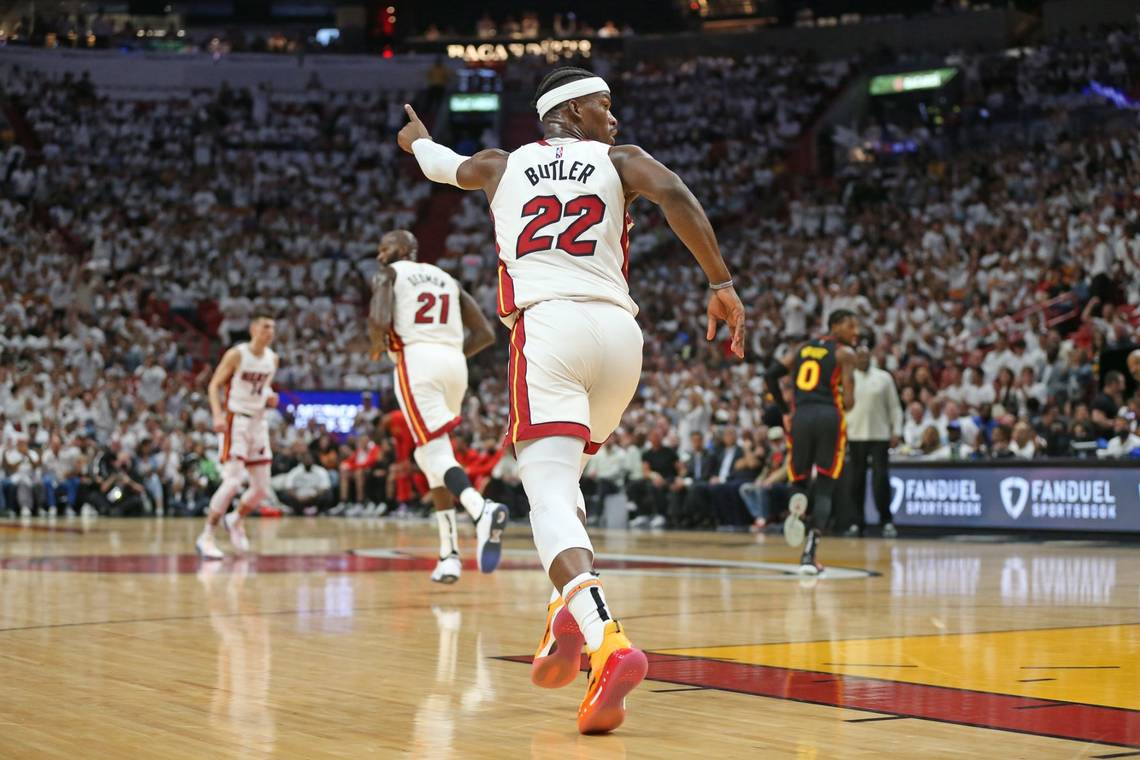 Selected by the Chicago Bulls as the 30th overall pick in the 2011 NBA Draft, Butler established himself as a high-potential defensive wing during his shortened rookie season, before working his way up the rotation and eventually becoming a 6x All-Star and earning 4x All-NBA honors and 5x All-Defensive team selections as one of the league's premier two-way players and playing a key role in Team USA' securing a Gold Medal at the 2016 Olympic Games. Butler has more recently led the Miami Heat to the 2020 NBA Finals and spearheaded a deep playoff run last summer, eventually losing in the Eastern Conference semi-finals to the Boston Celtics.
Bradley Tandy – Swimming & Diving
As a member of the Indian River Junior College swimming & diving team, Bradley Tandy set multiple school records in the 50 and 100 free, as well as both the 200 and 400 freestyle relays – which set new records for NJCAA standards in swimming, before transferring to NCAA Division I University of Arizona for the remainder of his collegiate career.
As a member of the Wildcats' swimming team, Tandy secured the 2014 NCAA Championship in the 50 freestyle and helped the relays earn All-American honors in back-to-back seasons in the 200 free and 200 medley relays, as well as an honorable mention in the 400 free relays.
As a professional swimmer, Tandy represented South Africa at the 2016 and 2020 Summer Olympic games, as well as the 2018 Commonwealth Games and 2022 South Africa National Swimming Championships before his eventual retirement earlier this year.
Securing an athletic scholarship with FirstPoint USA
FirstPoint USA has over 20 years of experience in recruiting and placing talented international athletes in some of the top programs in the United States at each association level, through our bespoke recruiting and admissions service to ensure each athlete is placed with the best team suited to their individual requirements.
FirstPoint USA has a dedicated team of specialist talent management consultants who have assisted thousands of young athletes to propel their athletic and academic careers through successful partnerships with top U.S institutions. In addition to this, we also have robust processes and support tools in place to help you understand the intricacies of your scholarship options, so we're with you every step of the way.
For more information on the life-changing opportunities for young men and women that an athletic scholarship in the USA can provide, why not get in touch with one of our specialist sports consultants today
---
FirstPoint USA is an international scouting service, providing recruitment services to hundreds of NCAA, NAIA, and NJCAA member institutions seeking to identify the very best in overseas talent, both male and female.
The company was founded in 2001 by former University of Cincinnati All-American and Hall of Fame inductee, Andrew Kean, and evaluates over 100,000 prospective student-athletes, competing in over 20 different sports, across 187 countries each year.