FirstPoint USA, the world's leading international student-athlete scholarship agency, is to join forces with the North American Scottish Coaches Association in an exciting new collaboration which will see the Glasgow-based organisation become the association's official education partner.
NASCA was founded by former Scottish professional footballer Eric McAleer, who has spent the last 25 years in the US in various teaching, coaching and business roles, which has developed a strong community of Scottish coaches working at different levels throughout North America. The role of the association includes coach education, nurturing and mentoring, and providing opportunities to coaches across their growing network.
Among NASCA's other directors is former Celtic Academy Coach Jonathan Burns, now boys National program director at Charlotte Independence Soccer Club, and Iain King, the three-time Scottish Sports Writer of the Year who has forged a successful career in coaching since moving to Canada in 2017, where he now works as Regional Director of Soccer Development at Soccer Cape Breton in Sydney, Nova Scotia.
The Association stages a number of events for its members throughout the year, with its next one taking place at the United Soccer Coaches Convention in Philadelphia in January, where former Sunderland and Hibs manager Jack Ross is one of the guest speakers alongside Tommy Wilson of Philadelphia Union, who previously coached Rangers reserves and was part of the Scottish national team coaching set-up.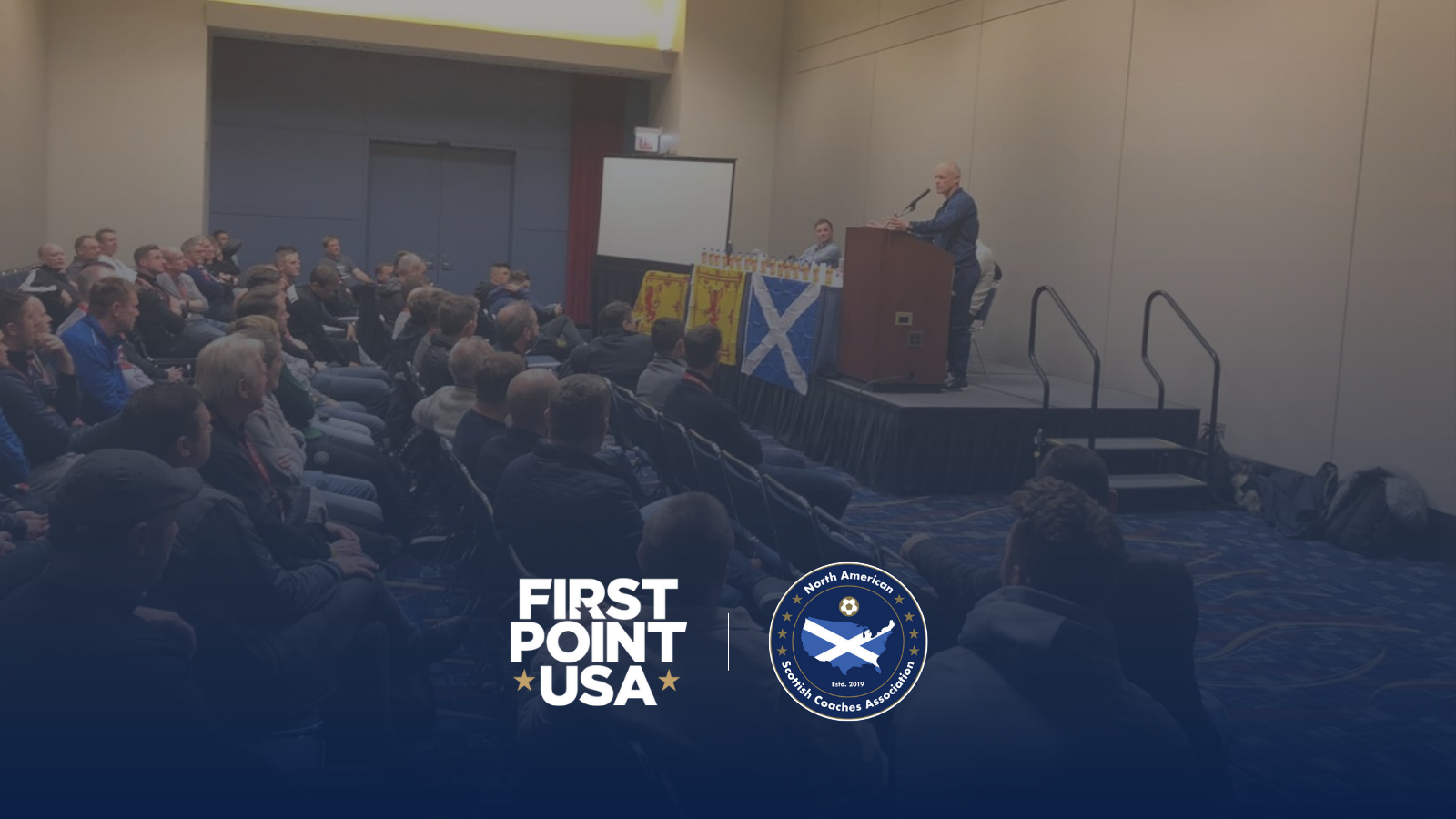 Many of its members are former FirstPoint USA clients, who have made the move from playing to coaching having stayed on in the US, where they are now working with leading universities, colleges, soccer clubs, and academies.
Andrew Kean, FirstPoint USA's CEO and founder, who enjoyed a hugely successful four-year career on a soccer scholarship at the University of Cincinnati where he became their first football Hall of Famer and earned All-American honours, welcomed the new partnership.
"The North American Scottish Coaches Association do a fantastic job in bringing a strong community of coaches together, and you only have to look at the number of Scots operating in senior positions within high-profile clubs and institutions to appreciate the role they have played in supporting members within their network.
"Coaches play a key role in our business and increasing our access to the growing number of Scottish coaches is very important to us. We are delighted to see so many doing well, particularly those who are former clients, and we're looking forward to supporting Eric and his team with the great work that they do, starting with their next event in January."
Eric McAleer, NASCA's Founder, said: "FirstPoint USA is a wonderful Scottish success story, so it is exciting to have them on board as our first commercial partner. They have paved the way for so many young footballers from Scotland who have come over here to the States and gone on to achieve great things in the game, several of whom are now our members."
"As an organisation, we are all connected by a shared passion – football and Scotland – and while FirstPoint are an international organisation working across many different sports, they share the same values. We're delighted to be working with Andrew and his team which will undoubtedly be beneficial for both parties."
To find out more, visit northamericanscottishcoaches.com
FirstPoint USA has a dedicated team of specialist talent management consultants who have assisted thousands of young athletes to propel their athletic and academic careers through successful partnerships with top U.S. institutions. In addition to this, we also have robust processes and support tools in place to help you understand the intricacies of your scholarship options, so we're with you every step of the way.
For more information on the life-changing opportunities for young men and women that an athletic scholarship in the USA can provide, why not get in touch with one of our specialist sports consultants today: Sports Scholarships | FirstPoint USA | FirstPoint USA
---
FirstPoint USA is an international scouting service, providing recruitment services to hundreds of NCAA, NAIA, and NJCAA member institutions seeking to identify the very best in overseas talent, both male and female.
The company was founded in 2001 by former University of Cincinnati All-American and Hall of Fame inductee, Andrew Kean, and evaluates over 100,000 prospective student-athletes, competing in over 20 different sports, across 187 countries each year.