An exciting new swimming partnership has been launched which will see FirstPoint USA's student-athletes benefiting from FINIS innovative swim science products from the world's largest competitive swimwear retailer ProSwimwear.
Industry leaders in their respective fields, the three brands have joined forces to provide FirstPoint USA's student-athletes with the most advanced technical swim products, helping them in training and competition throughout the season.
Associated with many of swimming's top international athletes, including Team GB Olympic gold medallist James Guy and former US collegiate stars Anthony Ervin and Olivia Smoliga, the FINIS brand will add further value to FirstPoint USA's professional and elite service package for swimmers, and support athletes heading out to the US to compete and study.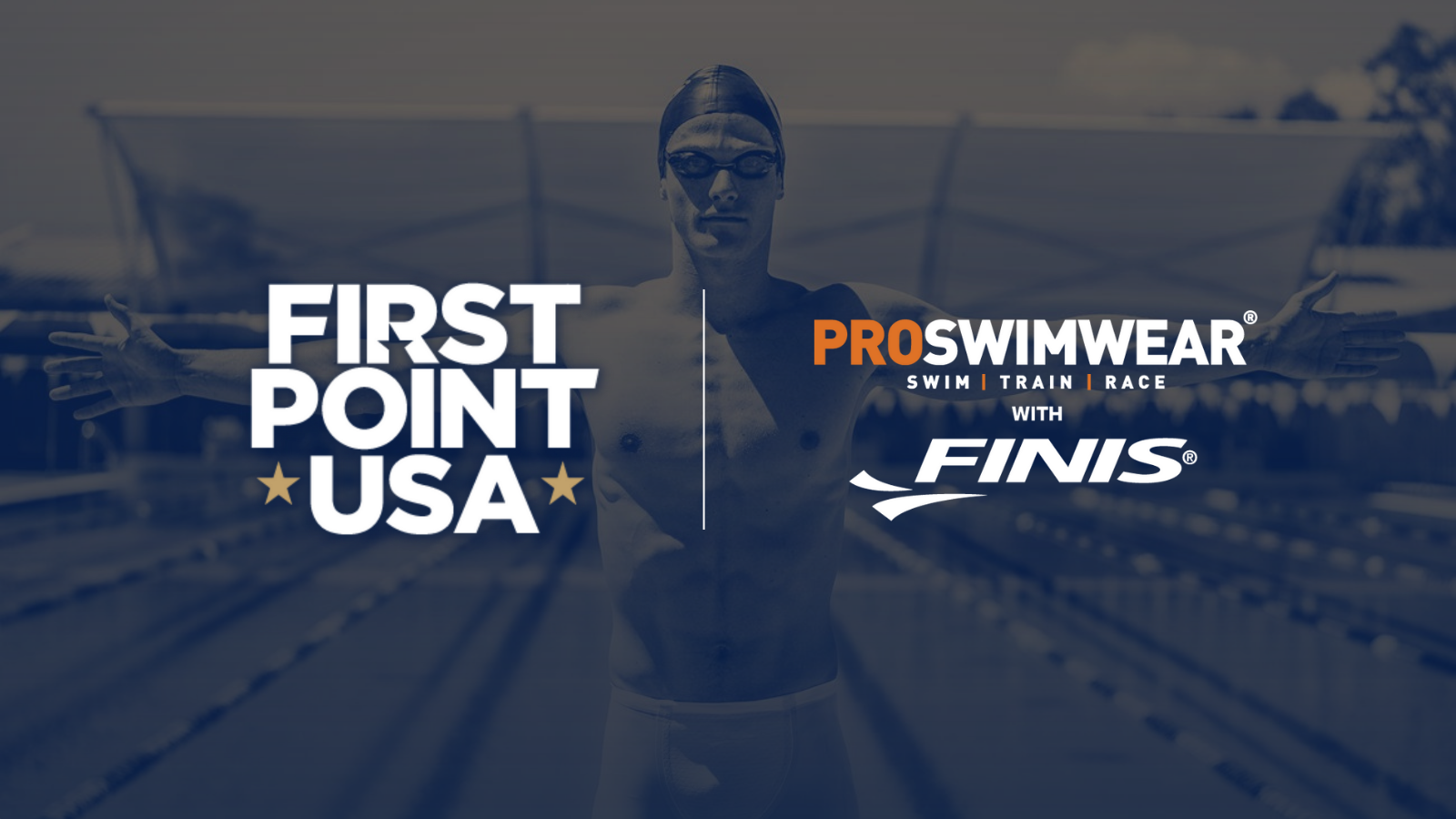 "We are very excited to be launching a new partnership with FINIS ProSwimwear which will be a fantastic benefit to those swimmers on the FirstPoint roster. As the market leader in innovative swim tech, they are a brand that our own ambitions are very much aligned with and one which will be undoubtedly be great for us to be associated alongside." said Matt Puddy, FirstPoint USA's Senior Swimming Consultant.
An American brand located at the heart of the California Bay area, FINIS products are inspired by the nearby oceans, lunchtime swims and a cultural of excellence, with a proud background in coaching and a passion for helping athletes and coaches alike.
"FINIS ProSwimwear are delighted to be partnering FirstPoint USA and we are looking forward to providing student-athletes with a range of essential tools and equipment to maximise their training and racing potential. This in turn will improve FirstPoint's clients' performance and support aspiring athletes on their US scholarship journeys. Through our partnership, we are committed to helping young swimmers reach the levels required to compete at the top of collegiate sport.
Every FirstPoint USA signed athlete on the Professional or Elite service will receive a FINIS ProSwimwear Bundle, including assisted and resisted speed gadgets, tech garments and a 40% discount on the purchase of additional products.
For further information on FINIS ProSwimwear, visit www.proswimwear.co.uk/brands/finis. To find out more about swimming scholarships in the USA, contact matt.puddy@firstpointusa.com.