Part two of our new, multi-part series covering the most famous US colleges and universities in the nation and the sports they've become so synonymous with is here.
If you missed part one, be sure to go back and check it out right here.
University of North Carolina at Chapel Hill – Field Hockey
UNC has a long and storied history in so many sports within US collegiate athletics that it's hard to pinpoint what they do best. With a record 10x NCAA National Championships and a further 11x Runner-Up appearance, the Tar Heels are by far the most successful college field hockey program in the United States and have won four of the last five titles in recent years.
With a myriad of famous former field hockey alum, including Erin Matson who many regard as one of the very best players in the sport, Amy Swensen, who caught international attention at the 2006 World Cup – being named goalkeeper of the tournament, and former National Player of the Year, Ashley Hoffman.
Life University – Rugby
In terms of schools in the United States who truly blazed the trail for the growth of collegiate rugby, there's no bigger or better story than Life University in Georgia.
Despite being a school competing at the NAIA level, Life has built and developed an international reputation as one of the best developmental destinations for aspiring young men and women's rugby players. The school has a track record of success within the sport dating back to 2000 when they won their first USA Rugby Super League title, as well as two USA Rugby Sevens Collegiate National Championships in 2011 and 2022, making them the reigning title holders.
University of Oregon – Track & Field and Cross Country
The Oregon Ducks intercollegiate athletics program is one of the most famous and successful in the Nation, with a combined 34 NCAA National Championships across all men's and women's sports.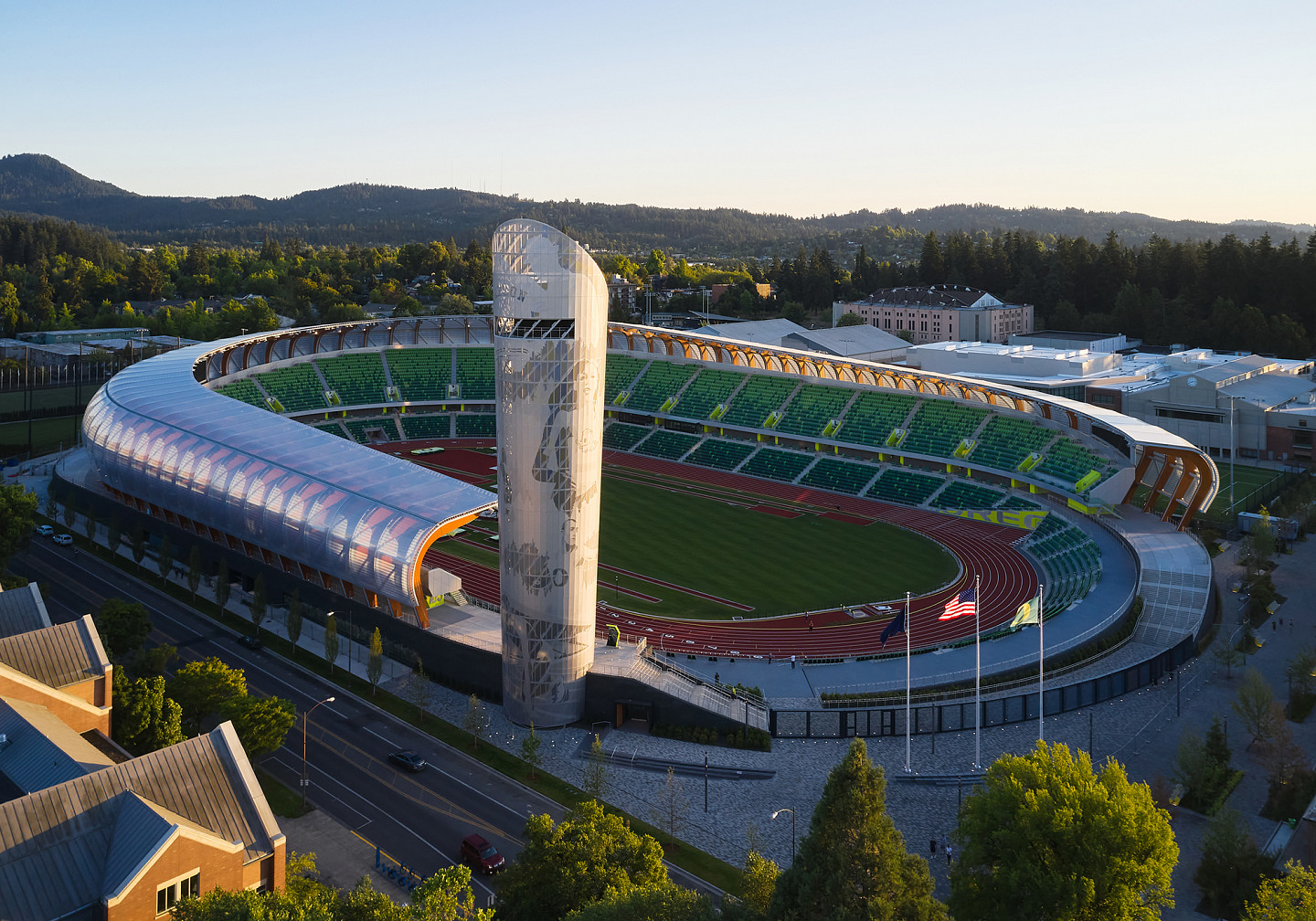 With 12 Indoor National Championships and 10 Outdoor National Championships, Oregon University is a stand-out within the Pac-12, one of the most talent-rich conferences in the country, and a constant staple within the upper echelons of the conference for track & field and cross country.
With a who's who of notable alum, including dozens of World Athletics champions, Olympic medalists, and world-record holders with the likes of Phyllis Francis, English Gardner, and heptathlon legend, Ashton Eaton on the list.
FirstPoint USA has a dedicated team of specialist talent management consultants who have assisted thousands of young athletes to propel their athletic and academic careers through successful partnerships with top U.S. institutions. In addition to this, we also have robust processes and support tools in place to help you understand the intricacies of your scholarship options, so we're with you every step of the way.
For more information on the life-changing opportunities for young men and women that an athletic scholarship in the USA can provide, why not get in touch with one of our specialist sports consultants today: Sports Scholarships | FirstPoint USA | FirstPoint USA
---
FirstPoint USA is an international scouting service, providing recruitment services to hundreds of NCAA, NAIA, and NJCAA member institutions seeking to identify the very best in overseas talent, both male and female.
The company was founded in 2001 by former University of Cincinnati All-American and Hall of Fame inductee, Andrew Kean, and evaluates over 100,000 prospective student-athletes, competing in over 20 different sports, across 187 countries each year.