Carving out a successful career within US collegiate athletics requires an inordinate amount of dedication, sacrifice, commitment, and both physical and mental resilience to be able to manage the pressures of gaining an education as well as competing in a professional-like sporting environment. For student-athletes who compete in a dual-discipline environment, all of those factors mentioned above are further amplified by having to balance a full-time academic schedule alongside not just one, but two full-time athletic calendars throughout the year.
Whilst student-athletes competing in more than one sport is relatively rare, especially at the top levels within collegiate athletics, there are opportunities for talented dual-discipline individuals to feature in more than one of their college's athletics programs throughout the season.
The Benefits of Being a Multi-sport Athlete in College
Competing in more than one sport at any level is a surefire way to establish and build mental toughness and resilience given the demands it'll place on your body and mind. It can also be of huge benefit to athletes looking to become more versatile and well-rounded in their skillset, having to hone in on and develop particular areas and attributes that are key to each of their respective sports. For example, a soccer player who also competes as a tennis athlete will likely have better hand-eye coordination, reaction times, and balance than some of their competitors or teammates that solely focus on developing their soccer skills due to the nature and differences within the sport.
An athlete competing in two different sports whose seasons do not overlap throughout the year will also likely have a more consistent level of fitness year-round than a single-sport athlete, with the vast majority of their year being either training or in-season for each of the respective sports, they'll have a much shorter "off season" than a lot of their teammates. This can, of course, come with some downsides given the physical demands of being at competition-level fitness almost all year round and exposing themselves to a higher degree of injury risk.
Depending on the college you aim to attend in the United States, some will view athletes with a multi-sport background as a huge asset and can also impact the amount of scholarship funding you receive, given that each athletics program has its own funding budget to be allocated alongside need-based aid and academic scholarship funding.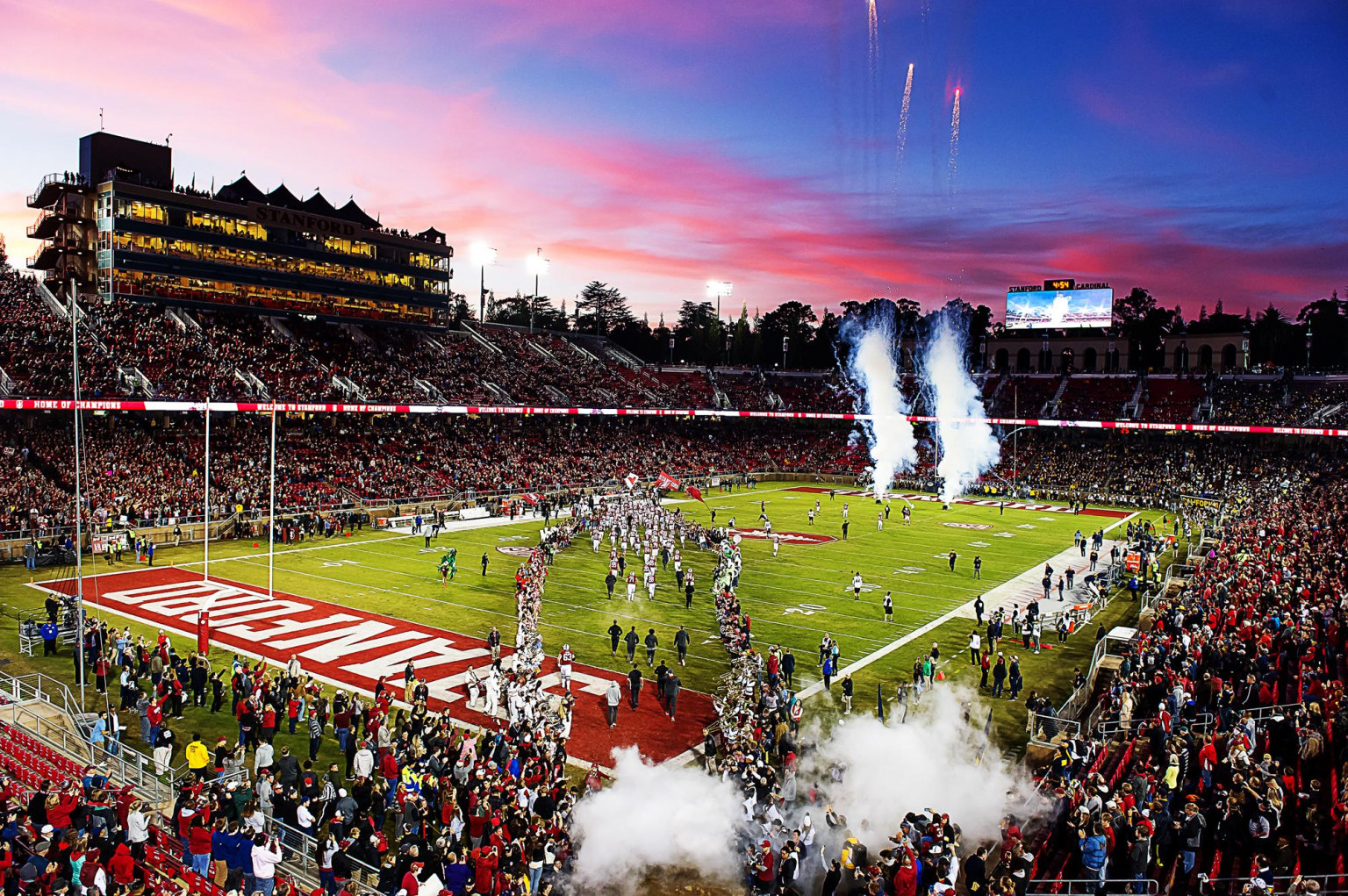 Tips for Balancing the Demands of Being a Multi-sport Athlete
With even more pressure and time constraints being placed upon a student-athlete competing in more than one sport throughout the year, time management is one of the most important skills to master when having to balance the academic demands, as well as training, competition, travel and recovery for two different athletic programs. Creating a carefully-crafted weekly schedule is a great way to properly allocate the required time for each activity, as well as ensuring there is adequate time for rest and recovery, socialisation, and enjoying the hub of activity that's available on a US college campus.
Notable Former Multi-Sport College Athletes
Jackie Robinson – Pasadena Junior College & UCLA
Despite being known as one of the most legendary baseball players in USA history, the late Jackie Robinson was also one of the most well-known, versatile multi-sport athletes in collegiate history – having competed in baseball, football, basketball and track & field during his career with Pasadena Junior College and later with UCLA
Wilt Chamberlain – University of Kansas
A 3x Big Eight Conference Champion track & field athlete, and an NCAA Basketball Tournament MVP, Wilt Chamberlain is perhaps best known for being the only player in NBA history to score 100 points in a single game, but his versatility in playing multiple sports throughout his college career played a huge part in making him one of the most respected athletes in history.
Willie Gault – University of Tennessee
As a 1986 Super Bowl Champion and 1980 Olympic Gold Medalist, Willie Gault was part of a world-record setting 4 x 100m relay team that won gold at the the World Athletics Championships in Helsinki in 1983, which also happened to be the same year he was drafted into the NFL by the Chicago Bears as a first-round pick.
For more information on the life-changing opportunities for young men and women that an athletic scholarship in the USA can provide, why not get in touch with one of our specialist sports consultants today: Sports Scholarships | FirstPoint USA | FirstPoint USA
---
FirstPoint USA is an international scouting service, providing recruitment services to hundreds of NCAA, NAIA, and NJCAA member institutions seeking to identify the very best in overseas talent, both male and female.
The company was founded in 2001 by former University of Cincinnati All-American and Hall of Fame inductee, Andrew Kean, and evaluates over 100,000 prospective student-athletes, competing in over 20 different sports, across 187 countries each year.